Estimated read time: 4-5 minutes
While you're scratching off that summer bucket list, there's one more thing you should squeeze in before school starts: hiking in Cedar City.
As you traverse the beautiful desert terrain and get your heart pumping on some steep mountainside climbs, you might feel as if you've stumbled into another world entirely. But if you're just looking for some kid-friendly, easy-going trails to explore before your Utah Shakespeare Festival play starts, there's plenty of that, too. There's something for every age and skill level, so fill your backpack with some tasty trail mix, bring plenty of water, lather up the sunscreen and get ready to start exploring!
Here are a few places in or around Cedar City that offer great easy, moderate and challenging hiking options.
Alpine Pond Trail
When you're looking for something easy, kid-friendly and picturesque for your summer hike, the Alpine Pond Trail in Cedar Breaks National Monument checks all of those boxes. This 2.2-mile loop should take less than an hour to complete unless you want to take your time bird watching and admiring the wildflowers. Be aware that no dogs are allowed on this trail and Cedar Breaks National Monument charges a fee to enter. However, the beautiful views are well worth the price of admission!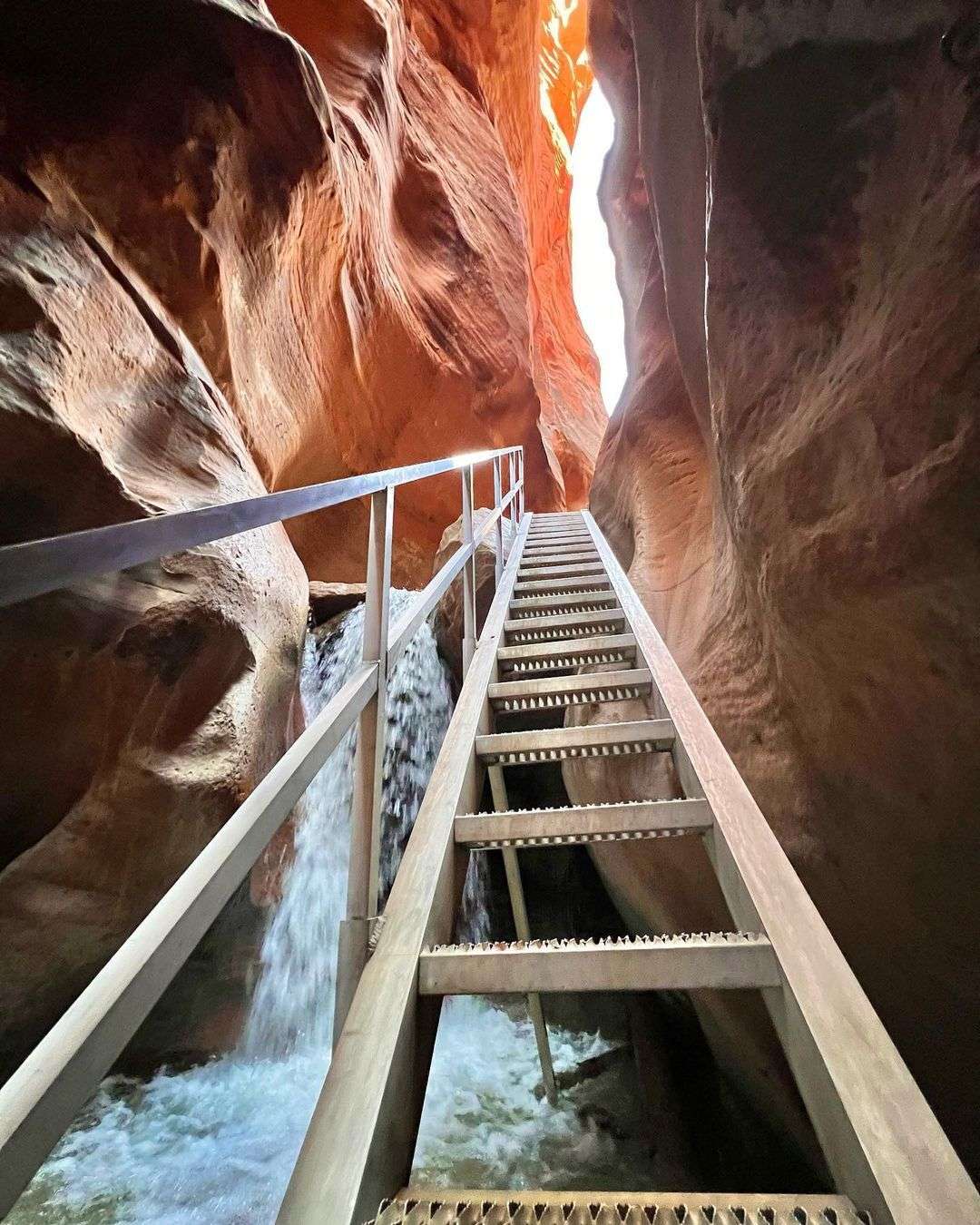 Kanarra Falls Trail
Some hikes are so popular that only a certain number of visitors are allowed per day. The Kanarra Falls Trail is one of them. With a natural pool and small waterfalls waiting at the top of the climb, it's no wonder so many people are eager to give this one a try. This hike requires walking in a stream all the way up the canyon, climbing a 20-foot aluminum ladder and scaling a large boulder. Bringing your sturdy, waterproof hiking boots and hiking poles is a good idea, but bringing small children probably isn't. If you hope to be one of the lucky daily hikers, you'll need to purchase a ticket at kanarrafalls.com. Only 150 tickets are sold per day, so act fast!
Lichen It
A gentle, easy trail that meanders its way up the mountain, the Lichen It trail in Cedar City is 1.5 miles long. It's popular for bikers, trail runners and dog walkers, and it's a good one if you're looking for a simple way to hit your daily cardio goals.
Thor's Hideout Trail
Though you won't find the hammer-wielding God of Thunder at the top, Thor's Hideout Trail does give you a stunning view of Cedar City once you make your way through the red rocks and switchbacks. It's a moderately difficult 3.6-mile trail that's dog friendly and great for mountain biking.
Thunderbird Garden Trailhead
"Like being dropped off on Mars" is how one Google reviewer described the Thunderbird Garden Trailhead right outside of Cedar City. With an average 4.7-star rating, this "hidden gem" is a great place to take your kids exploring when you've got some time to kill. There's also an 18-hole disc golf course here, making it a fun place to throw the frisbee and enjoy some good weather.
C Trail
For the high adventure types, the C Trail in Cedar City is a welcome physical challenge. A strenuous 9-mile hike, the trail winds along Cedar Mountain, which overlooks the city below. You can hike it out and back from the top to bottom or you can have someone drop you off at the top and make your way down. Keep your eyes peeled for wildlife!
Kolob Arch Trail
If seeing the second longest natural arch in the world is on your bucket list and you're up for an adventure, you might want to add Kolob Arch Trail to your itinerary. At 15.1 miles roundtrip, this one's a bit more strenuous than other hikes, but you'll be rewarded with spectacular views of Kolob Canyons, reflective pools and, of course, Kolob Arch itself. Another perk to hiking this trail is that it's much less crowded than others, so your hike will be both scenic and peaceful. But if you're a newbie hiker, you might want to break in your boots on a different trail.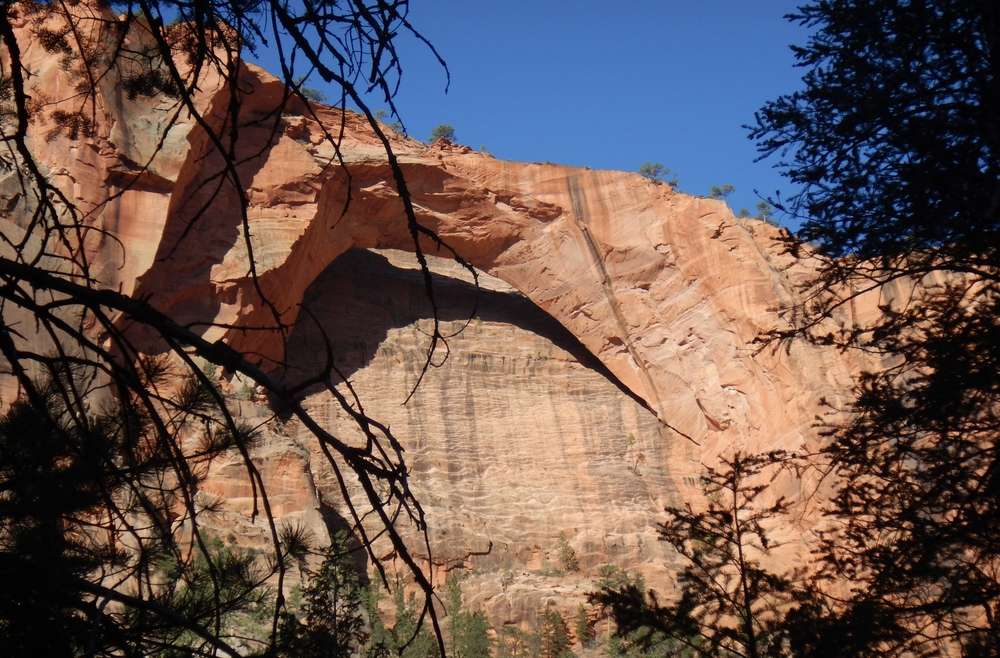 For this trail, you'll need a backcountry permit to do any overnight camping, since it's located in the Zion Wilderness. You can learn more about that on the National Park Service website.
Get a free Hiking Trails Guide
You could easily spend several days hiking around all the different trails Southern Utah has to offer. From easy, stroller-friendly walkways to more challenging excursions, you'll find plenty of options for the whole family. Download a free printable Hiking Trails Guide and start exploring the beautiful red rock landscape today!
×
More stories you may be interested in
Source link
[gs_pinterest id=1]