Hiking News
Hikers rescued from NSW Snowy Mountains, prompting warnings from police and BOM
The rescue of a group of hikers in the NSW Snowy Mountains has prompted authorities to put out a safety warning, with more severe weather expected in the region over the coming days. 
Key points:
Hikers have been rescued after being stranded for days in the NSW Snowy Mountains
A severe weather warning has been issued for the region
Police are urging hikers to take safety precautions before heading into the high country
Two men and two women, aged in their 30s, became stranded on Mount Kosciuszko on Sunday when weather deteriorated.
They were forced to wait two days before emergency services could rescue them.
A severe weather warning for damaging winds has been issued for the NSW Snowy Mountains, ACT, Southern Tablelands and South Coast from tomorrow.
Bureau of Meteorology senior forecaster Jordan Notara said people needed to take care when exploring the snow, particularly in light of the severe weather warning.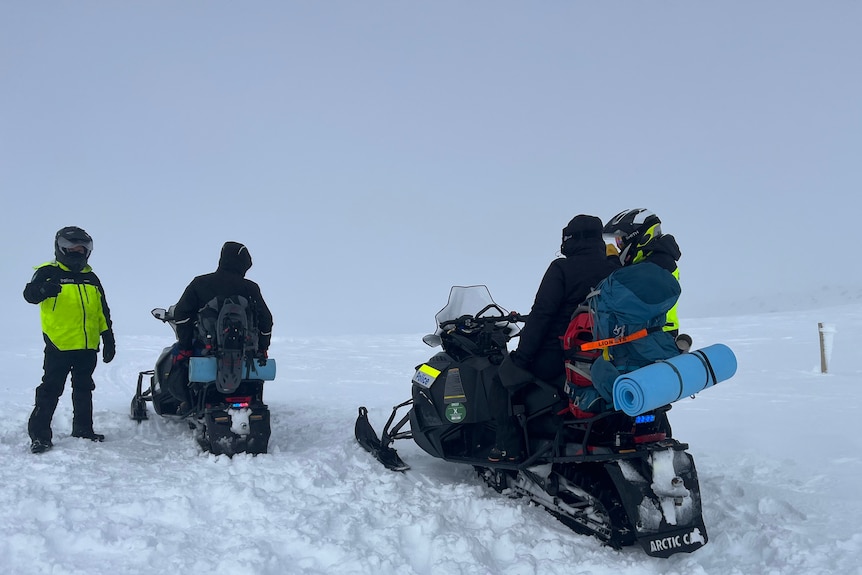 "There is the potential as we head into the next couple of days going into back country conditions are not going to be advised," he said.
"We are going to look at some quite significant wind chill factors."
He said lower visibility and snow showers were also possible.
Wind speeds averaging 90 kilometres an hour and gusts averaging 125 kilometres an hour are likely above 1900 metres, while gusts of 70 kilometres are likely above 1500 metres.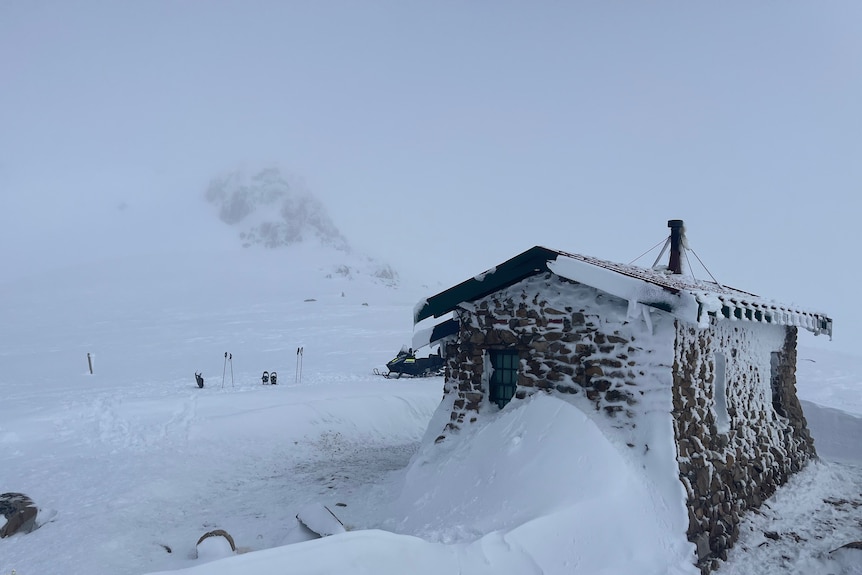 The group of hikers rescued this week had left Thredbo village on foot on Sunday.
They sought refuge in Seaman's Hut and contacted emergency services after the weather worsened throughout the day.
An initial search using over-snow vehicles travelled towards the hut on Monday but was suspended in the afternoon due to the conditions.
The hikers were located safe by the Alpine Operations Unit on Tuesday.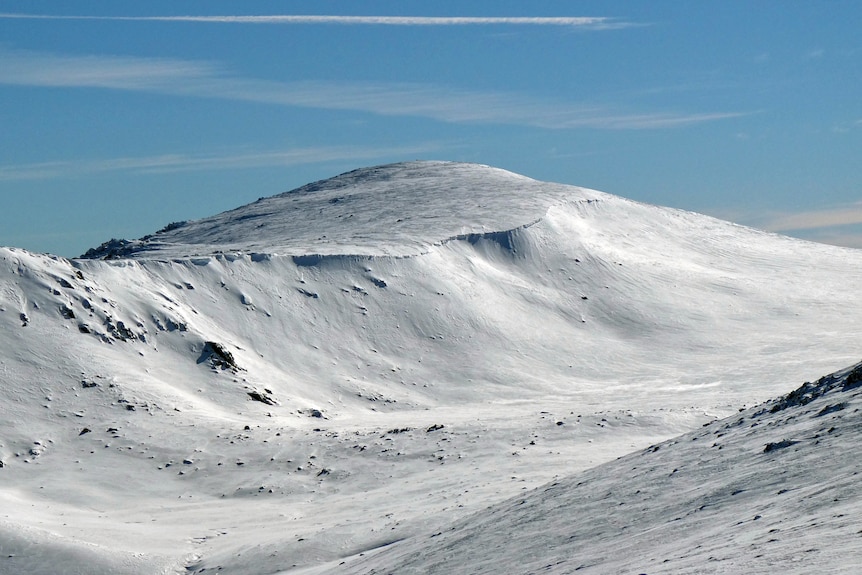 NSW Police said the rescue highlighted the importance of being prepared when visiting the snow.
"The hikers were adequately equipped with suitable clothing, water and food," a spokesperson said.
"[Do] not underestimate the conditions and consider the risks of venturing past the safety of ski resorts in winter."
Mr Notara said conditions in the high country could change quickly.
"The mountainous areas around the Snowy Mountains really are unpredictable," he said.
"Just know your limits, continue to monitor the warnings and continue to look at the forecast as things are starting to tend towards some more severe conditions."
Source link
[gs_pinterest id=1]