UK Travel
Travel in London and the UK in style with the Range Rover Autobiography EWB
Are you visiting London or the UK soon and wondering how best to get around? Whilst the capital has a sound transport infrasructure, it's busy. The Tube alone handles up to 5 million passenger journeys per day. A luxury chauffeur service, on the other hand, provides a convenient, comfortable and luxurious alternative means of getting about, in style and comfort, away from the stress and hassles of using public transport.
This is where London Luxury Chauffeuring comes in. LLC offers high-end chauffeur services to individuals and businesses visiting London and the UK. The company prides itself on offering the most luxurious and comfortable travel experience, using only the finest vehicles and drivers. Its fleet of top-of-the-line vehicles includes luxury sedans, SUVs and limousines, all of which are equipped with a range of amenities to ensure a comfortable journey. One stand-out vehicle that is available is the Range Rover Autobiography Extended Wheel Base.
Exploring London in a chauffeur-driven Range Rover Autobiography EWB is a luxurious and convenient way to experience the city. With a spacious and comfortable interior, state-of-the-art amenities, and a professional driver at the wheel, you can sit back and relax as you take in the sights and sounds of London, or indeed travel further afield within the UK.
One of the advantages of touring with London Luxury Chauffeuring in a Range Rover Autobiography Extended EWB is the ability to customise your itinerary. Whether you want to visit iconic landmarks like Big Ben and Buckingham Palace, or explore lesser-known neighborhoods and hidden gems, your driver can take you wherever you want to go. And with the extra legroom and seating capacity of the extended wheelbase, you can bring along friends or family to share in the experience.
In addition to its spacious and comfortable interior, the Range Rover Autobiography EWB is also equipped with a range of top-of-the-line amenities. From soft buttery leather seats and panoramic sunroofs to advanced audio and entertainment systems, you'll have everything you need to make the most of your journey.
Or, if the Range Rover Autobiography EWB is not for your, LLC's fleet also includes the BMW 7 Series, the Mercedes S Class, the Mercedes Viano Hire, the Bentley Flying Spur or the Rolls Royce Ghost.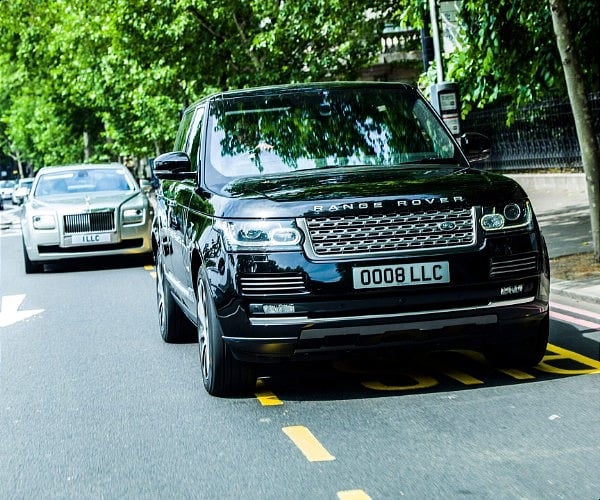 But perhaps the best part of choosing London Luxury Chauffeuring is all those little extras that make the experience so much more special, whether it be the complimentary daily newspaper and bottled mineral water, the soft-close doors or the in-car WiFi hotspot, not to mention the peace of mind that comes with having a professional driver at the wheel. With years of experience navigating the city's roads and traffic, your driver will ensure that you arrive at your destination safely and efficiently.
Disclosure: This post is sponsored by London Luxury Chauffeuring.