Tour Deals
Frosty January weather brings cold, flaky activities to the fore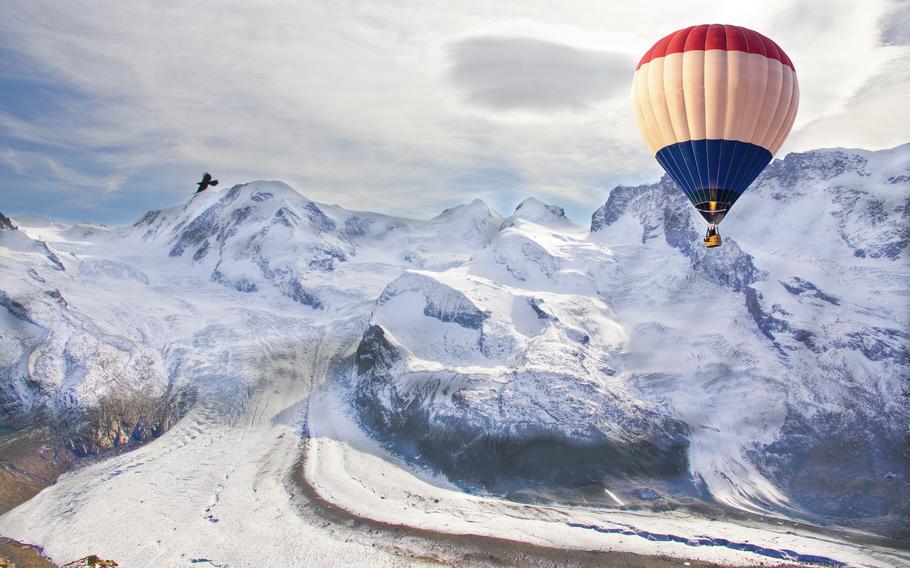 Once the holiday hubbub has subsided, it's all too easy to hunker down and not budge far from one's home for weeks on end. But that would be a shame, as winter weather and a cover of snow set the stage for unique activities and adventures across Europe. To take part in some of the season's most intriguing offerings, advance planning is essential.
Snow sculptures
Grindelwald, Switzerland, is the postcard-perfect backdrop to the World Snow Festival, in which artists from around the world create fantastical shapes and figures from 10-foot-high blocks of snow. From 8 a.m.-5 p.m. daily Jan. 16-21, the teams of artists will be hard at work, working their blocks of snow into their interpretations of this year's theme, "tradition." The sculptures can be viewed at the Bärplatz, Eiger and Nordwandplatz, and entry is free. Online: tinyurl.com/22jdmba4
Auto races on snow
Madonna di Campiglio, an upscale winter sports paradise in the lovely Dolomites mountain range of Italy, stages a Winter Marathon race for drivers of classic autos. These fearless souls face challenging routes over tricky mountain passes and take part in time trials across courses promising slips and skids galore. The famed road race gets underway on Jan. 19 and finishes four days later. The town's Piazzale Brenta is the place to take in the sight of vintage Alfa Romeos, Jaguars, Porsches and other luxury makes between races and time trials. On Saturday, Jan. 21, the cars race on the town's frozen lake. Entry is free. Online: tinyurl.com/4tabfkyj
Sled dog races
Mush! Sled dog racing is a thing in Europe as well, and there are plenty of opportunities, snow cover permitting, to watch huskies and other hardy breeds pull sleds in teams of various sizes.
France's Alsace region hosts a dogsled racing event on Jan. 21. Some 70 teams of mushers and dogs will compete for the fastest times in the area surrounding the Station du Lac Blanc. The races begin at noon; entry costs 5 euros adults 2 euros for students and is free for those ages 14 and under. Online: tinyurl.com/58w3kbhn
The Orlické Hory, a range of mountains in northeastern Bohemia of the Czech Republic, is the site of the Šediváčkův Long, or Czech Long Trail, 200 and 300 km races that take place Jan. 24-28. Some 100 mushers and 700 eager sled dogs compete in what's considered one of Europe's most challenging races. The race's start and end point is Jedlová. Online: czechlongtrail.com
Hot air balloons
Taking in a frozen winter landscape from on high is all the more more special when that vista is enjoyed from the basket of a hot air balloon. Through the end of February, various festivals and meetups for hot air balloonists take place throughout the Alps, and would-be passengers can sign up for rides, which take place in the early hours of the morning. Weather conditions permitting, individuals who've put the proper advance arrangements in place will several hours of sky time. Meanwhile, those back on solid ground enjoy the sight of dozens of brightly colored orbs hovering above. Night ascents are also typically part of the festivities. Top places to experience balloon festivals include the Austrian resort towns of Filzmoos (Jan. 14-28) and Zell am See/Kaprun (Feb. 2-12); at the latter's event known as Ballonalps, passengers can take flight for two to three hours at a cost of 290 euros per person. Online: zellamsee-kaprun.com/en/events/balloonalps
A thousand-year-old craft fair
The Aosta Valley in northwest Italy is a region known for its accomplished artisans, who display and sell their wares at the Sant'Orso Fair, held always on the dates of Jan. 30-31. The fair sees thousands of craftspeople descend upon Aosta's pretty historical center with their textiles, glass, ceramics, metalwork, carvings, baskets, furniture and other quality crafts. There's also a pavilion dedicated to the culinary specialties of the region, from salami and cheese, to honey, wines and liqueur. The term "La Veilla" refers to the street party that takes place from 7 p.m. Jan. 30. Folk and choral groups perform as revelers sip mulled wine to keep warm. Online: fieradisantorso.it
Sámi culture in Lapland
Each year in February, thousands of visitors brave icy temperatures to immerse themselves in the fascinating culture of the Sámi, an indigenous, traditionally nomadic people living in Norway, Sweden, Finland and Russia. The Jokkmokk Market, running Feb. 2-4 in the town of the same name in Swedish Lapland, celebrates a lifestyle that traditionally centered around reindeer husbandry. Visitors can peruse quality crafts, sample local specialties, watch folk dancing, take dog sled rides and watch reindeer races. Opting to stay in private accommodation gives additional insight to the culture. Online: jokkmokksmarknad.se
Electronic music festival
Tomorrowland, an electronic dance music festival held each summer in Belgium, has been delighting millions of revelers since its inception in 2005. The festival's winter edition returns for its third round to the stunning ski resort of Alpe d'Huez, France, where party people from around the world will soak up the high-altitude festive vibe. Those who don't ski or snowboard can still access the festival's stages spread across the resort. Tomorrowland Winter 2023 unfolds March 18-25. Festival packages have sold out, but single-day festival passes remain available. Online: tomorrowland.com
Source link
[gs_pinterest id=1]