UK Travel
FAA travel chaos: how each airline is responding
As you probably know, there's been chaos in the world of air travel, particularly in the United States, when the FAA (Federal Aviation Administration) suffered a computer outage with its Notice to Air Missions (NOTAM) system which affected thousands of flights. It's a critical component of air travel that keeps pilots and other airport staff updated about any aviation hazards and current airport facilities. At the moment, a computer hack is being ruled out, although it is curious that Canada suffered a similar outage later in the day.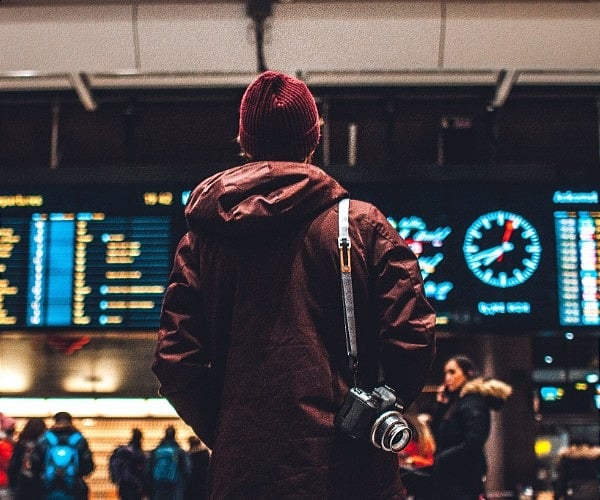 Anyhow, the upshot is that all commercial departures had to remain on the ground, causing more than 10,000 flight delays and over 2,700 cancellations. But where do you stand if you've been affected?
According to the US Department of Transportation, "there are no federal laws requiring airlines to provide passengers with money or other compensation when their flights are delayed." Instead, it advises that if a flight is significantly delayed, customers should ask airline staff if the carrier will pay for meals or a hotel room, although there is said to be no guarantee.
The airlines ultimately get to decide what passengers are entitled to, and they could classify the incident as a force majeure (or 'act of God') that is outside of their control.
Here's what we know the major US carriers that are most affected:
Southwest Airlines
The airline is offering anyone who was due to fly the opportunity to rebook for a flight on or before 25th January at no additional cost. In a stance that is going the extra mile compared to some other airlines, it is also saying that refunds will be issued to customers who choose not to travel due to a cancellation or significant delay. On the airline's Twitter account, affected passengers are directed to https://www.southwest.com/traveldisruption/
United Airlines
United are offering a shorter re-booking window, saying that travellers can switch (free of charge) if they choose a flight that departs on or before next Monday. The airline is also said to be offering refunds to passengers no longer wishing to travel. The airline's Twitter account stated: "If your flight this morning was delayed due to the FAA-issued ground stop, we have issued a travel waiver to allow you the freedom to change your travel plans: http://uafly.co/travelnotices"
---
IMPORTANT NOTICE:
If you are reading this article anywhere other than on A Luxury Travel Blog, then the chances are that this content has been stolen without permission.
Please make a note of the web address above and contact A Luxury Travel Blog to advise them of this issue.
Thank you for your help in combatting content theft.
---
Delta Air Lines
Delta is also offering customers the opportunity to re-book free of charge, but only if switching to another flight on or before Friday (so really not that long!). The airline had more than 130 flights affected, but I have seen no statement yet regarding potential refunds. On Twitter, Delta announced: "We remain connected with the FAA as we work to mitigate the impact of the ground stop the agency implemented earlier today. A fare difference waiver will give customers additional flexibility even if their flight isn't delayed or canceled." See https://www.delta.com/us/en/change-cancel/cancel-flight for more about Delta cancelations and refunds.
American Airlines
It is difficult to ascertain precisely what American Airlines' stance is at this point in time, with respect to either re-booking or the issue of refunds. The airline released this short statement on Twitter, but I have seen no further statement at the time of writing: "The Federal Aviation Administration (FAA) is experiencing a nationwide system outage that affects all airlines. We're closely monitoring the situation and working with the FAA to minimize customer disruptions." See https://www.aa.com/i18n/customer-service/contact-american/delayed-or-canceled-flights.jsp for information on cancelled or delayed AA flights.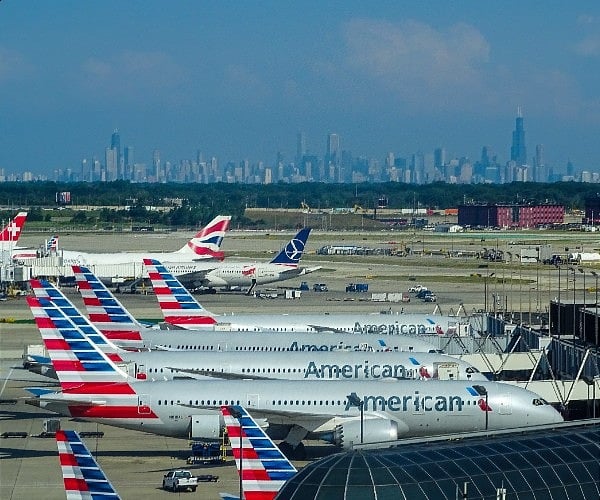 Have you been affected by the disruptions? Are you happy with your airline's handling of the situation? Please tell us in the comments!