Tour Deals
Trending destinations in 2023 include sunny spots in Greece, Spain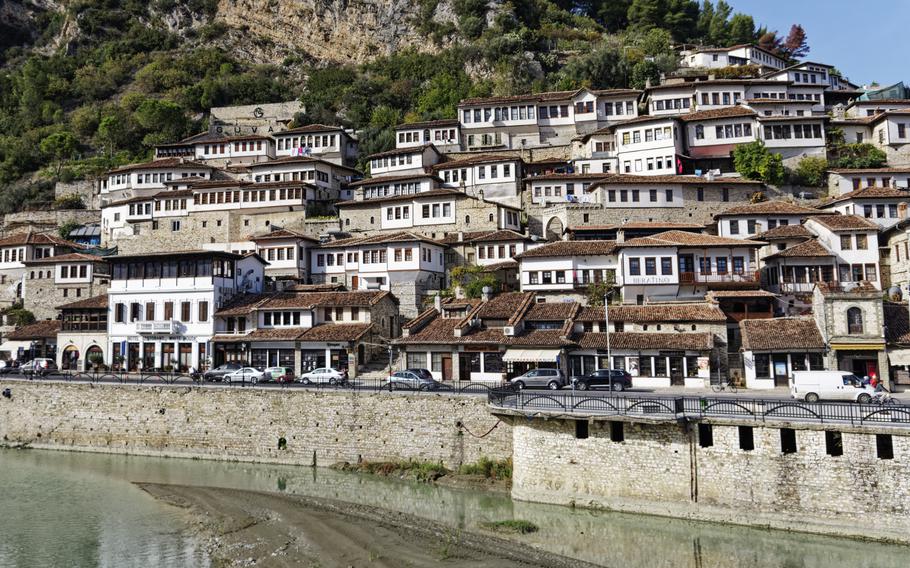 A dreary winter's day can often be brightened by the mere thought of vacations on sunny shores and cultural hotspots. While cities such as Paris, Amsterdam and Barcelona, and holiday destinations along Spain and Italy's best beaches will never lose their allure, the travel industry tends to make much of its so-called "trending destinations," particularly at the start of a new year. Here are just a few of the places the travel press assures us are worthy of our precious days off and financial outlay in 2023.
Albania
From the end of World War II until 1992, Albania was led by a strict and cruel communist dictator who kept his people isolated from the rest of the world, and although it's now open to visitors, the country retains its sense of an exotic otherness. Stunning natural landscapes and a culture of hospitality count amongst its strongest assets. Exploration of the country would logically start in capital Tirana, a city currently undergoing a major facelift. Here, café culture and a bustling nightlife scene come at prices that don't break the bank. Cities begging for exploration further afield include Gjirokastër, known for its gorgeous castle and Ottoman architecture; Berat, called the City of a Thousand Windows and Kruja, a town with stunning vistas over the Adriatic and a bustling bazaar. The term Albanian Riviera refers to a string of touristic coastal villages between Palasa and Lukove, of which Saranda is the main town. Those in search of pristine nature will find alpine landscapes, glaciers, forests and waterfalls in the Valbona Valley National Park.
Kalambaka, Greece
Kalambaka, also spelled Kalabaka or Kalampaka, is a town in central Greece known for a geological wonder, giant sandstone cliffs rising like extended fingers from the valley floor. Perched atop and around these 1000-foot-high rocks are caves showing evidence of human settlement dating back some 130,000 years. The area's biggest draw by far, however, are the monasteries built atop the soaring rock formations. Of the six still in existence, the largest and best known is the Holy Monastery of Great Meteoron, whose main church dazzles with a profusion of bling and with beautiful 16th-century frescoes. Back in town, dozens of bars, taverns and restaurants cater to the profusion of tourists. Hearty meat-based dishes feature prominently on local menus.
Málaga, Spain
Andalucía's second-largest city after Seville lies along the ever-popular Costa del Sol, an area known for its mild climate even in winter. Among its most iconic sights are the Alcazaba de Málaga, a fortified palace, and its soaring cathedral, considered a gem of the Spanish Renaissance. Its attractive waterfront and Calle Larios, a chic pedestrian shopping street, bustle constantly with activity. In 2023, the city pays honor to its beloved native son Pablo Picasso upon the occasion of the 50th anniversary of his death. The Museo Casa Natal Picasso and Museo Picasso Malaga will host several exhibits of the creator of Cubism's works, while other institutions organize tours, lectures and musical performances.
Montenegro
This compact nation with a population of only some 620,000 souls enchants visitors with its wild mountain landscapes, deep-cut gorges, and a sparkling coastline. Top sights include Kotor, an extremely well-preserved fortified medieval town surrounded by the limestone cliffs of a narrow fjord; the Ostrog Monastery, built into a nearly vertical cliff, and Sveti Stefan, an island village connected to the mainland by causeway. Adrenaline-seekers are encouraged to make way to Tara Canyon, the world's second-deepest canyon, for epic whitewater rafting trips, while lovers of dramatic scenery will swoon over the endless tunnels and bridges encountered along the 296-mile journey by rail from Bar to Serbia's capital Belgrade. The city of Tivat, along the Adriatic coast, makes a convenient gateway city.
Vilnius, Lithuania
This cozy, understated capital celebrates a milestone anniversary in 2023, and everyone's invited. Vilnius celebrates its 700th anniversary with a cultural calendar packed with art, music, performance and more. The first of major events takes place Jan. 25-28, as the Vilnius Light Festival counters darkness with the light of interactive art installations scattered throughout the Old Town. Another highlight is set for July 25, the feast day of St. Christopher, the city's patron saint. The "As Young as Vilnius Music Festival" is a day of free classical and popular contemporary musical performances at Vingis Park. From January through September, another initiative celebrates the city's longstanding connection with opera. Celebrations aside, first-time visitors will enjoy exploring the city's center, named a UNESCO World Heritage Site for the extravagance of its Baroque architecture laid out according to a medieval street plan.
Visby, Sweden
This 12th-century Hanseatic town instantly charms with assets including an intact medieval ring wall, churches and moody ruins and its lovely setting on the island of Gotland in the Baltic Sea. A UNESCO World Heritage Site, favorite pursuits of visitors here include photographing the winding cobblestone streets, stopping to smell the abundant roses, or shopping for handicrafts such as ceramics and woolen goods. Fans of fine dining enjoy feasting on specialties including lamb, flounder, salmon and locally sourced truffles, or sampling the city's signature dish, saffron pancakes with berries and cream. The island gets particularly busy in late summer, as the weeklong Medeltidsveckan, northern Europe's largest medieval festival, unfolds; dates for 2023 are Aug. 6-14.
Source link
[gs_pinterest id=1]