On January 9, 2023, Vilunü celebrated three years of creating modern bespoke scents inspired by lush Maldivian nature. The local brand's success is evident as Vilunü recently entered the field of scent marketing.
Scent has the powerful ability to inspire feelings of nostalgia and delightful memories. Scent is an underutilized yet valuable sense for the hospitality industry. Resorts can partner with Vilunü to create a bespoke scent to transport guests back to their slice of paradise.
The creation of bespoke scents is a service that Vilunü offers to brands, resorts, and hotels looking to differentiate themselves and offer guests a unique and immersive aromatic experience. As a Maldivian-founded brand, Vilunü can offer clients a local perspective on authentic Maldivian scents and their traditional and historical significance.
This anniversary, Vilunü has much to celebrate with the recent creation of bespoke scents for two Maldivian resorts, One & Only Reethi Rah and Villa Haven.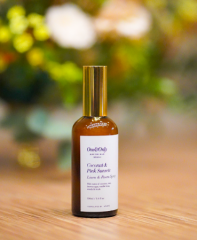 Coconut & Pink Sunsets was created in time for the festive season at the award-winning luxury resort One & Only Reethi Rah. The calming scent features notes of coconut, rose, brown sugar and vanilla bean, and is designed to remind guests of the white sands and coconut-based cocktails that are synonymous with luxury and relaxation at the resort. Coconut & Pink Sunsets was released as a room and linen spray as a gift for guests to take a piece of the resort experience home.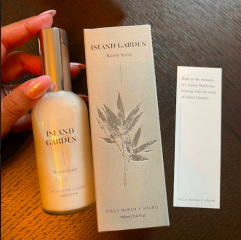 The second custom scent, Island Garden, was formulated for Villa Haven, part of the newly rebranded Villa Resorts & Hotels. This fresh and floral scent includes notes of jasmine and creamy coconut, and was inspired by the dappled sunshine and evening breezes that waft through Maldivian flower gardens. A room spray in the scent Island garden was gifted to Villa's partners at the International Luxury Travel Market, Cannes 2022.
Vilunü is known for Scents of Maldives, its retail collection of scents and products inspired by the plants and nostalgia of slow island life. The scents aim to remind visitors and locals of time spent on the pristine scattered islands. The products are available for purchase at multiple stockists in Malé, Velana International Airport and various resorts.
More information about Vilunü's products and stockists can be found on their website, www.vilunu.com
Source link
[gs_pinterest id=1]