UK Travel
Breaking down language barriers with the Fluentalk T1 Translator
Have you ever found yourself in a foreign country, struggling to communicate with the locals because of a language barrier? Or have you been in a business meeting where the language spoken was not your native tongue, making it difficult for you to fully understand and participate in the conversation? If so, you know first-hand how frustrating and isolating it can be to not be able to communicate effectively. Enter the Fluentalk T1 Translator, available from Fluentalk.
What is the Fluentalk T1 Translator?
The Fluentalk T1 Translator is a compact and portable device, with a high-performance CPU, that aims to make communication easier and more accessible for people all over the world. It weighs just 115g and can be used in a variety of settings to facilitate communication and break down language barriers.
What are the features of the Fluentalk T1 Translator?
The Fluentalk T1 Translator supports 40 different languages and 93 accents in online voice translation, and 13 pairs of languages in offline voice translation. That means you can use this device to translate directly without inserting a Nano card. It has a global mobile connection and comes with up to 2 years of free mobile data with connections to more than 200 wireless network operators worldwide.
The Fluentalk T1 Translator also has a number of other features that make it even more convenient and user-friendly. For example, it offers instant photo translation with its integrated OCR offline translation engine and 8-megapixel rear camera make it perfect for instant photo translation in 28 languages. This is a great feature for signs, menus and more.
It also has streaming ASR Technology which means it can immediately translate any speech as it picks it up, just as though you are reading subtitles. The device owes its high translation accuracy to a built-in multi-microphone array supported by an EDC noise reduction algorithm that accurately picks up human voice from any noisy environment.
Finally, the device has a world clock that allows users to check the current local time in any city in the world at any time, and a currency facility that provides up-to-the-minute international currency exchange rates.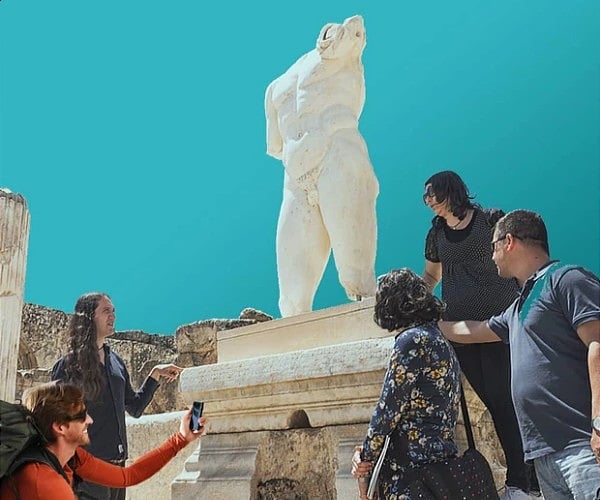 Benefits of using the Fluentalk T1 Translator
There are many benefits to using the Fluentalk T1 Translator, both for personal and professional use.
---
IMPORTANT NOTICE:
If you are reading this article anywhere other than on A Luxury Travel Blog, then the chances are that this content has been stolen without permission.
Please make a note of the web address above and contact A Luxury Travel Blog to advise them of this issue.
Thank you for your help in combatting content theft.
---
Some of the main advantages include:
Improved communication: The Fluentalk T1 Translator allows you to communicate with people who speak different languages, breaking down language barriers and making it easier to connect with others. This can be especially valuable when travelling abroad or in business settings where language skills may be limited.
Increased understanding: The Fluentalk T1 Translator allows you to fully understand what is being said in a conversation, rather than relying on partial understanding or relying on someone else to translate. This again can lead to better communication and a more seamless conversation overall.
Convenience: The Fluentalk T1 Translator is compact and portable, making it easy to take with you wherever you go. It also has a good battery life, so you don't need to worry about running out of power in the middle of a conversation. With just one click, you are free to speak with anyone with another language.
Accuracy: The Fluentalk T1 Translator uses a built-in multi-microphone array supported by an EDC noise reduction algorithm to accurately translate spoken language. This means you can rely on it to provide accurate and reliable translations, helping to facilitate communication.
Disclosure: This post is sponsored by Fluentalk.