UK Travel
Top 5 art exhibitions in Barcelona during Summer 2023
Barcelona, a cosmopolitan and culturally rich city, is renowned for its internationally acclaimed art exhibitions. In July 2023, the art scene in the Catalan city will offer a multitude of captivating options for art enthusiasts. Whether you are passionate about contemporary, surreal, or digital art, Barcelona will seduce you with its diverse artistic offerings.
1. Picasso's Will: The Ceramics that Inspired the Artist – Museu del Disseny de Barcelona
The Museu del Disseny de Barcelona (DHUB) presents a fascinating exhibition highlighting Picasso's creative will and deep connection with the art of ceramics. Through a unique collection of ceramic pieces, visitors have the opportunity to delve into Picasso's artistic world. The exhibition unveils the exceptional skill with which Picasso used ceramics to explore new forms of expression and push the boundaries of his art. It's a captivating immersion into the artistic universe of one of the greatest masters of the 20th century.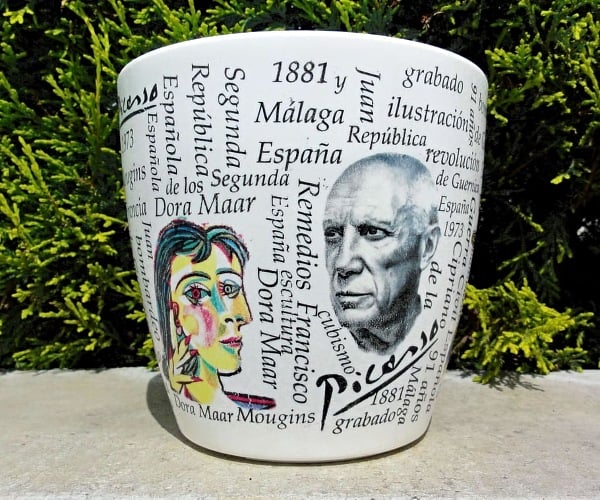 Visitors will be able to admire iconic ceramic pieces by Picasso, such as vases, plates, sculptures, and tiles. In addition to the artworks themselves, the exhibition offers contextual information about Picasso's life and career, as well as the significance of ceramics in his artistic journey. Multimedia support, videos, and archival documents enrich the experience, allowing visitors to better understand the impact and influence of ceramics on Picasso's work. Whether you are a long-time admirer of Picasso or simply curious to explore his work in a different medium, this exhibition offers a unique opportunity to immerse yourself in the creative universe of one of the greatest artists of all time and see how ceramics played an essential role in his artistic journey.
Address: Disseny HUB at Pl. de les Glòries Catalanes, 37 – 38, 08018 Barcelona
2. After the flog: the first flowers – Casa Vicens de Gaudí
This exhibition offers a unique sensory experience at the Casa Vicens, the first house designed by Antoni Gaudí. Through stunning artistic installations and breathtaking floral creations, visitors are invited to explore the marvelous world of the first flowers that emerge after the winter mist. It's an opportunity to reconnect with nature, admire spectacular floral arrangements, and let the magic of the first flowers transport us into a state of tranquility and contemplation. A visual and olfactory experience that will delight the senses and leave a lasting imprint in the minds of visitors. The delicate and ephemeral nature of these flowers is celebrated, highlighting their transient beauty and the renewal they bring after a period of dormancy.
Visitors can expect to encounter a variety of visually captivating displays, with vibrant colors, intricate arrangements, and a harmonious blend of scents.
Whether you have a deep appreciation for floral artistry or simply seek a serene and immersive experience, this exhibition promises to leave a lasting impression. Prepare to be captivated by the magical atmosphere and the delicate allure of the first flowers as they emerge from the mist, creating a moment of enchantment and serenity for all who visit.
Address: Carrer de les Carolines, 20-26, 08012 Barcelona
3. A Photographic Journey: The construction of Poble Espanyol
Welcome to a captivating photographic exhibition in the heart of Barcelona titled "A photographic journey: The construction of Poble Espanyol". This iconic venue sheds light on the cultural richness of Spain through an exceptional collection of photographs. Whether you are an art lover or a photography enthusiast, this exhibition offers a unique immersion into the very essence of Spain.
The first part of the exhibition will immerse you in the living history of Poble Espanyol. Through captivating photographs, you will explore the evolution of this unique village, which highlights architectural replicas and monuments representing different regions of Spain.
You will discover the heritage of the artisans who contributed to the construction of Poble Espanyol. Detailed photographs will allow you to appreciate the creative process and the various traditional crafts that brought this unique place to life.
Lastly, you will learn how Poble Espanyol has evolved into a dynamic cultural and artistic epicenter. Photographs will display the events, festivals, and exhibitions that have taken place in this space over time, as well as the various activities offered to visitors.
This exhibition in Barcelona offers an immersive experience of the history and evolution of this iconic location. Through photographs, you can contemplate the cultural richness of Spain, relive the work of artisans, and appreciate how this space came to life over time.
Address: Av. de Francesc Ferrer i Guàrdia, 13, 08038 Barcelona
4. Dalí Cybernetics: Immersive journey into a genius mind
Immerse yourself in a fascinating artistic universe where Salvador Dalí's surreal creativity meets the new technologies of the digital era through the exhibition "Dalí Cybernetics." This innovative exhibition presents a unique fusion of Dalí's iconic work and the endless possibilities offered by cybernetics and digital media. Prepare to be transported into a world where reality and imagination meet in unprecedented ways!
The first part of the exhibition will introduce you to how Salvador Dalí embraced digital tools to bring his artistic visions to life. From digital reproductions of his iconic paintings to interactive installations using virtual reality, you will be immersed in the surreal worlds created by Dalí himself.
You will also discover how Dalí's surrealist approach influenced artistic creation in the digital era. You will admire interactive installations, video projections, digital sculptures, and many other innovative forms of art.
---
IMPORTANT NOTICE:
If you are reading this article anywhere other than on A Luxury Travel Blog, then the chances are that this content has been stolen without permission.
Please make a note of the web address above and contact A Luxury Travel Blog to advise them of this issue.
Thank you for your help in combatting content theft.
---
The exhibition invites you to fully immerse yourself in Dalí's surreal world. Through immersive experiences, you will have the opportunity to wander through dreamlike landscapes, interact with virtual sculptures, and explore installations that defy reality. Augmented reality and virtual reality technologies will transport you into Dalí's paintings.
The "Dalí Cybernetics" exhibition is an unforgettable experience that merges Salvador Dalí's surreal art with the most advanced digital technologies. You will be captivated by how Dalí embraced and influenced the digital world, pushing the boundaries of artistic creation. For sure, a must that you cannot miss in your visit to Barcelona!
Address: C/ del Dr. Trueta, 196, 198, 08005 Barcelona
5. Digital Impact: Exploring digital art and its societal impact
Last but not least, the "Digital Impact" exhibition takes you on a captivating journey through digital art and its influence on our society. This groundbreaking exhibition highlights the impact of digital technology on contemporary artistic creation. Get ready to be immersed in a world where the boundaries between traditional art and technology blur, revealing new forms of artistic expression.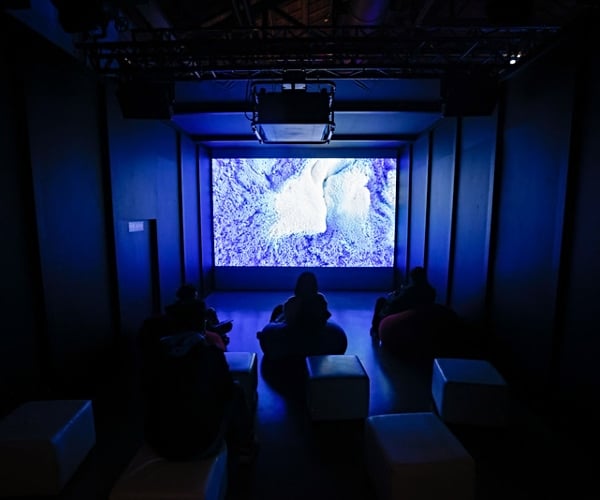 You will witness how artists use digital tools to push the boundaries of traditional art and explore new forms of expression. The exhibition will address societal issues and contemporary questions emerging from the digital era. Through multimedia installations, interactive projections, and socially engaged artworks, the exhibition invites visitors to reflect on the consequences of the digital revolution and its influence on our lives. You will have the opportunity to actively participate in interactive installations, create your own digital art, and explore unique immersive experiences.
It will feature exclusive digital works from renowned artists such as Refik Anadol or Joëlle Snaith. Don't miss this opportunity to discover how the digital world is transforming our perception of art and its impact on our lives!
Address: Disseny HUB at Pl. de les Glòries Catalanes, 37 – 38, 08018 Barcelona
In July 2023, Barcelona will offer a selection of captivating art exhibitions that will satisfy even the most demanding art enthusiasts. The diversity of artistic offerings testifies to the vitality and creativity of Barcelona's art scene. Whether you are passionate about sophisticated and Bohemian art, surrealism, or digital art, these exhibitions invite you to discover unique artistic worlds in a city rich in culture and history.
Sandra Roig is Marketing Director at AB Apartment Barcelona. AB Apartment Barcelona is an apartment rental agency offering over one thousand short and long term apartments across Barcelona.
If you would like to be a guest blogger on A Luxury Travel Blog in order to raise your profile, please contact us.