UK Travel
Exploring the local life: Discover the authentic Dubrovnik experience
Dubrovnik, a city known for its medieval charm and stunning coastal views, has captured the hearts of many travellers. While the city's history and architecture are undeniably captivating, there is a hidden side to Dubrovnik that can only be discovered by immersing oneself in the local way of life. Embrace the slow pace, indulge in local cuisine, connect with tradition, and revel in nature's beauty.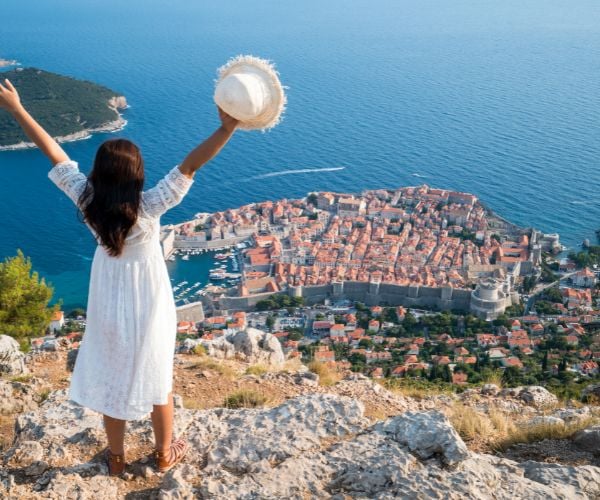 Welcome to Dubrovnik, and let us guide you through the secrets of how locals truly live in this captivating Croatian gem.
Embracing the slow pace
Engaging with local customs allows you to connect with the city's roots and appreciate its unique identity. One of the first things you'll notice about locals in Dubrovnik is their ability to embrace the slow pace of life. Start your day with a coffee at a charming café and you'll witness residents engaging in leisurely conversations as the café culture takes centre stage here, offering the perfect opportunity to connect with friends. Embrace the unhurried rhythm and allow yourself to blend in with the locals as you explore the city at a relaxed pace.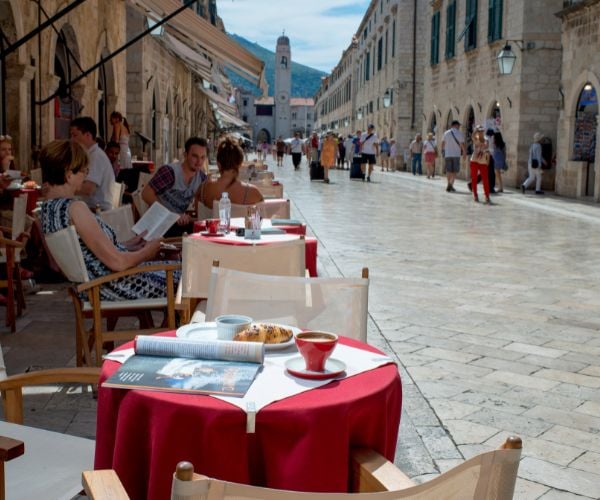 Visit local markets like the one at Gundulić Square to witness the pulsating display of locally produced goods, from handmade crafts to fresh produce. In the afternoon, visit Porporela and Buža, where you can swim just outside the City Walls, and play some water polo with the locals.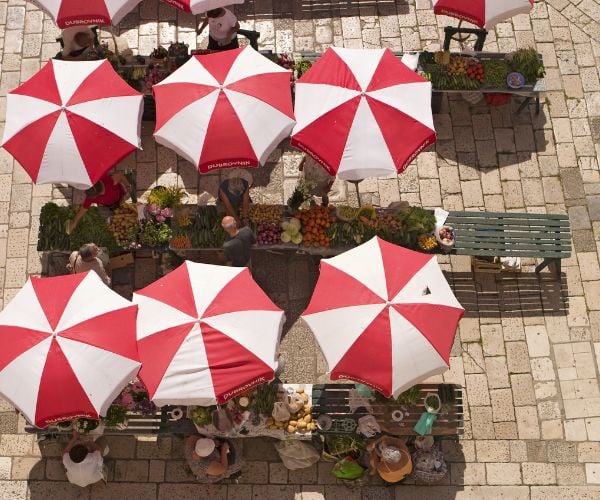 Culinary delights of the Adriatic
Dubrovnik's culinary scene is an integral part of the local lifestyle. Traditional dishes like seafood delicacies, succulent roasted lamb, dirty macaroni, and green stew to name a few are prepared with love and their recipes are passed down through generations. If you have a sweet tooth, be sure not to miss Padišpanj or Rozata, two desserts that embody the art of transforming simplicity into a delightful treat.
Locals take pride in sourcing fresh ingredients from the surrounding countryside, ensuring that every bite is a celebration of regional flavours. Immerse yourself in the local gastronomy with a feast like no other. Visit Dubrovnik's vibrant market early in the morning, and handpick the freshest catches of the day or fresh produce. Learn from skilled local chefs as they teach you the art of preparing mouth-watering dishes. Indulge in a delicious meal accompanied by local wines, all while overlooking the glistening Adriatic Sea. It's a culinary experience that will leave your taste buds yearning for more.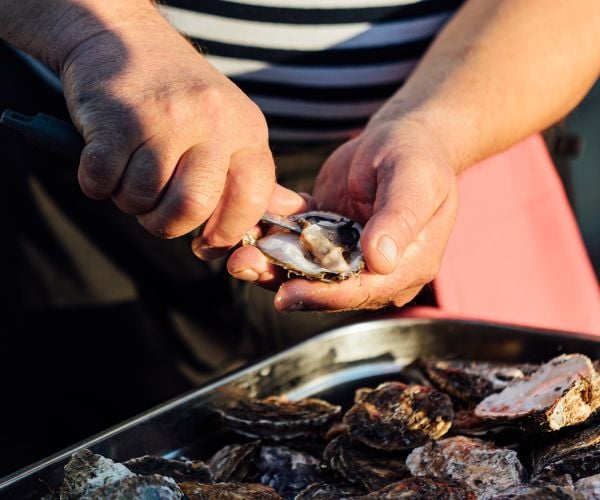 Family and friends hold a special place in the hearts of Dubrovnik locals. Evenings are often reserved for gathering around a table, sharing laughter, and indulging in long meals. From family-owned restaurants to hidden gems known only to the locals, these moments of togetherness over a table create memories that last a lifetime.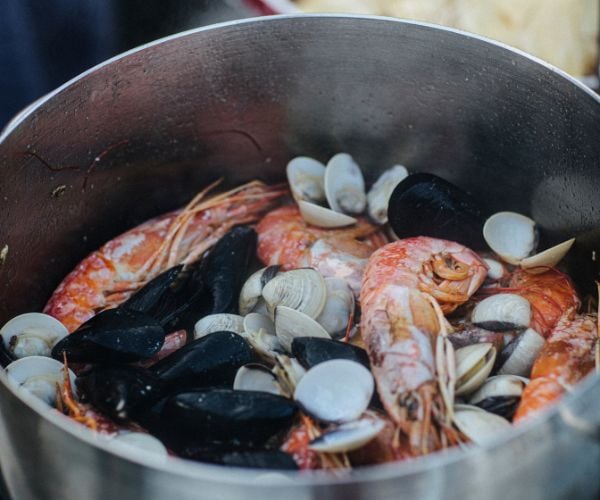 Escape to nature
Nature's beauty is abundant in Dubrovnik, and locals truly appreciate their surroundings. Weekends are often spent exploring the nearby Lokrum Island, hiking the lush trails of Mount Srđ, strolling down the Trsteno Arboretum or simply basking in the sun on the city's picturesque beaches in the summer.
Lokrum Island is often referred to as The Green Oasis of Dubrovnik, a captivating gem nestled just off the coast of Dubrovnik. With its lush greenery, rocky shores, and crystal-clear waters, it offers a serene escape from the bustling city. The island is a nature reserve, boasting picturesque landscapes, ancient ruins, and a vibrant peacock colony. Explore the botanical gardens, relax on secluded rock, or unravel the mysteries of the island's intriguing history. A short boat ride away, Lokrum Island is a must-visit destination for locals, nature enthusiasts and history lovers alike.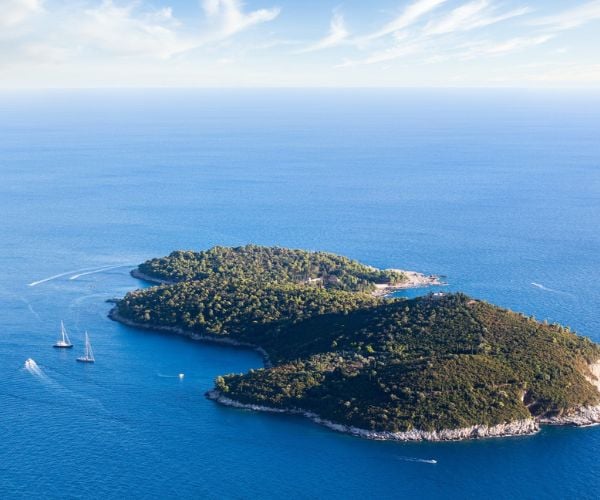 Embark on a peaceful hike up Mount Srđ, the stunning peak overlooking Dubrovnik. Explore the scenic trails surrounded by lush Mediterranean vegetation and breathe in the fresh air. As you climb, you'll be rewarded with breath-taking panoramic views of the city, the shimmering sea, and the picturesque countryside. Reach the top and find tranquillity as you take in the awe-inspiring vista stretching out before you. This immersive nature experience will rejuvenate your senses and leave you with lasting memories of Dubrovnik's natural beauty. If you are not that much into hiking, and especially in the summer months, Cable Car ride could be a better option, and amazing views over the city are still as rewarding.
Trsteno boasts a compelling argument for being Europe's oldest arboretum. Stroll along quiet garden paths, under a canopy of green leaves, and delight in the scents of exotic trees and flowers and the sounds of splashing fountains, as the crystal blue waters of the Adriatic Sea spread below, and ancient trees reach up to the sky.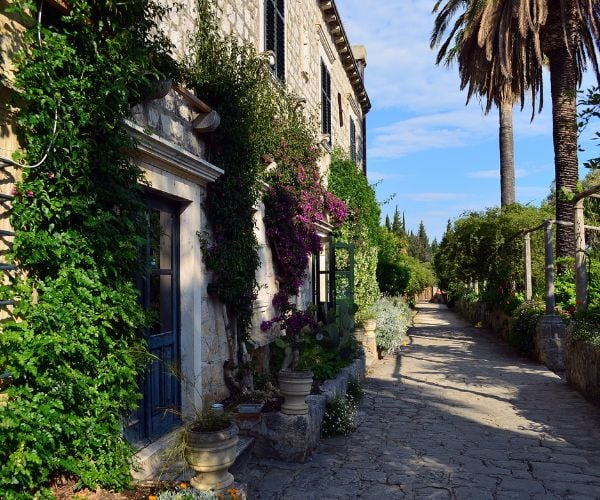 Sail the Adriatic
Escape to the enchanting Elaphite Islands, a hidden paradise just off the coast of Dubrovnik. Immerse yourself in a world of untouched beauty, where lush landscapes meet sparkling azure waters. Discover the three stunning islands of Koločep, Lopud, and Šipan, each with its own unique charm and allure. Indulge in sun-soaked beaches, explore hidden coves, and wander through picturesque villages frozen in time. When there, enjoy a traditional lunch in one of the locally owned restaurants, savouring fish delicacies as you soak up the sun and feel the gentle sea breeze.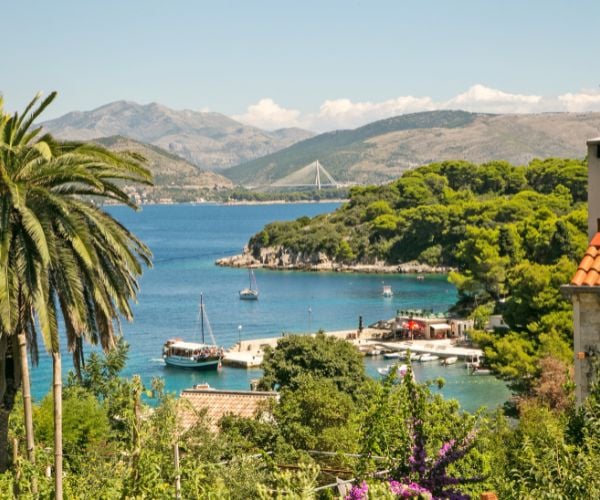 Whether you seek relaxation, adventure, or a glimpse into Croatian history, the Elaphite Islands offer an unforgettable escape from the ordinary, a place where the unique way of life is cherished by the locals, where time seems to slow down, traditions are honoured, and a warm sense of community prevails.
Local arts and culture
Immerse yourself in Dubrovnik's arts scene by attending some of the lively cultural events on offer during your stay. Experience the magic of a traditional folklore dance performance, where local dancers showcase their captivating moves in colourful costumes. Let the melodies of Linđo transport you to another world. Engage with local artisans at their small shops around the City, where you can witness their exquisite craftsmanship first-hand.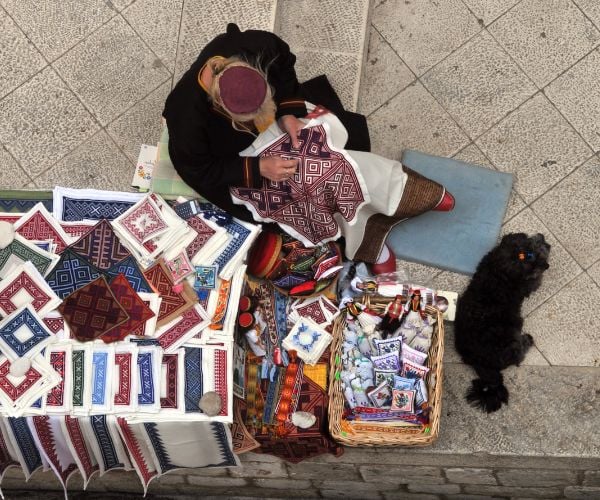 In Dubrovnik, tradition intertwines with modernity, creating a harmonious blend. While embracing the convenience of contemporary features, locals maintain a deep respect for their rich heritage. Cultural events, festivals, and concerts breathe life into the city's historic squares, providing locals with opportunities to celebrate their traditions and share their love for arts and culture.
---
IMPORTANT NOTICE:
If you are reading this article anywhere other than on A Luxury Travel Blog, then the chances are that this content has been stolen without permission.
Please make a note of the web address above and contact A Luxury Travel Blog to advise them of this issue.
Thank you for your help in combatting content theft.
---
In the summer months, The Dubrovnik Summer Festival is an eagerly anticipated event that draws locals and visitors alike. With a rich cultural program spanning theatre, music, dance, and art, the festival transforms the city into a vibrant hub of creativity. For locals it is a cherished tradition, and they take great pride in attending the festival, immersing themselves in the diverse performances that showcase both local talent and renowned international artists.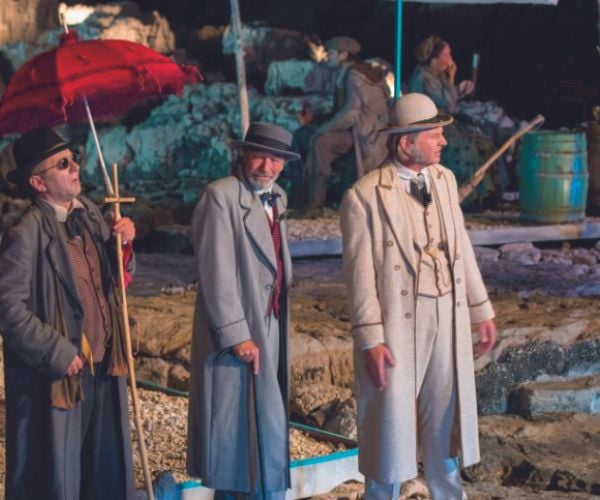 City for sports lovers
Last but not the least – sports, or should we say water polo! Croatia, a nation known for its passion for sports, embraces a wide range of athletic pursuits, and Dubrovnik, in line with the nation's passion, has one particular sport reigning supreme.
Water polo is deeply ingrained in the fabric of Dubrovnik, enjoyed both professionally and casually among friends on the beach. Standing at the pinnacle of this sport is the renowned water polo club, "Jug." If you get the chance to see a Jug match live then grab it with both hands, the atmosphere, the play and the supporters are, to say the least, inspiring. However, water polo's roots run deep throughout Dubrovnik, extending beyond the professional game. In fact, the Dubrovnik Wild League stands as the world's largest amateur water polo championship. Don't miss the final, which is played at the end of summer in the Old City harbour.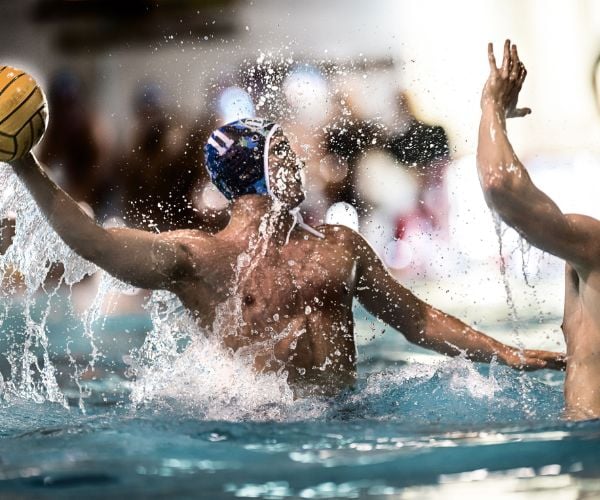 Dubrovnik is not merely a destination; it is a way of life. By immersing yourself in the local experience, you'll discover the true essence of this remarkable city. Dubrovnik awaits you with open arms, ready to share its secrets and reveal the true soul of Croatia's gem on the Adriatic. Join us and embark on an unforgettable journey through the heart and soul of Dubrovnik!
Christian Larss Kreković is a General Manager at Sun Gardens Dubrovnik. Sun Gardens Dubrovnik is a luxury resort on the Adriatic coast in Croatia offering bespoke guest experiences.
If you would like to be a guest blogger on A Luxury Travel Blog in order to raise your profile, please contact us.