Lazing on a palm-fringed sandy beach, with sapphire water stretching out in front of you as far as the eye can see, you could be forgiven for thinking you were on a tropical island somewhere out in the ocean, rather than on the shores of Lake Malawi, hundreds of miles from the nearest coast.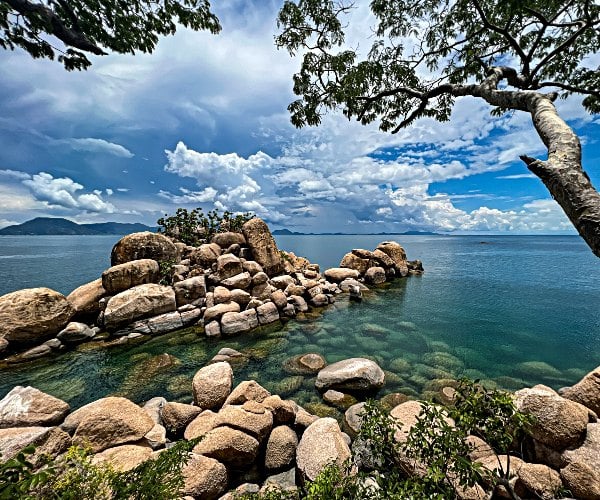 The waters of Lake Malawi stretch across roughly one-fifth of Malawi making it one of the country's defining features. Lying in the western Rift Valley this is one of the African Great Lakes. This is Africa's third largest (and the world's ninth largest) lake. It's so vast in size that it borders three countries; Malawi, Mozambique and Tanzania. This incredible body of water contains 7% of the world's available surface freshwater and stretches over 365 miles long from north to south, is about 52 miles wide at its widest point and covers a total surface area of 11,400 square miles.
Lake Malawi is an area of exceptional natural beauty, with the rugged landscapes surrounding it contrasting with the remarkably clear waters of the lake – the undisputed drawcard of one of the friendliest countries in Africa.
What's in a name…
The Portuguese trader Candido José da Costa Cardoso was the first European to visit the lake in 1846. In 1859, David Livingstone was the first European to map Lake Malawi, he named it Lake Nyasa, probably unintentionally as Nyasa means lake in the local Yao language, so he'd effectively christened it 'Lake Lake'. Livingstone also referred to the lake as Lake Nyinyesi Lake of Stars, as well as Lake of Storms – Lake of Stars, was inspired by the fishermen's lanterns bobbing on its waters, a nighttime activity that continues today, later, after experiencing an unpredictable and extremely violent gale he also referred to it as the Lake of Storms. In Tanzania the lake is still known as Lake Nyasa and in Mozambique as Lago Niassa. At independence, in 1964, both the lake and the country took on the name Malawi.
The name Malawi is thought to derive from the word Maravi. The people of the Maravi Empire were iron workers. Maravi is thought to mean "Flames" and may have come from the sight of many kilns lighting up the night sky. Said to be from Chichewa malawi ("flames"), after the appearance of the sunrise over Lake Malawi; also possibly from Maravi, the name of an early Malawi tribe, or from an old name for a lake
Anyone who has watched the sun dipping down into Lake Malawi at the end of the day or the moon rise slowly over its waters, stood on its shores and peered in the distant mist or watched as early morning fishermen glide back to shore from their overnight journeys, or simply listened to the gentle lapping of its waves on the shore, will be drawn to return, over and over, to the lake with many names.
Africa's grand aquarium
Globally renowned for its biodiversity and home to around 1,000 species of fish, more than any other lake in the world, Lake Malawi is a haven for underwater enthusiasts and offers some of the most unique and diverse freshwater diving experiences in the world. Cichlids are the star of Lake Malawi, with around 850 different species of these colourful and curious fish found in the lake's clear waters, many of which are endemic to the lake and can only be found here.
Malawi is known for having some of the best freshwater diving in the world. The diving in Lake Malawi is suitable for both experienced and beginner divers, with a variety of dive sites available, some of the most popular places being Nkhata Bay and Cape Maclear. The visibility in the lake is usually good, and the water temperature is warm, making it a comfortable environment for diving, or snorkelling if you prefer.
Some popular dive sites in Lake Malawi include:
Mumbo Island: This small island is known for its excellent dive sites. The island is surrounded by shallow coral gardens and is home to a variety of colourful fish.
Cathedral: This dive site is located in the southern part of the lake and is known for its large underwater formations that resemble a cathedral. The site is home to a diverse array of fish and is popular for night diving.
Thumbi West Island: This island is located in the northern part of the lake and is known for its clear waters and abundant marine life. The island is surrounded by shallow coral gardens and is a great place for both snorkelling and diving.
What to do
It's not surprising that many of the activities around the lake tend to be water-based. Indeed, the lake offers wonderful diving and snorkelling opportunities, and the warm, clear waters make swimming a pleasure. Other options include sailing, kayaking, fishing, boat trips, paddle boarding and waterskiing, spending time on the beach, or simply relaxing upon the deck of a catamaran as it sails the emerald waters. For those who prefer to stay on dry land, walking and hiking in the mountains, exploring tea estates, bicycling through villages or visiting a local community project, can all be arranged.
Visit Lake Malawi National Park
Established in 1980 and listed as a UNESCO World Heritage site, Lake Malawi National Park is the world's first freshwater national park. Covering about 23,300 acres, the park encompasses the southern end of the lake around Cape Maclear. It's known for its unique freshwater fish diversity and as a sanctuary for diverse wildlife.
Eat some fish
People have been fishing in Lake Malawi for thousands of years and the lake provides local people with a significant portion of their diet. Try the fish. Low-cost barbecue fish restaurants can be found all around the lake or you can try the Sunbird Livingstonia Beach restaurant and grill where local fish is a speciality.
Go sailing
Lake Malawi is an excellent palace to go sailing. Because it is a lake, there are no dangerous currents or swells to worry about. The water is calm, the wind is gentle, and the weather is pleasant year around. Many lodges offer sailing tours or yacht rentals. For the most options, head to Cape Maclear. Check out Danforth Retreat and Yachting or Chembe Eagles Nest for sailing tours.
Have some drinks at a beach bar
Chill out and watch the sunset over a couple of cold cocktails or beers. You can also try out some local Malawi distilled spirits. Cool Runnings a lakeside guesthouse in Senga Bay is a good spot to try.
Go fishing
For millennia, people have fished Lake Malawi. The lake has some excellent fishing, most lodges will offer some fishing experiences or you can rent gear near the lake and try your luck. For the best chance of catching anything, you may want to consider hiring a local guide to show you the best fishing spots. Ulisa Bay Lodge on Likoma Island offer fishing experiences with local fishermen.
Watch the sunset
The sunset over Lake Malawi is one of the most spectacular you'll ever see. Lake Malawi offers a unique sunset spot and Cape Maclear is one of the best places to admire it – the sun turns into a red fireball while the sky changes from orange to pink as the sun sinks lower in the sky and finally dips into the lake.
---
IMPORTANT NOTICE:
If you are reading this article anywhere other than on A Luxury Travel Blog, then the chances are that this content has been stolen without permission.
Please make a note of the web address above and contact A Luxury Travel Blog to advise them of this issue.
Thank you for your help in combatting content theft.
---
Where to stay
There are only a handful of luxury lodges on the lake's secluded beaches and small islands. For relaxed lakeside living, where you can wander straight out of your room and onto the beach, or laze in a hammock with a book, swim in gin-clear water and dine on delicious local fish, the most accessible and popular parts of Lake Malawi are its southern and central regions.
This is where you'll find some great lakeside accommodations, ranging from family-friendly beach resorts like The Makokola Retreat to romantic island lodges like Mumbo Island and Kaya Mawa. Even in these more visited areas, the lake is wonderfully untouched by mass tourism; no crowds, just a stress-free beach holiday in a really special place.
Accommodation in Lake Malawi ranges from beachside resorts to private island getaways – something for all tastes, budgets and trips.
Likoma Island, about halfway up Lake Malawi, lies close to the Mozambican shore. Unlike Mumbo, Likoma is inhabited and has a small town famous for its magnificent cathedral which is, amazingly, about the same size as England's famous Winchester Cathedral. Perfectly positioned on a rocky outcrop between two beautiful beaches, Kaya Mawa has 12 stone-and-thatch chalets that lead straight to the clear waters of the lake. Pure Likoma is a magical island getaway with handcrafted furnishings made from timber salvaged from old wooden fishing boats, and local materials, with some modern touches.
On the southern shore of Lake Malawi is Cape Maclear, possibly the best-known holiday destination on the lake. Forest-covered hills tumble down to turquoise waters, village fishermen paddle past in dugout canoes, and the golden sand is lined with backpackers and beach bars giving Cape Maclear a lively atmosphere. Most of the places of interest around Cape Maclear, including its offshore islands, form part of the Lake Malawi National Park. Thumbi View Lodge offers budget beach-front accommodation in Cape Maclear. Mumbo Island, a 30-minute boat transfer from Cape Maclear (or for the adventurous traveller, a 2-hour paddle by canoe) is a laidback little island where sandy trails meander through dappled forests and secret beaches lie hidden between granite boulders. Nearby Pumulani Lodge is situated on the westside of the Nankumba Peninsula in the South end of Lake Malawi has its rooms built on the side of a hill, giving you spectacular views of the lake.
South of Cape Maclear, the palm-fringed Mangochi Lakeshore is easily accessible from both Lilongwe and Blantyre. Mangochi has the greatest concentration of hotels and lodges on the lake yet the beaches never feel crowded and each hotel has a private stretch of sand dotted with thatched sunshades and welcoming sun beds. The top place to stay on Mangochi Lakeshore is The Makokola Retreat which has thatched rooms in a beautiful garden setting, an enormous swimming pool, a fantastic spa and a 9 hole golf course adjacent to the retreat.
A little bit of history
In a sad chapter of sub-Saharan history, for years thousands of captured slaves were transported across the lake from the trading centres of Karonga, Nkhotakota, and Salima. This was the shortest route to the island of Madagascar, then to Arabia and India.
Lake Malawi was also the scene of Britain's first naval victory of the First World War, when the SS Gwendolen sank the German ship Hermann von Wissmann with a single cannon shot from 2,000 yards. On 16 August 1914 the British gunboat SS Gwendolen, commanded by a Captain Rhoades, heard that World War I had broken out, and received orders to "sink, burn, or destroy" the German Empire's only gunboat on the lake, the Hermann von Wissmann, commanded by a Captain Berndt. The Gwendolen found the Hermann von Wissmann, in German East African territorial waters and disabled her with a single cannon shot – the first naval battle of World War I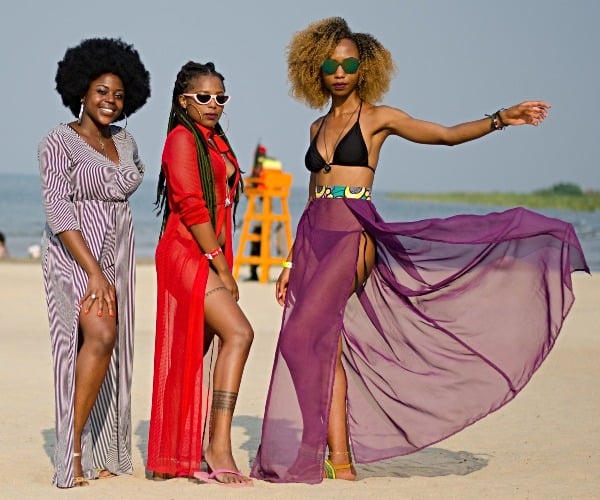 Lake of Stars Festival
The Lake of Stars Festival is an annual three-day international festival held on the shores of Lake Malawi, the third largest lake in Africa. The first festival took place in 2004 and attracts over 4,000 attendees with musical acts drawn mainly from Africa and Europe in an extravaganza of international, regional and local music, drama, dance, and poetry. (There will be no LOS festival in 2023 it's been postponed to 2024).
When to visit
Because the temperatures are always pleasant, Lake Malawi is an excellent place to visit year-round. Though if you had to choose, the best time to visit is probably in the dry season, May – July. The temperatures will be cooler then. The wet season runs from October – March.
Travel inspiration
Malawi based Crafted Africa have been planning and coordinating tours to Malawi & Southern Africa for over 10 years and offer a fantastic 11 day Lake of Stars Explorer itinerary that includes The Makokola Retreat, Mumbo Island, Pumulani Lodge and Blue Zebra Lodge or an 8 day Lake Malawi Holiday exploring the lovely Pure Likoma and the luxurious Kaya Mawa both on Likoma Island.
Lake Malawi is more than just a lake, it's a vibrant ecosystem, a hub of local culture, and an essential part of the region's rich heritage. Whether you're a birder, an angler, a scuba diver, a hiker, a nature lover, or just want to relax, Lake Malawi will enthral you with its mesmerizing beauty. This is one of Africa's best kept travel secrets.