Travel Experiences
Cocoon Collection appoints new resort managers for Maldives resorts – Hotelier Maldives
The Cocoon Collection has announced the appointment of Mohamed Imthiyaz (Inthi) as the new Resort Manager at Cocoon Maldives, and Tuan Thasleem Juhara as the new Resort Manager at You & Me Maldives.
Inthi started his career in 2004 as a Billing and Accounts Clerk at Vilamendhoo Island Resort. In 2005, after witnessing the excitement and opportunities in Food and Beverage department, Inthi was offered the position of Head of Food and Beverage for Hilton Maldives Rangali Island. Since then, he has held various roles in luxury Maldives hotels such as Conrad Maldives, One&Only Reethi Rah Maldives and Huvafen Fushi.
Prior to joining to Cocoon Maldives, Inthi has held the position of Resort Manager at the beautiful adult's only resort, You & Me Maldives for almost 2 years after being promoted from Operations Manager.
"It is our privilege that Inthi has joined Cocoon Maldives and we are excited to witness the contributions that Inthi will bring in his leadership, focused on providing an unforgettable Cocoon experience with the warmth of Maldivian hospitality," an announcement read.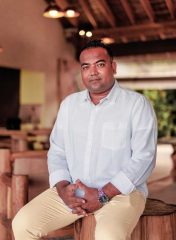 Tuan is a passionate hotelier with more than than 25 years of expertise in the hospitality sector in places like Dubai, Zanzibar, Maldives and Sri Lanka. Tuan began his career as a room-attended trainee at the Taj Samudra in Colombo and worked his way up the corporate ladder to roles in front desk, housekeeping, and operations at upmarket hotel companies.
Tuan's journey with The Cocoon Collection began in 2017 as the Assistant Front Office Manager for Cocoon Maldives, Tuan worked extensively with the company, quickly advancing to the role of Front Office Manager. He served as the Resort Manager of the group's leading property in Zanzibar, Gold Zanzibar, for almost two years prior to joining You & Me Maldives.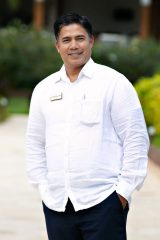 "It is our privilege that Tuan has joined You & Me Maldives with a vision is to create meaningful partnerships and experiences that reflect the unique culture of the Maldives and focusing on providing exceptional services to the guests," the announcement read.
Source link
[gs_pinterest id=1]