UK Travel
5 authentic travel experiences in Bhutan
Bhutan nestled in the Himalayas is a very special place that is a true privilege to visit. The tiny kingdom has long been called the happiest nation on Earth and is known for its monasteries and unique landscapes. The wonders that await include life-altering hikes, treks, rafting routes, and cultural activities, and a welcoming population who offer butter tea and spicy food upon entering their homes. Here we list best authentic travel experiences for your next adventure to the little kingdom.
See an archery tournament
Archery is the national sport in Bhutan and it's practiced obsessively in every corner of the tiny Himalayan kingdom. Among the many traditions that define Bhutanese culture, archery holds a special place. The National Archery Tournament is the most prestigious archery event in Bhutan. Teams from different districts compete against each other, showcasing their skills and aiming for victory. The tournament is a grand celebration of Bhutanese culture, accompanied by vibrant traditional attire, music, dance, and joyful festivities. You must try your hand at archery; available at various places across the cities of Paro and Thimphu.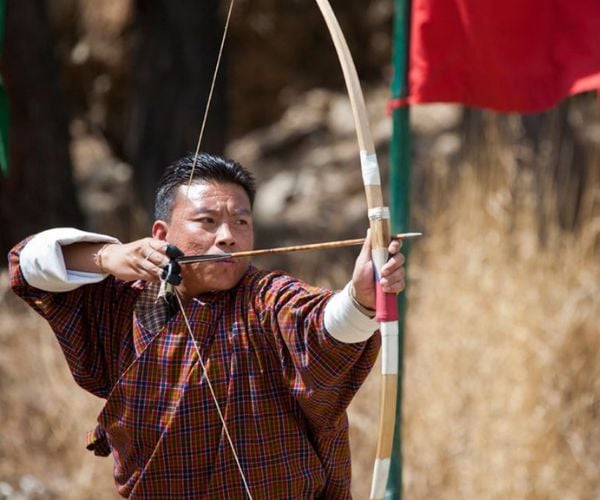 Take part in Gross National Happiness Session
Bhutan has long measured development progress by its citizens' happiness rather than their wealth. Take part in an exclusive tour experience which allows you to interact with different natives from all walks of life and learn about Bhutan's goal of Gross National Happiness. You may visit schools and monastic institutions, which will give you an insight into Bhutanese culture. The main goal of this experience would be for you to understand what happiness is and enables you to ask yourself what makes you happy.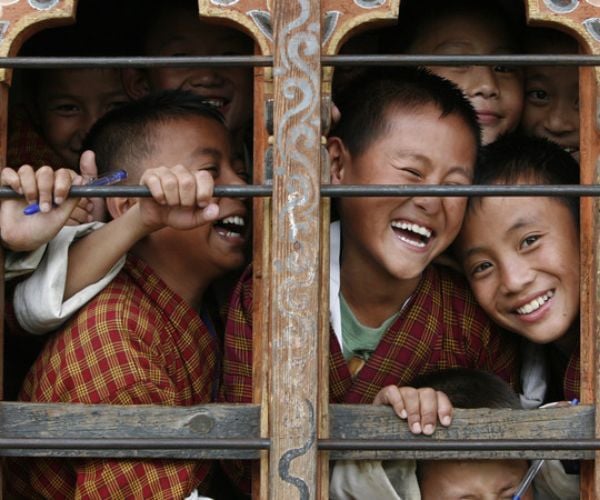 Feast on Ema Datshi (chilli and cheese)
As a country where the vast majority of its inhabitants live at altitude, Bhutan's cuisine has developed out of the limitations of such an environment. With farming being difficult heavy influence is placed upon meat and cheese as well as the centre piece of Bhutanese food – the chilli. Ema Datshi is Bhutan's national dish and a must-try when visiting the country. It is a spicy stew made with chillies and cheese, usually served with rice. The cheese used in the dish is a locally made cottage cheese known as 'datshi,' which gives the dish its distinctive flavour. This curry is served with red rice.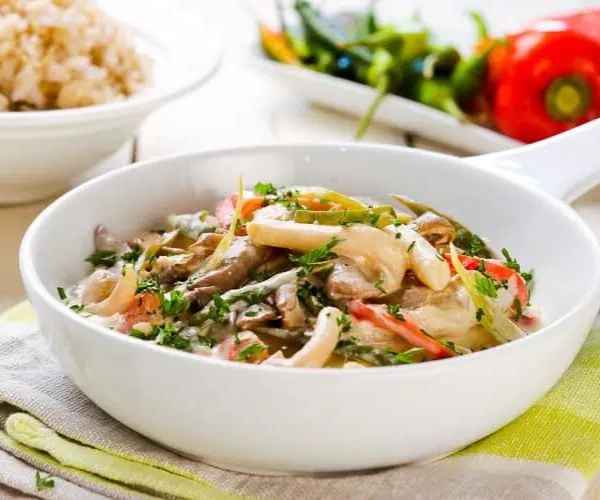 Farmhouse homestay
The homestay program is designed by the Kingdom to offer an alternative source of livelihood for farmers to minimize urban migration and distribute tourism-related income more equitably between urban and rural areas. Experience the local Bhutanese village life while staying in traditional farm houses. You will have the chance to prepare Bhutanese meals, drink local wine, relax in hot stone bath, dine with local family and enjoy gardening.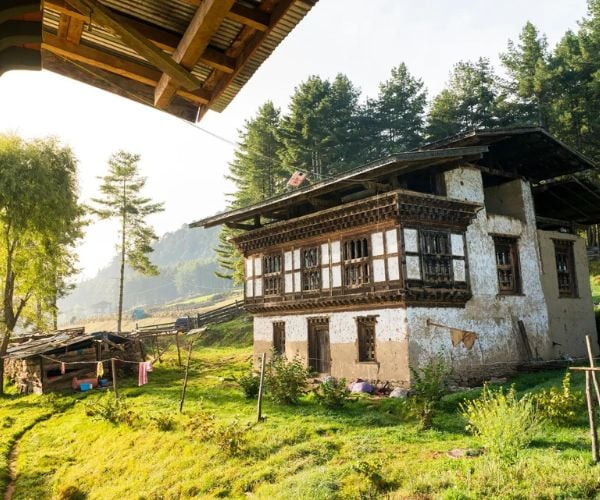 ---
IMPORTANT NOTICE:
If you are reading this article anywhere other than on A Luxury Travel Blog, then the chances are that this content has been stolen without permission.
Please make a note of the web address above and contact A Luxury Travel Blog to advise them of this issue.
Thank you for your help in combatting content theft.
---
Relax in a hot stone bath
The hot stone bath has been an important part of Bhutanese family life and a cornerstone of traditional medicine for centuries. Soak in a traditional bath that uses local river stones heated to red hot temperatures that are dropped into the bath water with some medicinal herbs, where they crack and sizzle, releasing minerals. This stone bath has great therapeutic effects on muscle and joint pain as well as arthritis. Follow it up with a gentle relaxing massage.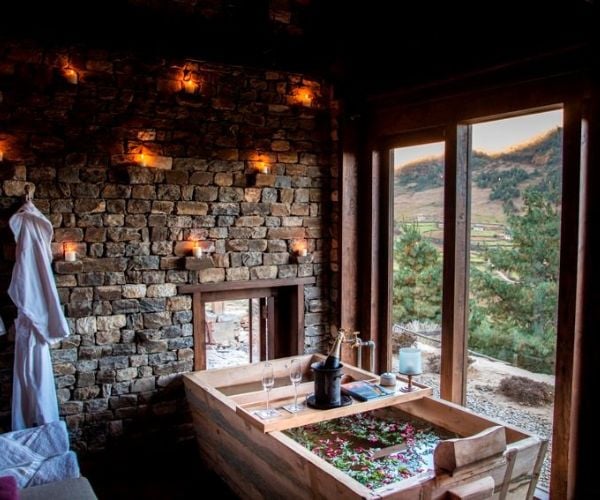 Parinita Salaria is Co-Founder of Indus Bound. Indus Bound is an award-winning, specialist boutique travel company offering bespoke, luxury private India tours and tailor-made India holidays.
If you would like to be a guest blogger on A Luxury Travel Blog in order to raise your profile, please contact us.