Some posts on this site contain affiliate links. If you book or buy something through these links, I earn a small commission (at no extra cost to you). Take a look at my privacy policy for more information.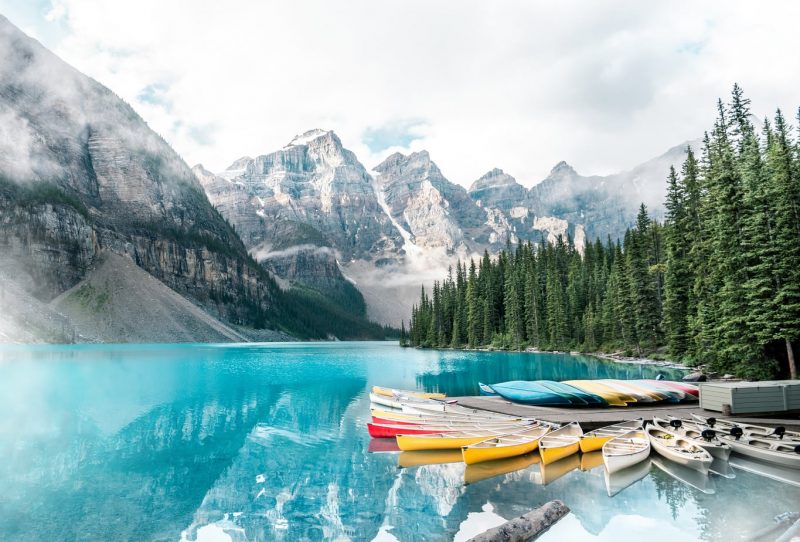 Here's a round-up of the most amazing places to visit in Alberta – to help you plan your Canada travel wishlist. 
Twenty minutes in and I was still juddering down a dirt track in the middle of nowhere, my tyres spraying gravel as I crawled as cautiously as I could over another hill. Heart in mouth, every muscle poised ready to leap onto the brake. But as I crested the ridge and another wonderful landscape spread before me, joy replaced the anxiety and I fell – for perhaps the hundredth time that week – in love with Alberta all over again. 
Alberta feels like adventure personified! The province has everything you could want from a trip to Canada. The Rockies – snow-capped and always splendid – stretching prairies,  dramatic Badlands… the geographic diversity of the province is just staggering. 
Over three visits to the Princess Province, I've explored many incredible Alberta destinations. There are the obvious – the famous national parks and cosmopolitan Calgary – but what I love about this province goes far beyond the mainstream. It's the diversity, the richness of the differing landscapes.
Getting off the beaten path is easy in a province with so much to offer – and so much space! So as well as the more popular "top five", I've rounded up a whole bunch of less-visited spots and hidden gems for you to add to your Canada travel wish-list. 
This guide to the best places to visit in Alberta was sponsored by Explore Canada as part of their #ForGlowingHearts campaign. But, as always, all words and opinions are my own. 
"Off the Beaten Path" Alberta Destinations
Edmonton
Edmonton is the capital of Alberta, but it's all too often overlooked by tourists. Which is a shame, because the city is really fun – and it's the perfect place to while away a couple of days before hitting the national parks!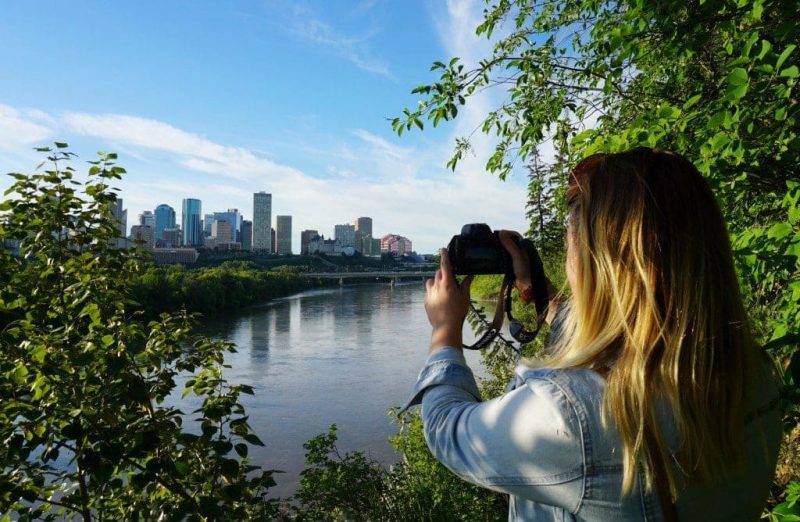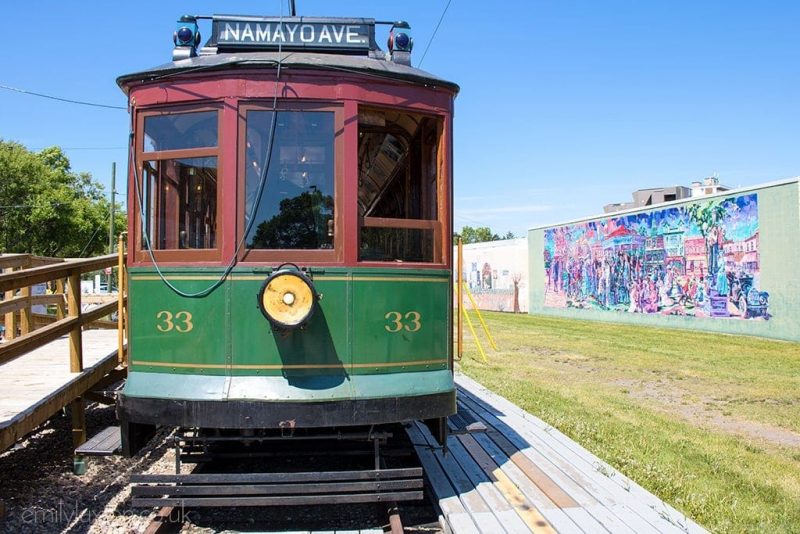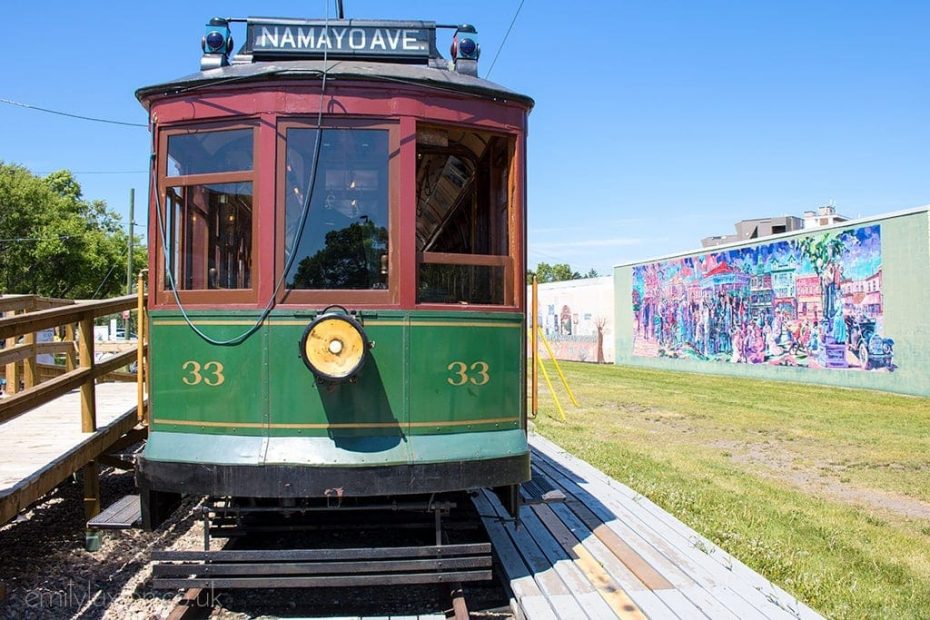 I spent nearly a whole week there a couple of years ago and had a blast. Edmonton is a really cool, contemporary city with loads to keep visitors busy. Quirky neighbourhoods, segway tours along the river, an awesome food scene… even a rollercoaster inside a shopping mall! There's so much to see and do, so check out my guide to Edmonton to find out more. 
Elk Island National Park
Banff and Jasper aren't the only national parks in Alberta. Just outside of Edmonton you'll find Elk Island National Park, a  194km² area of prairies, meadows, aspen forests, and lakes. It's much less visited than the more famous parks, but offers the perfect little countryside escape. Camping or glamping in such a serene setting is a great way to explore a very different side of Alberta.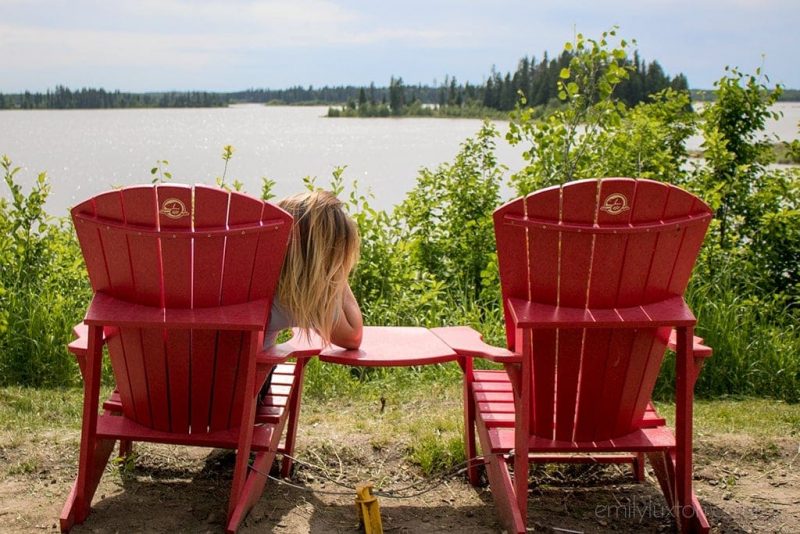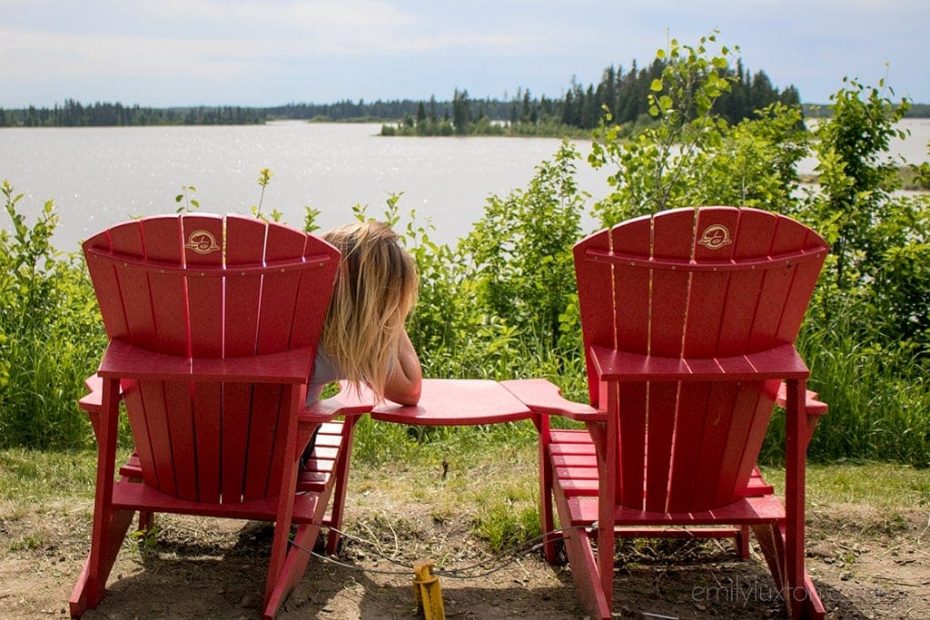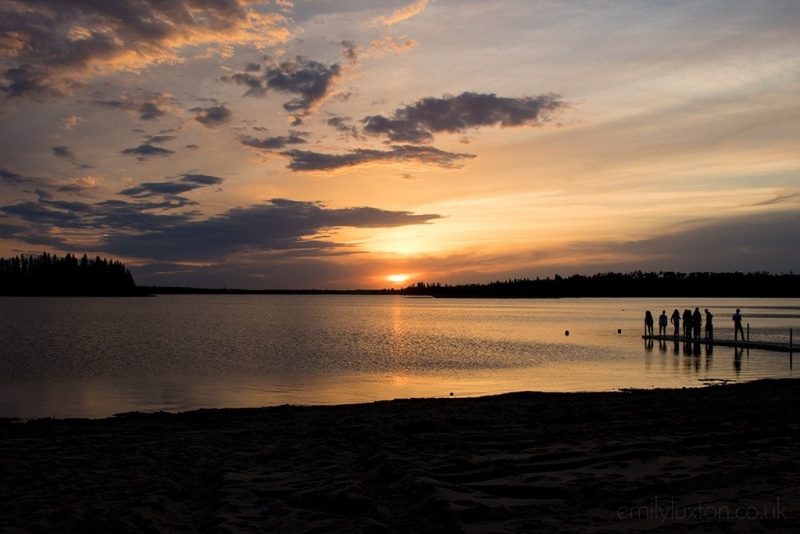 Despite the name, the park isn't actually an island at all. There are also far fewer elk than there are bison. In fact, the park has been working on some really important conservation efforts, which are vital as the species was almost driven to extinction by European settlers in the late 1800s. Be it bison, elk – or even wolves – you're sure to see plenty of wildlife on a trip to Elk Island. 
Head Smashed in Buffalo Jump
Speaking of bison, there's no better place to learn about Canada's long and complicated history with these magnificent creatures than Head-Smashed-In Buffalo Jump.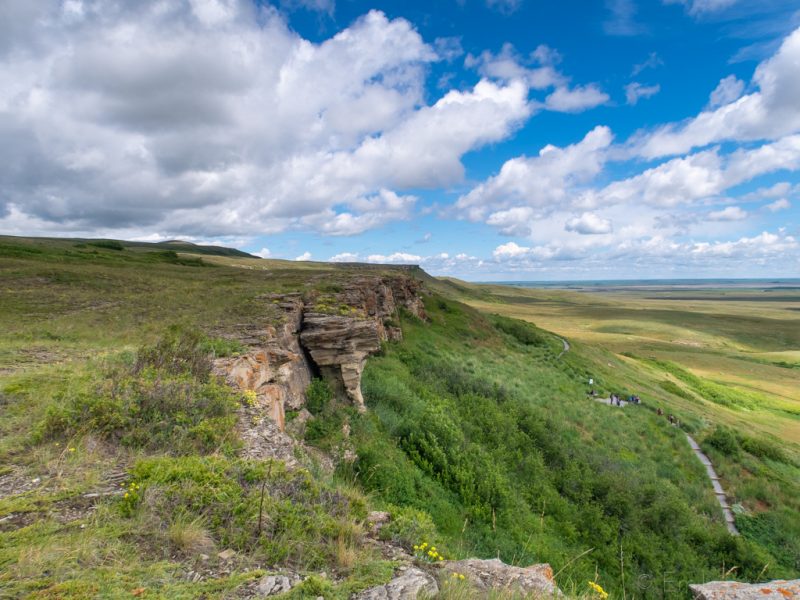 Before the Europeans came and almost wiped them out, North America was home to some 30 million bison (aka buffalo). For the indigenous Blackfoot people, these bison herds were vital to everyday life and survival. In Alberta there were several "Buffalo Jumps", clifftop sites where the Blackfoot once held enormous mass hunts.
They'd rile the buffalo up into a stampede and run the whole herd off the edge of a cliff, before harvesting every part of the creature. The annual Jumps would see the tribe through the harsh winter, and despite their magnitude, they didn't have any effect on the species numbers. 
The Interpretive Centre offers the chance to learn more about the hunts, the history of the buffalo in Canada, and the culture of the Blackfoot people. It's a really interesting site and a must-see destination in Alberta. 
RELATED POST: Discovering the Blackfoot Culture at Head Smashed in Buffalo Jump
Writing-on-Stone Provincial Park
If you want to learn more about the Blackfoot people, head to Writing-on-Stone Provincial Park. Overlooked by the brooding Sweetgrass Mountains in neighbouring Montana, the park takes its name from the petroglyphs that litter the wide valley. 
Literal writing – and drawing – on stone can be found all over the valley, left behind by the Blackfoot people over thousands of years.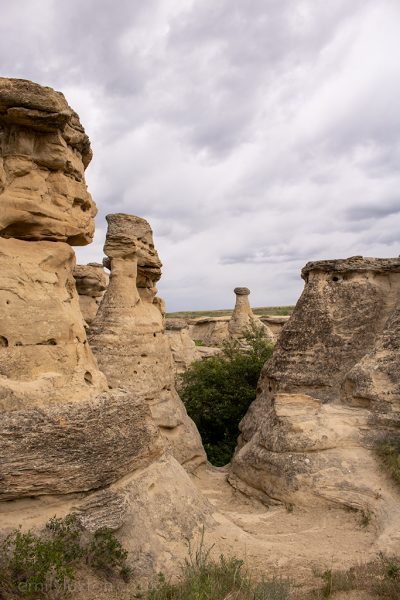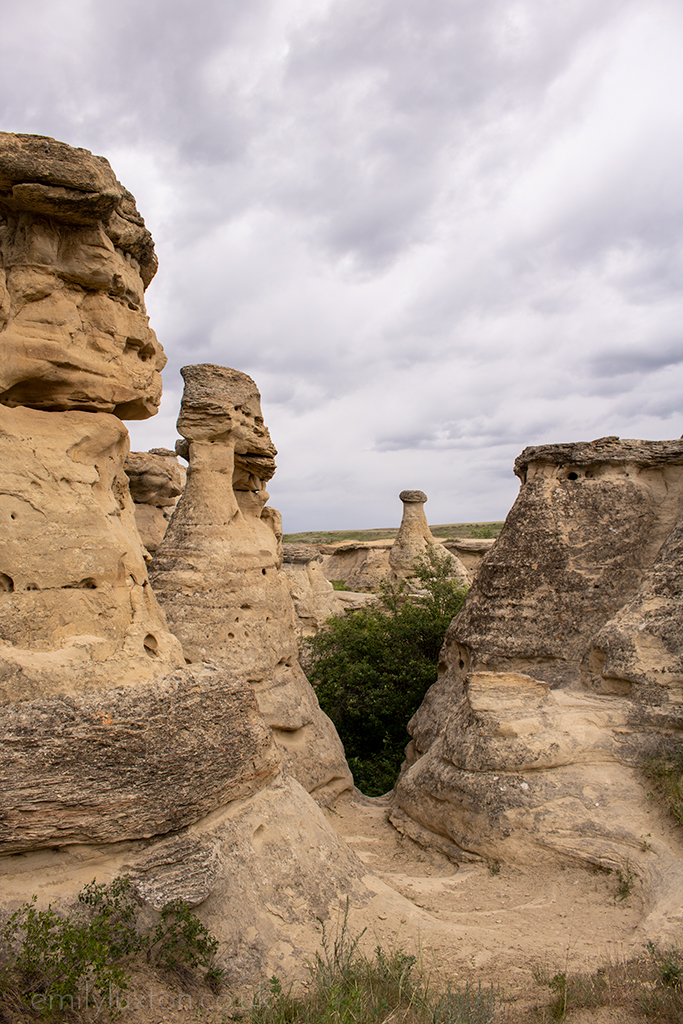 Dinosaur Provincial Park
Delving even further back into Canada's history now, Dinosaur Provincial Park is perhaps one of the lesser-known places to visit in Alberta. The park is in the heart of the Badlands, an impressive landscape of winding rocky gullies, twisted hoodoos, and layered sandstone rock.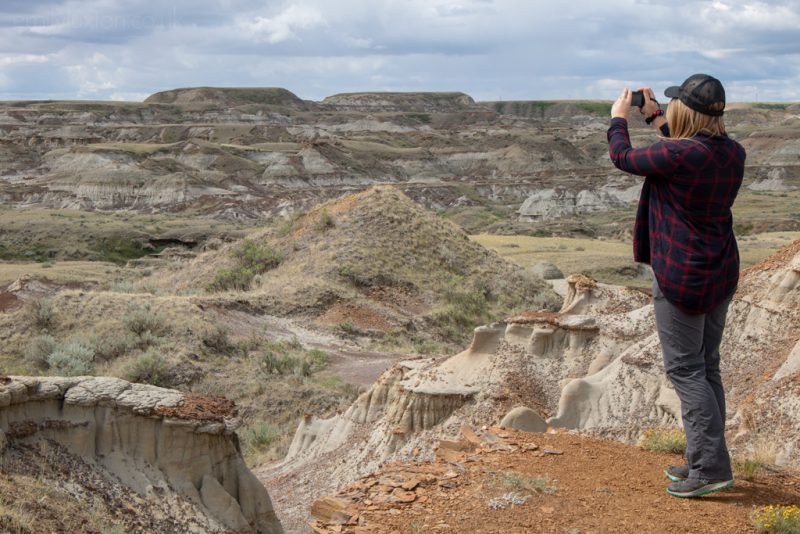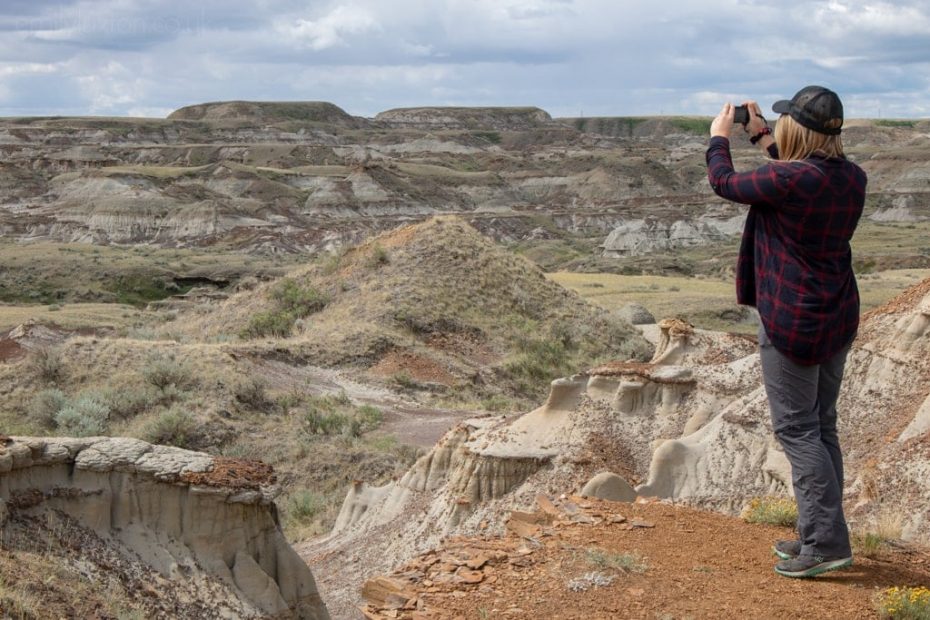 This is Dinosaur Country: Alberta's Badlands were once home to about 35 species of dinosaurs, and the 73 km² provincial park is one of the richest fossil sites in the world. Visitors can take a guided hike or bus tour to explore the dramatic landscape, spotting fossils and dinosaur bones on the ground. 
Drumheller
In another part of the Badlands, the small town of Drumheller is home to the world's largest dinosaur. A 26m high model of a t-rex towers over the visitor centre carpark, giving visitors a unique welcome.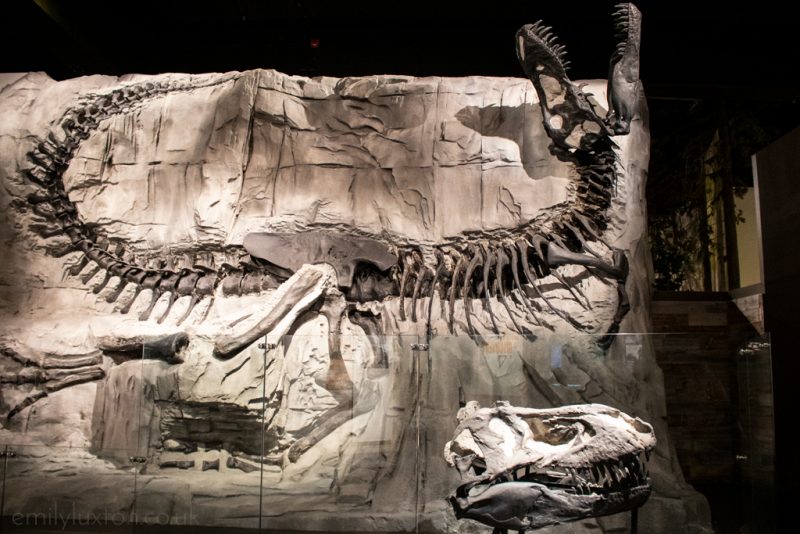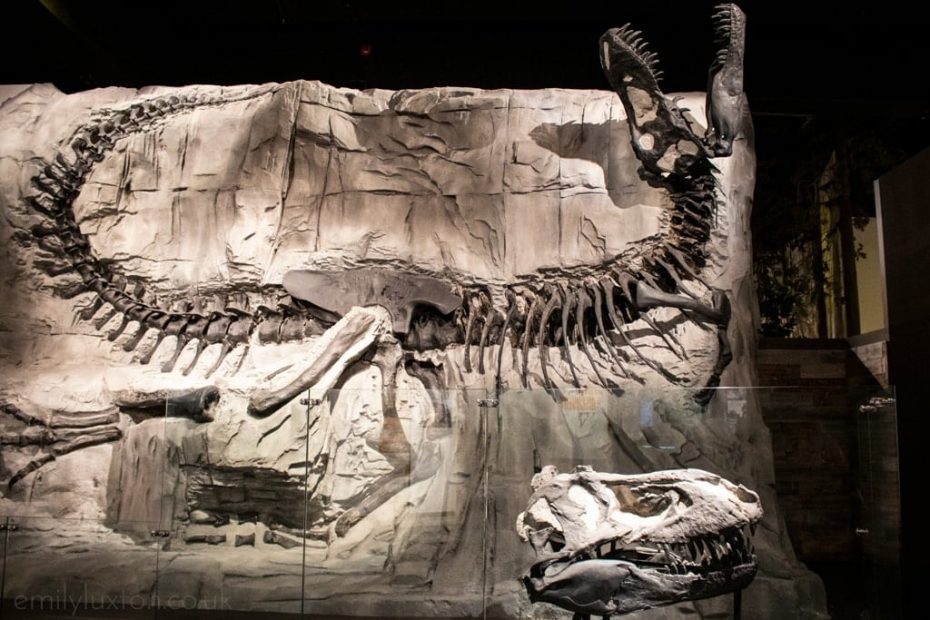 Just outside town is the Royal Tyrell Museum of Palaeontology. Even if you only have a passing interest in dinosaurs, the collection of fossils here is amazing. And with hiking trails setting off from the museum's doorstep, you can get out into the spectacular scenery easily. 
FIND OUT MORE: Watch my Alberta Badlands Road Trip video to find out more about these incredible dino-themed Alberta destinations. 
Fort Whoop-Up
Just outside the city of Lethbridge, Fort Whoop-Up is a carefully-reconstructed replica of a 19th-century trading fort. Officially a fur trading post, the fort was also part of the illegal whisky trade. This is a brilliantly hands-on look at Alberta's more recent history, showcasing what frontier life was like for early settlers.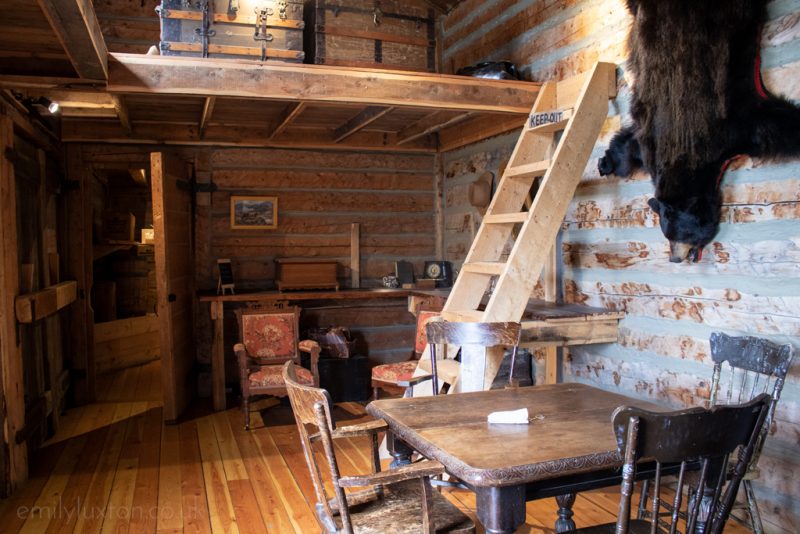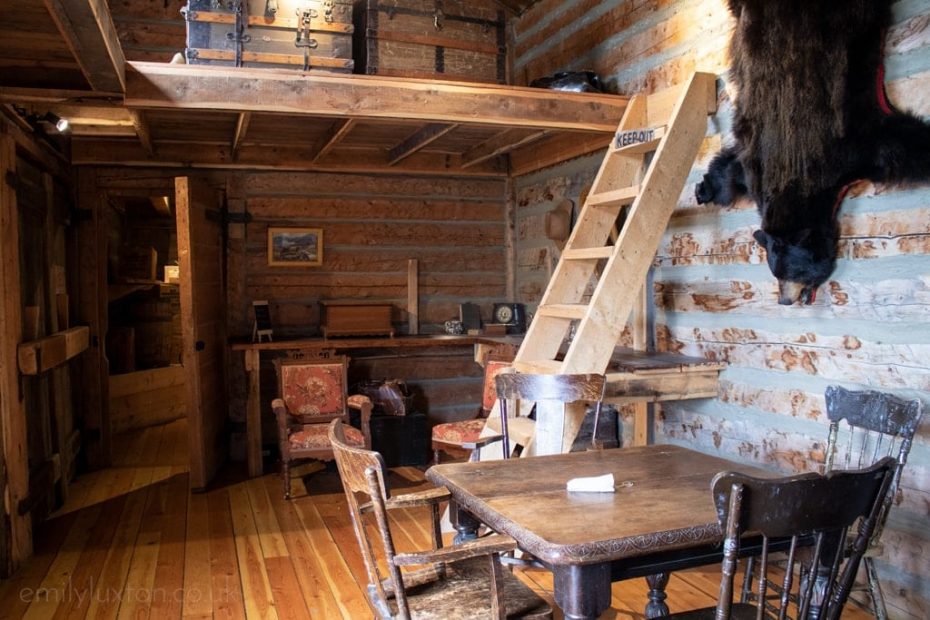 Waterton Lakes National Park
Last but not least on this list of off the beaten path places to visit in Alberta is Waterton Lakes National Park. This was probably my personal favourite discovery in the province. Tucked away in a quiet corner of southwestern Alberta, right on the border with the USA, Waterton Lakes feels like Banff and Jasper's beautiful baby sister.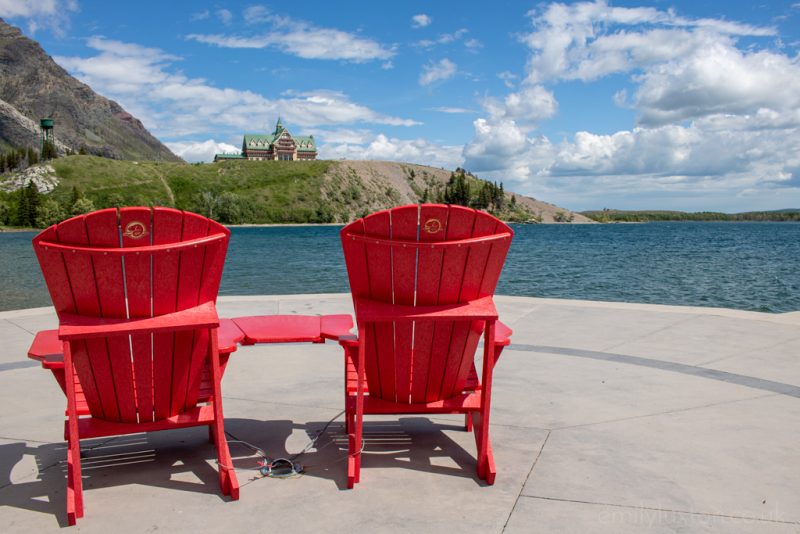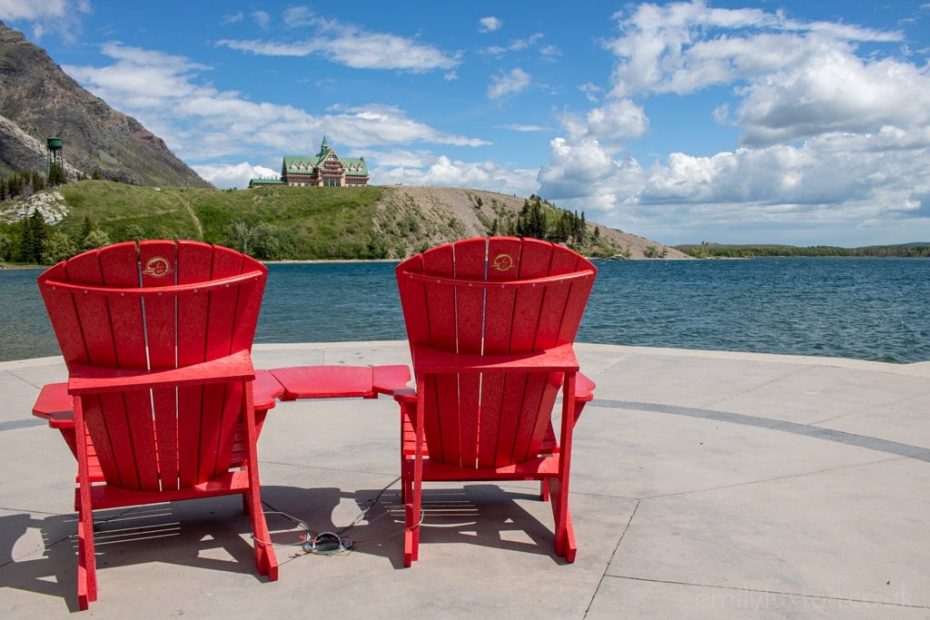 Although a lot smaller than its more famous cousins, the park also feels more secluded. Only locals seem to know about it, and Waterton is very much "off the beaten path" when compared to the better-known national parks. But the Rockies are the same, the stunning landscapes are the same, and the vividly blue glacial lakes are the same, too. 
The lack of crowds also means there's more chance of spotting wildlife. Deer just wander through the town streets, and I had to brake for a wolf crossing the road as I was driving in! On a boat tour of Upper Waterton Lake we saw a mother and baby moose. I even saw a black bear as I was hiking the Bertha Lake trail! 
This small, cosy national park is perfect for family holidays to Canada – especially if your kids are wildlife fans!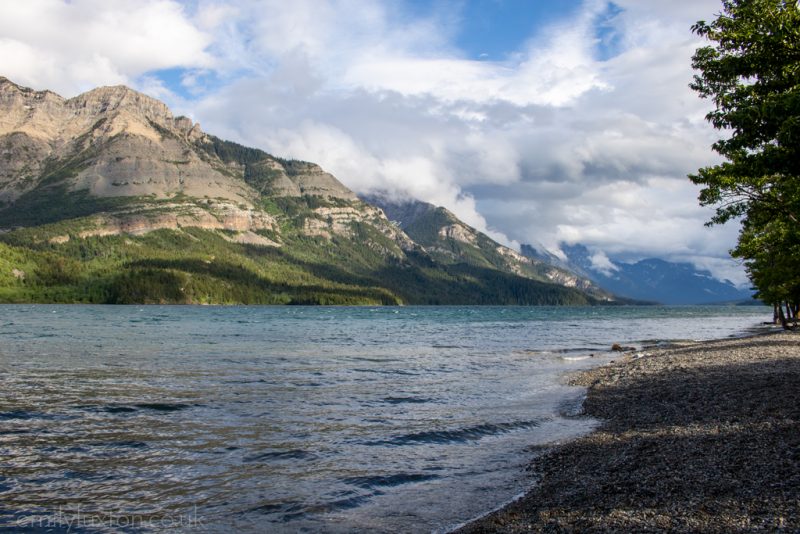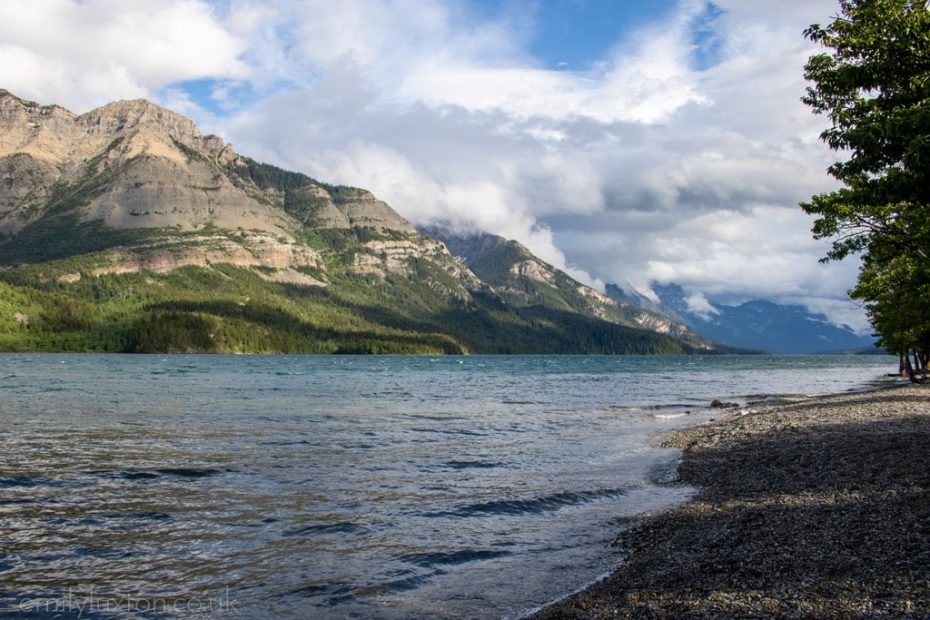 Top 4 Places to Visit in Alberta
1. Banff National Park
Banff is one of the two most famous National Parks in Alberta. This is where a LOT of visitors to the province are headed – and it's easy to see why. Glittering glacial lakes, dense evergreen forests, snowcapped mountains… Banff feels like mother nature at her very best.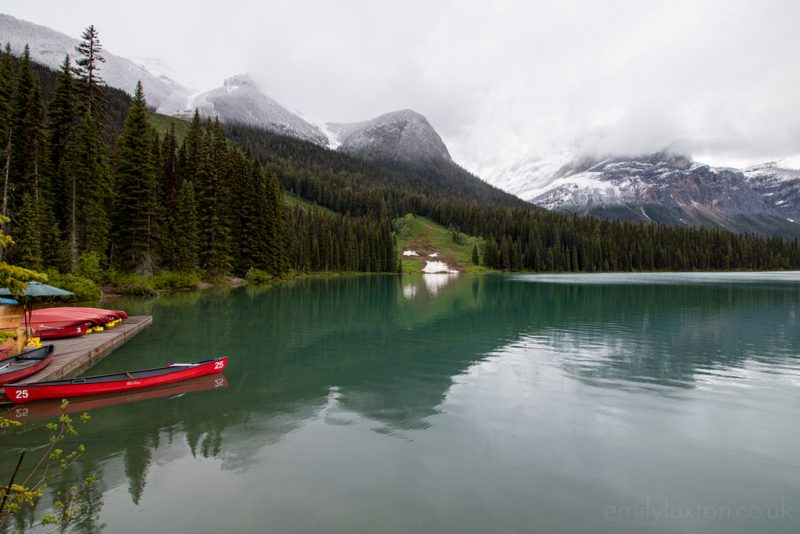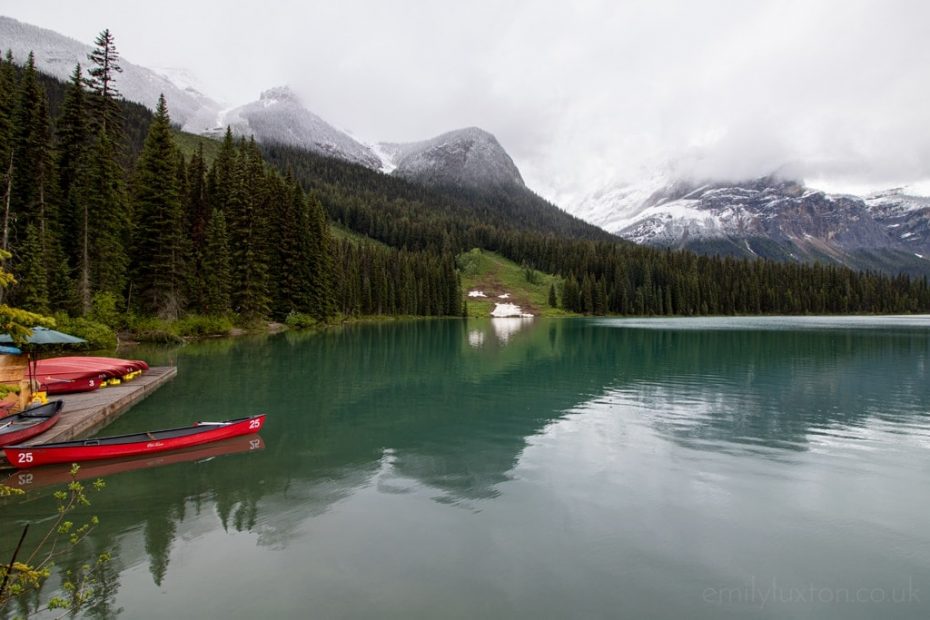 The park covers 6,641 km² along the eastern slopes of the famous Rocky Mountains. In winter, tourists flock to the mountain resorts for skiing and snowboarding in the Rockies, while summertime tempts with sunny weather and spectacular weather.
But during spring and autumn, there's still plenty to attract visitors, and this is also a more "off the beaten path" time to visit as you'll share the park with far fewer tourists. In both shoulder seasons, you can enjoy rich wildlife, epic hiking trails, and mind-blowingly pretty spots. These are some of the best times of year to visit hotspots like Lake Louise!
2. Jasper National Park
Another of the most popular places to visit in Alberta is Jasper National Park. At 11,000 km², it's the largest National Park in the Rockies, and covers some truly stunning sights. Think dramatic canyons, thundering waterfalls, and epic glaciers.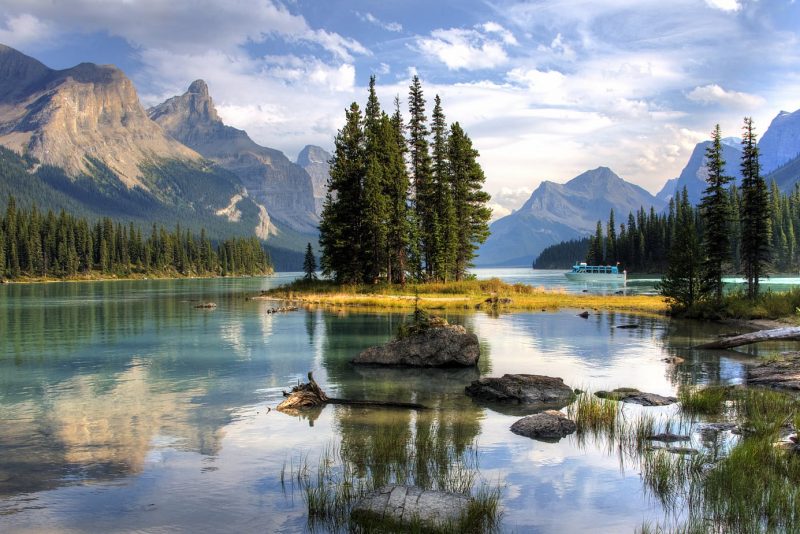 Like Banff, Jasper is particularly popular during summer and the winter ski season. But all year round there are so many amazing adventures to have. Again, spring and autumn tend to be much quieter and offer plenty in the way of adventure. From glacier hiking, to canoeing and kayaking on the stunning lakes, to climbing and canyoning. No matter what your limits, adventure and incredible scenery await in Jasper National Park. 
3. Icefields Parkway
Connecting the town of Jasper with Banff's Lake Louise, Highway 93 North is better known as the Icefields Parkway. This is easily one of the most scenic driving routes in the world, and almost definitely the most spectacular road I've ever seen!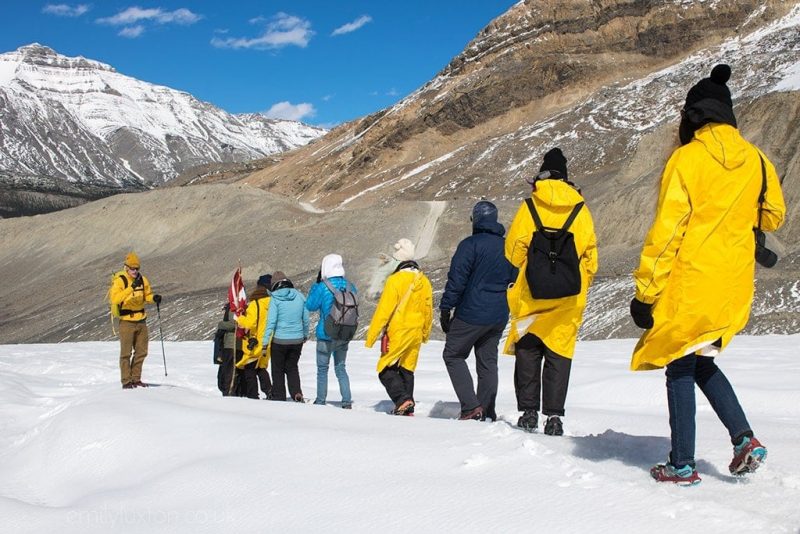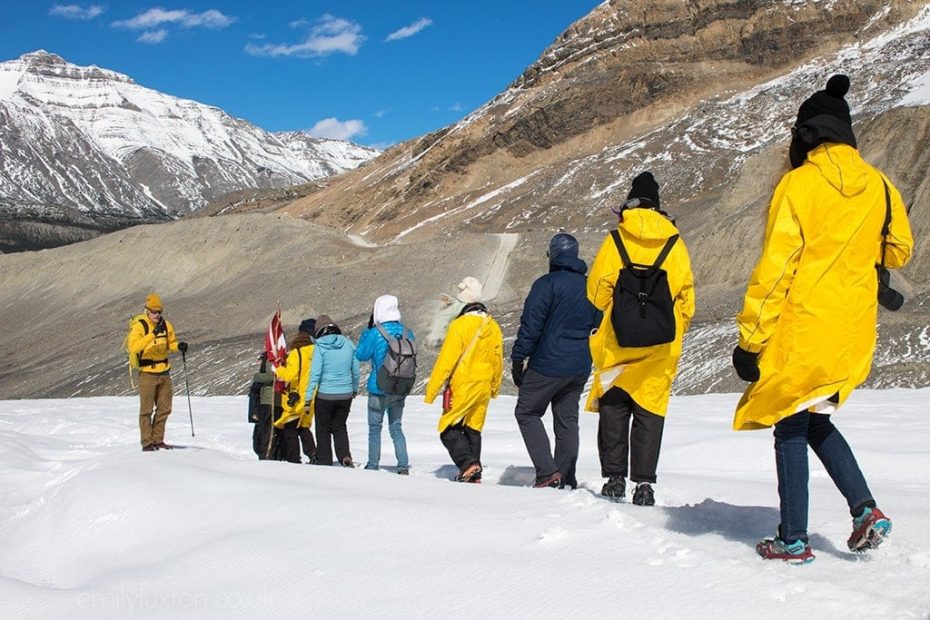 The road passes the Columbia Icefield, where you can stop to view the Athabasca Glacier. The Glacier Sky Walk offers unbeatable views of the icefield from on high, but you can also get up close and personal with a hike on the glacier itself. It's a fairly tough hike so you need a guide and proper equipment. 
Another unmissable stop along the Icefields Parkway is the viewing point above Peyto Lake. Head up to Bow Summit for a view of the wolf-shaped lake, which is so vividly blue it almost looks unnatural!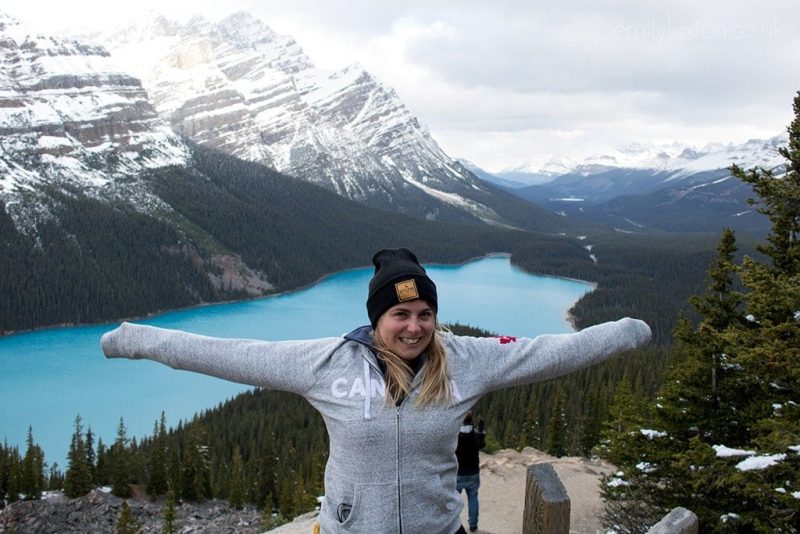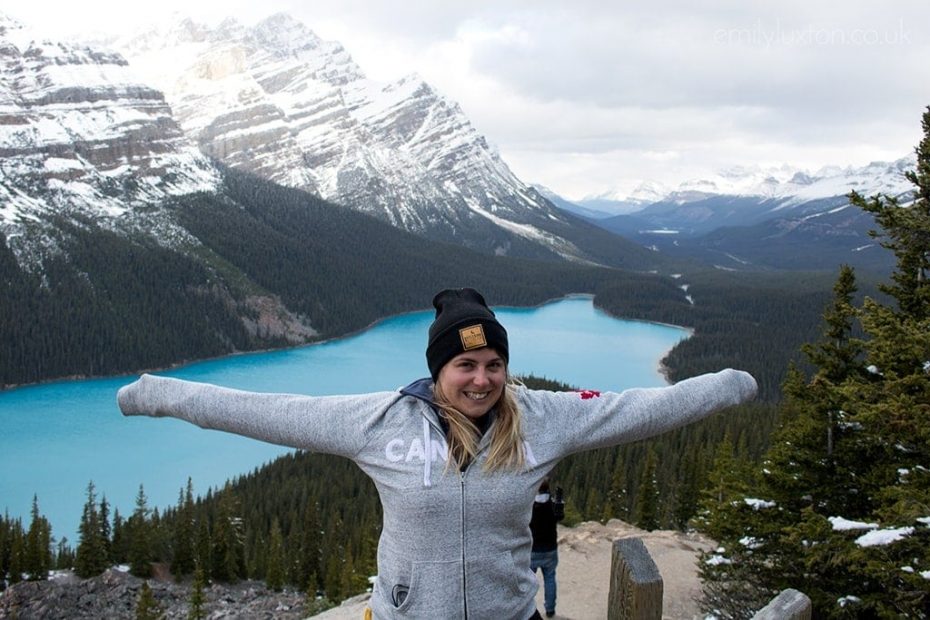 4. Calgary
Calgary is the largest city in Alberta and it's often the first port of call for visitors who fly into the International Airport there. It's known for the famous Calgary Stampede, but there's a whole lot more to the city than cowboy culture. Although it's a pretty well-visited destination in Alberta, there's plenty to discover in Calgary and it's easy to have a more "off the beaten path" experience there.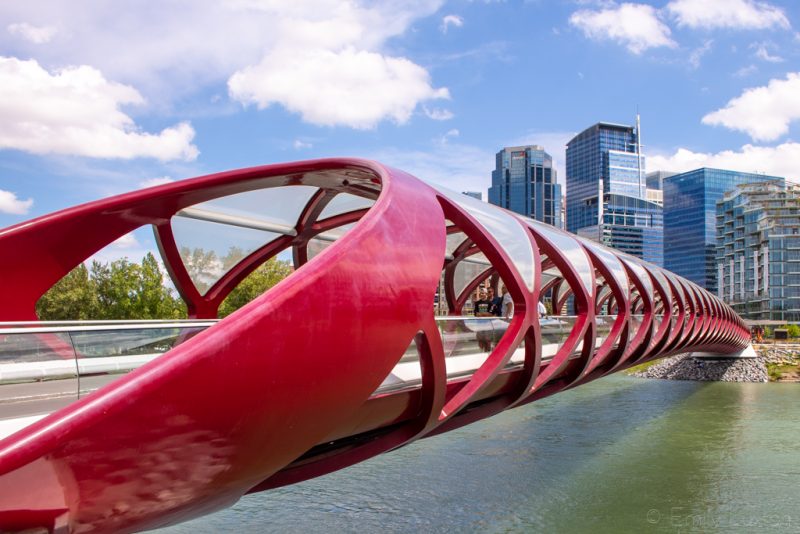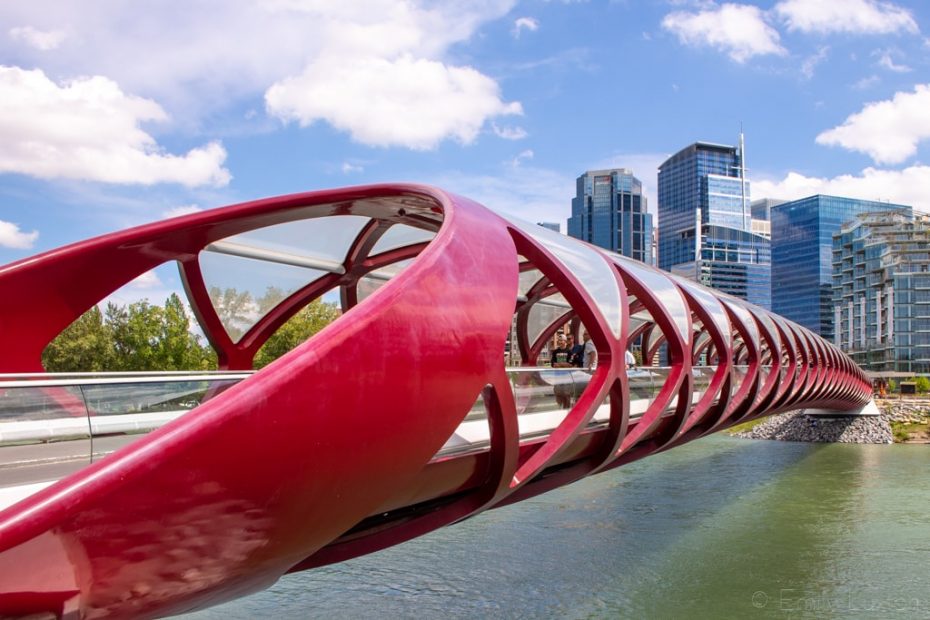 Trendy little neighbourhoods, colourful street art, award-winning contemporary architecture, artisanal breweries, amazing food, and loads of leafy outdoor areas… and that's just for starters! Check out my round-up of 14 Fun Things to do in Calgary to help fill a few days in the city. 
How to Get to Alberta
Getting to Alberta from the UK is so easy! There are non-stop flights from London to both Calgary (9hr 15min) and Edmonton (8hr 40min). 
Once there, I recommend renting a car to explore the province at your leisure. There's so much to see so having your own car is really handy. If you're unsure about driving abroad, Alberta is a great place to try it – read all about my own experiences here! 
Top tip: be sure to apply for and purchase an official Canadian Government ETA before you book your tickets. There are loads of sites offering various versions of it, but all you need is the official government one which costs $7.50. Anyone charging more than this is not the official site! Find out more at www.canada.gc.ca/immigration.
Pin this Post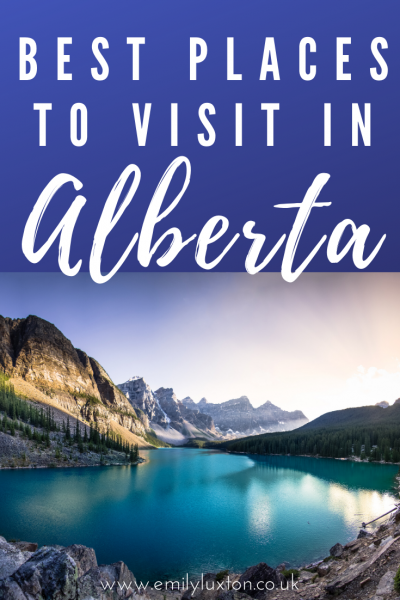 Source link
[gs_pinterest id=1]