UK Travel
Uncharted luxe: 8 rising destinations redefining luxury travel
By Efrat Sagi-Ofir on Jul 29, 2023 in Africa, Antarctic, Asia, Bhutan, Europe, Middle East, Namibia, Oceania, Oman, Papua New Guinea, Polar Regions, Portugal, Regions, Rwanda, Sri Lanka, Western Europe, Worldwide
In the ever-changing landscape of luxury travel, there's a growing curiosity to explore beyond the usual hotspots. As travellers seek more unique and exclusive experiences, emerging destinations are stepping into the limelight. These hidden gems promise a perfect blend of luxury and authenticity, captivating the hearts of explorers worldwide.
So, where are these up-and-coming destinations?
Let's embark on a journey to discover some of the most exciting and lesser-travelled havens that redefine the meaning of luxury travel and create unforgettable memories for those with a taste for the extraordinary.
Bhutan
Nestled in the Himalayas, Bhutan is a land of stunning natural beauty and rich cultural heritage. But what sets this country apart is its commitment to sustainable tourism. Here, luxury travellers can enjoy a truly immersive experience that connects them with both nature and culture.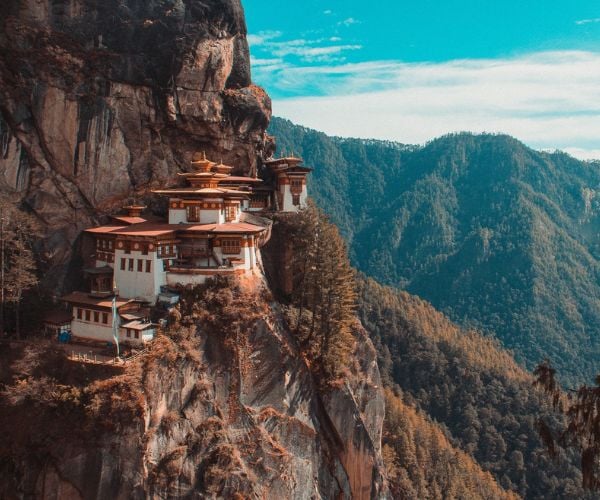 Luxury resorts in Bhutan are carefully designed to blend in with the surroundings, providing a tranquil haven for relaxation and rejuvenation. But Bhutan is more than just a place to relax. It's also a place to explore ancient monasteries, hike through pristine forests, and learn about Bhutan's rich history and traditions.
In Bhutan, luxury takes on a deeper meaning. It's not just about lavish comforts, but about an immersive experience that nourishes the soul. So, if you're looking for a luxury travel destination that will leave you feeling enriched and inspired, Bhutan is the perfect place for you.
The Azores, Portugal
The Azores archipelago is a hidden gem in the Atlantic Ocean, offering luxury travellers a unique and unforgettable experience. This remote paradise is home to stunning volcanic landscapes, breathtaking crater lakes, and a thriving marine world.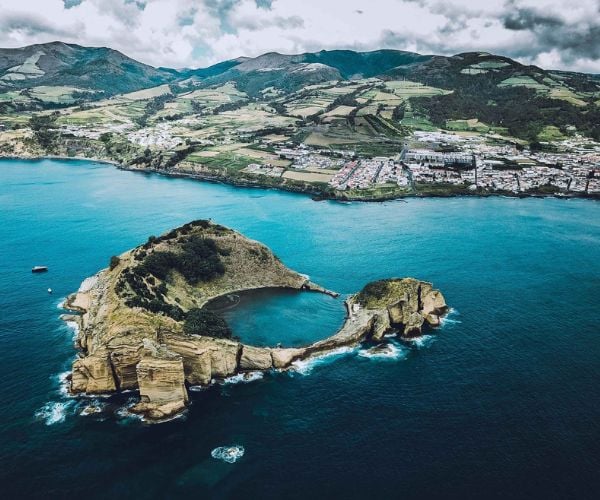 The Azores is perfectly suited for those seeking tranquility and a chance to rediscover nature's wonders. The islands boast a collection of luxury eco-lodges and boutique hotels, where you can immerse yourself in the pure beauty of nature.
Embrace the serenity of this unspoiled environment and reconnect with what truly matters. The Azores promises an unparalleled experience, a hidden treasure awaiting those who seek a distinct and authentic escape from the ordinary.
Rwanda
Rwanda is a country that has undergone a remarkable transformation in recent years. Today it's a thriving tourist destination, offering stunning natural beauty, thriving wildlife, and a commitment to conservation.
One of the most popular activities in Rwanda is gorilla trekking in Volcanoes National Park. This is an unforgettable experience that allows you to encounter these amazing creatures in their natural habitat. After your gorilla trek, you can relax in one of Rwanda's luxurious lodges, which offer stunning views of the surrounding volcanoes.
What truly sets Rwanda apart is its commitment to conservation and sustainable tourism. This means that your luxury adventure in Rwanda will have a positive impact on the local community and the environment. Knowing that your journey is helping to protect this incredible ecosystem makes your experience in Rwanda all the more meaningful and rewarding.
Papua New Guinea
Papua New Guinea is a luxury traveller's dream. This remote destination offers stunning natural beauty, ancient traditions, and vibrant cultures. Luxury travellers can experience the best of both worlds in Papua New Guinea, from exploring the unspoiled wilderness to immersing themselves in the local culture.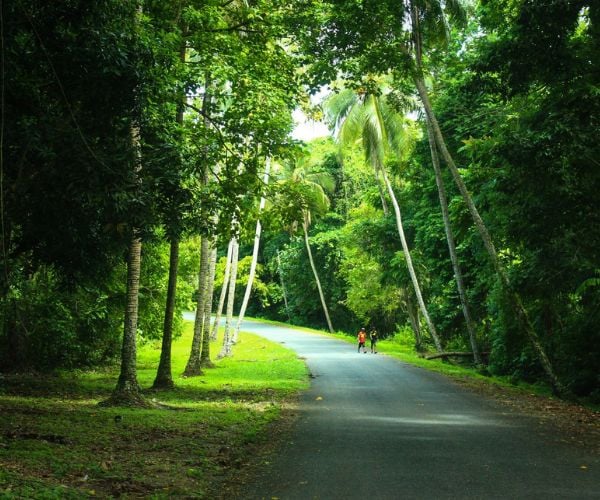 Whether you are interested in hiking through lush rainforests, diving among colourful coral reefs, or visiting remote villages, Papua New Guinea has something to offer everyone. And with its variety of luxurious accommodations, you can rest assured that you will be comfortable and well-catered to during your stay.
Namibia
Namibia is a luxury traveller's paradise. This country is home to stunning natural beauty, diverse landscapes, and exceptional experiences. From the otherworldly red dunes of Sossusvlei to the vast salt pans of Etosha, Namibia has countless natural wonders to explore.
Luxury lodges and camps offer an array of activities, from hot air balloon rides over the desert to private wildlife safaris. In Namibia, you can experience the majesty of Africa's most remarkable creatures in an exclusive and unspoiled setting.
---
IMPORTANT NOTICE:
If you are reading this article anywhere other than on A Luxury Travel Blog, then the chances are that this content has been stolen without permission.
Please make a note of the web address above and contact A Luxury Travel Blog to advise them of this issue.
Thank you for your help in combatting content theft.
---
Namibia is a true paradise for those seeking solitude and raw splendour. Every moment in this country is a celebration of nature's beauty. If you are looking for a luxury travel destination that is both beautiful and unique, Namibia is the perfect place for you.
Oman
Oman is a Middle Eastern country with a fascinating blend of history and culture. It is a land of ancient forts, towering mountains, and pristine beaches. But what sets Oman apart from other luxury travel destinations is its warm and welcoming hospitality.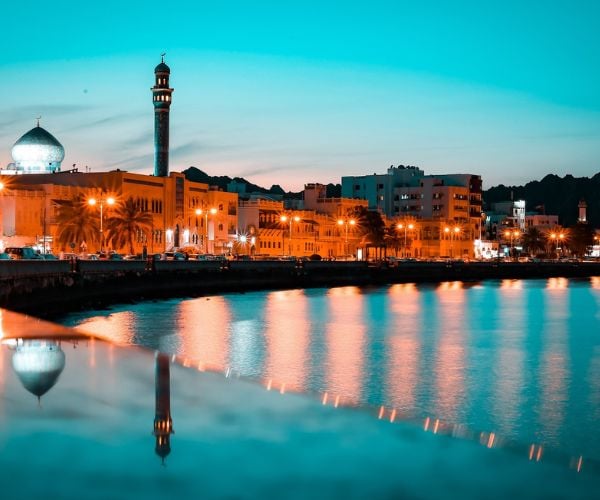 From luxurious desert camps to lavish beachfront resorts, Oman offers a variety of accommodations to suit every taste. And with its wide range of activities, from hiking and biking to dune bashing and camel riding, there is something for everyone in Oman.
But what really makes Oman special is its people. The Omani people are known for their warm hospitality and their love of life. They are always willing to go the extra mile to make sure that their guests are comfortable and have a memorable experience.
If you are looking for a luxury travel destination with a difference, Oman is the perfect place for you. It is a country where you can experience the best of both worlds: stunning natural beauty and warm, genuine hospitality.
Sri Lanka
Sri Lanka is a teardrop-shaped island that is rapidly becoming a favourite among luxury travellers. This country is home to captivating landscapes, ancient temples, and unspoiled beaches.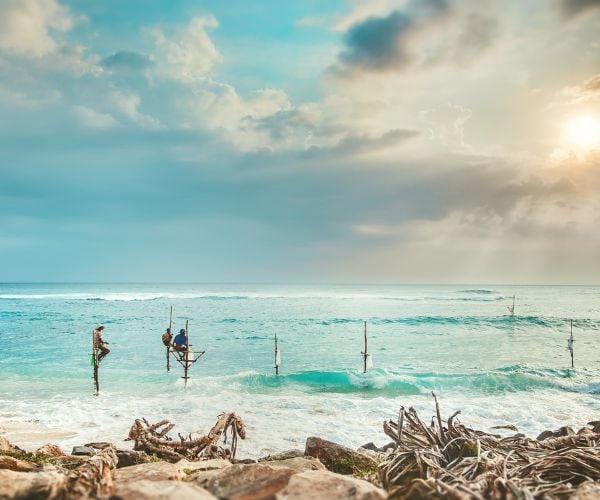 The coastline and lush jungles now boast a collection of luxury boutique hotels and resorts, catering to those who crave both relaxation and cultural immersion. Whether you seek the tranquility of pristine beaches or wish to delve into the rich history of ancient temples, Sri Lanka offers an inviting haven to experience the best of both worlds.
Wander through lush jungles, bask in the warm tropical sun, and let the legendary Sri Lankan hospitality embrace you. Your luxury escape in Sri Lanka will be an unforgettable adventure that lingers in your heart.
Antarctica
Antarctica is a land of unparalleled beauty and raw grandeur. It is a place where you can experience the true essence of luxury, surrounded by vast icebergs, curious wildlife, and seasoned guides.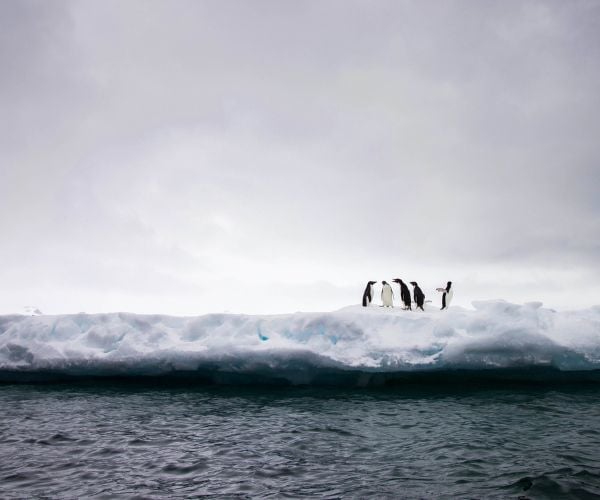 Private tours on luxurious expedition cruises offer an exclusive and awe-inspiring journey to the frozen ends of the Earth. You will be immersed in the beauty of this remote wilderness, and you will have the opportunity to create memories that will stay with you forever.
As the desire for fresh and unique experiences grows among luxury travellers, Antarctica is a destination that is sure to capture the imagination. If you are looking for an extraordinary adventure, look no further than this icy wonderland.
Efrat Sagi-Ofir is CRO & Founder of Air Doctor. Air Doctor is a startup that connects travelers to a global network of 20,000 local medical doctors through an easy-to-use app, to receive appropriate medical care from anywhere in the world.
If you would like to be a guest blogger on A Luxury Travel Blog in order to raise your profile, please contact us.