UK Travel
13 of the Best Cities in the UK for Nightlife
Some posts on this site contain affiliate links. If you book or buy something through these links, I earn a small commission (at no extra cost to you). Take a look at my privacy policy for more information.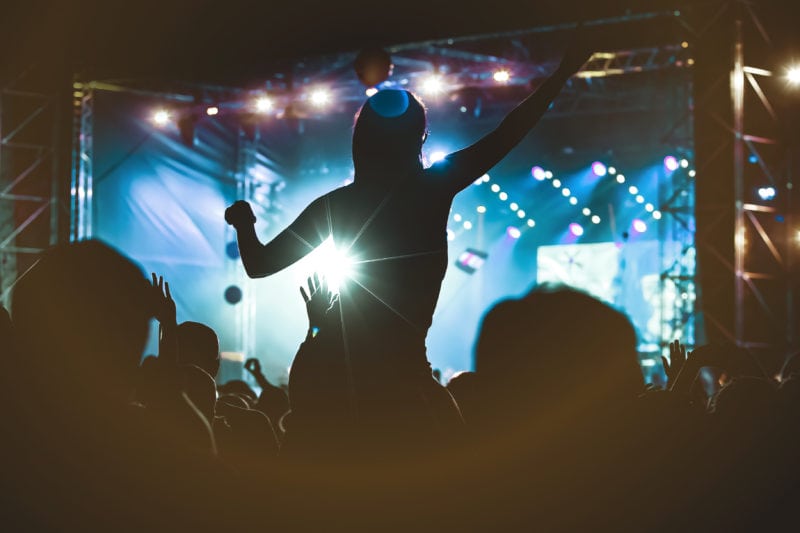 Looking for a party? Here's your guide to the very best cities for nightlife in the UK!
Britain is well known for its vibrant and varied nightlife scene – especially around the major cities.
While smaller towns might have just a handful of bars – and villages just a pub or two – the UK's cities almost always have a TON of fun things to do after dark.
Student cities such as Manchester, Leeds, and Edinburgh are particularly well-known for nightlife. These cities often have a diverse range of nighttime venues, affordable prices, and lots of fun events. Cities that get a lot of art students, such as Sheffield and Brighton, often have eclectic offerings and alternative vibes.
I'm not just talking about partying, though. These cities are also great for live music, comedy, restaurants, theatre, art, and more. Delve into local culture, catch a show, take a night tour with a local guide, or discover your new favourite band at a grassroots music venue.
Whether you're looking for a chilled-out night sipping beers at the pub (or cocktails in a swanky bar), or you fancy an all-night rager at a nightclub, these are some of the UK's best cities for nightlife. Enjoy…
13 Best Cities in the UK for Nightlife
Although numbered, this list of the best nightlife cities in the UK is in no particular order and isn't ranked. They all have something great to offer so it wouldn't be fair to rank them! Which is your favourite British party city?
In a hurry? There's a map and a short version of the list at the bottom of this page! Use the contents menu above to skip ahead.
1. London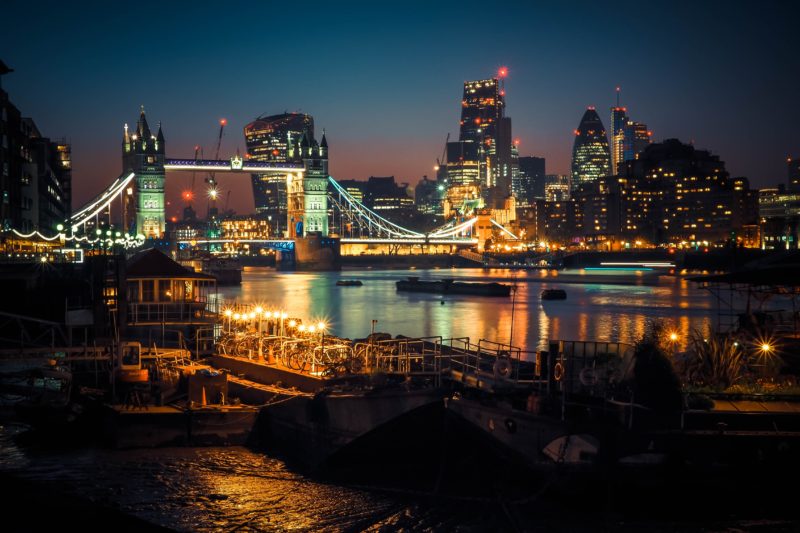 As the capital and the largest city in the UK, it shouldn't come as a surprise that London is well known for its incredibly diverse nightlife scene.
There's well and truly something for everyone in London! From some of the UK's most famous nightclubs to cosy pubs and everything in between. There are cocktail bars, grungy dive bars, rooftop bars, theatres, musicals, retro discos, beer gardens, speakeasies, warehouse clubs, and more live music venues than anywhere else in the UK!
Head to the West End for theatres and musicals, Shoreditch and Soho for clubbing, or Brixton, Dalston and Camden for live music. For beer lovers, there's the famous Beer Mile in Bermondsey! In East London, you can take a Jack the Ripper walking tour or explore the street art and Indian restaurants along Brick Lane.
There's also a thriving LGBTQ+ nightlife scene throughout the capital, with its main hub based around Soho's Old Compton Street. Here's a fab guide to London's different nightlife areas for more info – or check out this Central London Bar Crawl (from £20) for an intro to the city's nightlife with a local guide.
Famous clubs in London: Ministry of Sound, Fabric, Heaven, Printworks, Electric Brixton, Egg.
Insider's Tip: Londoner local Donna from Hues of Delahaye says "You can't beat Shoreditch, a vibrant neighbourhood known for its eclectic mix of bars, clubs, live music venues, and street art. Be sure to visit Nightjar, a prohibition-style speakeasy bar set in a subterranean space near Old Street with inventive cocktails and swinging jazz music."
2. Manchester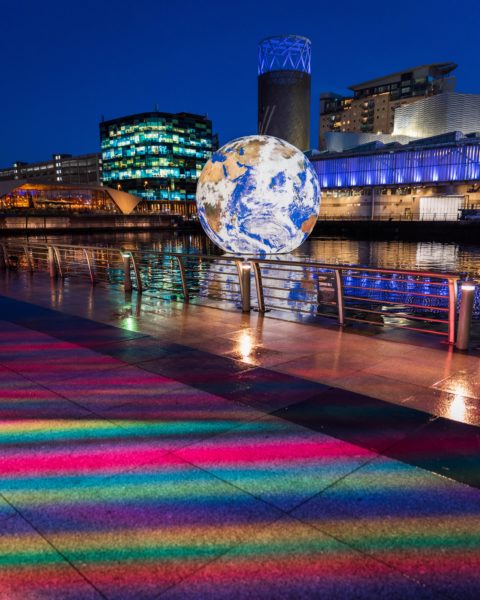 With five universities, Manchester is home to one of the largest student populations in the UK. And since students and partying often go hand in hand, it's no surprise that Manchester has one of the best nightlife scenes in the UK.
This musical city produced some of Britain's most famous bands – including Oasis, The Smiths, and Take That. Live music is everywhere! There are venues across the city, ranging from huge arenas to coffee shop open-mics. Some of the most famous venues are Band on the Wall, YES, and Night & Day Cafe.
Manchester is also famous as the home of the Warehouse Project: a venue that hosts a seasonal series of club nights, hosting some of the world's best DJs in a variety of genres.
The best areas for nightlife are the Northern Quarter and Deansgate – both have a great range of bars and clubs. Head to the Gay Village around Canal Street for Manchester's LGBTQ+ scene, or Spinningfields for high-end bars and restaurants. In Deansgate Locks, you'll find cool bars and a comedy club tucked into railway arches beside the canal.
Insider's Tip: Pauline from Manchester Pocket Guide says "My personal favourites in the Northern Quarter are the jazz bar Matt & Phred's (great live music) and the speakeasy Behind Closed Doors. Deansgate offers more 'party vibes' – places such as Albert's Schloss and Manahatta are always a hit."
3. Newcastle upon Tyne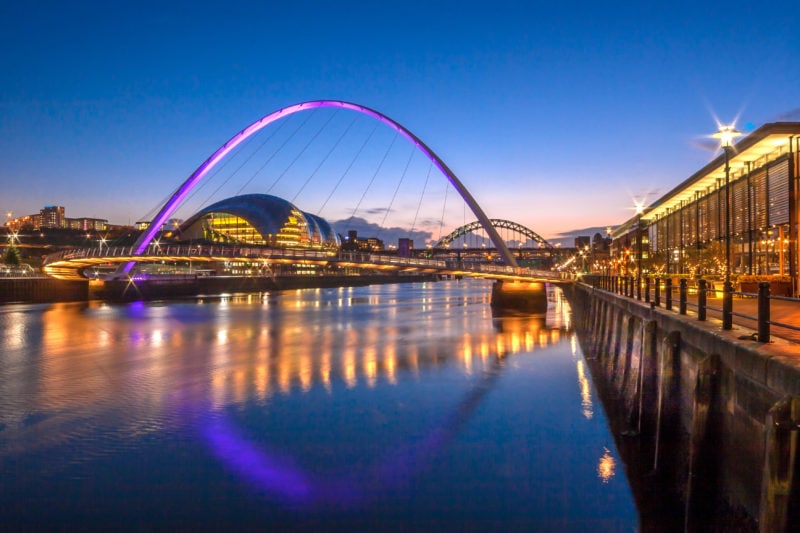 Consistently ranked as one of the best cities in the UK for nightlife and partying, Newcastle Upon Tyne is northeast England's party capital!
This is the city that brought us the reality TV show Georgie Shore! No surprises, then, that it's a particularly bit hit with stag and hen dos. But if that kind of night out isn't your vibe, don't be put off. There's SO much more to Newcastle: from craft breweries and distilleries to swanky cocktail bars.
Bigg Market, Quayside, and the famous Diamond Strip are the main party areas, with everything from Wetherspoons to high-end clubs. Diamond Strip is home to two of Newcastle's biggest clubs: Tup Tup Palace and Digital.
Grey Street has lots of chic bars, Dean Street is lined with microbreweries, and Osborne Road is great for a pub crawl. The Gay Village – also called the "Pink Triangle" – is found between the Central Station and the Utilita Arena.
Speaking of the Utility Area, this 11,000-capacity venue is a great place for huge live music gigs – but there are plenty of more intimate venues around the city, such as The Cluny and The Cumberland Arms in Ouseburn.
Insider's Tip: Local blogger Catrina from 24 Hours Layover says "A great area in Newcastle with happy hours aplenty is Osborne Road in Jesmond. Located close to Newcastle University's campus, there's always a young, vibrant crowd here in the many lively bars and clubs, particularly in Soho Jesmond – my favourite spot!"
4. Liverpool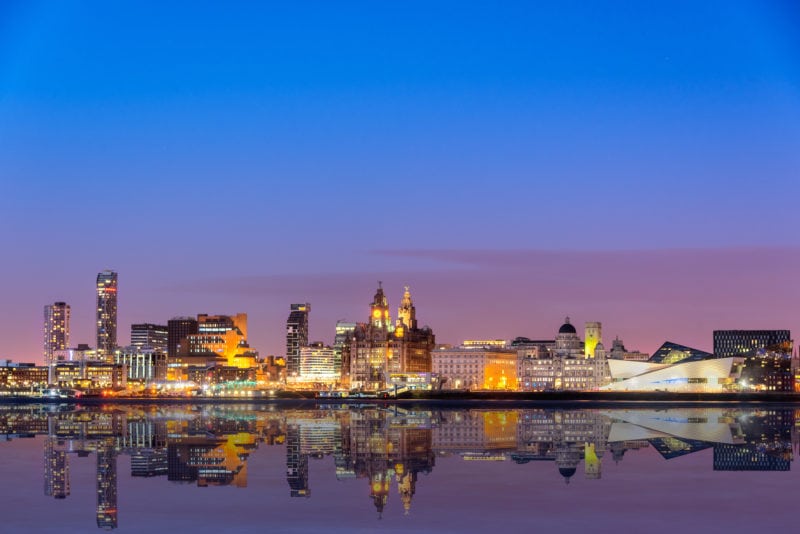 Hometown of the Beatles, Liverpool is another British city famous for its musical heritage. Although it's a big city, Liverpool's centre is fairly compact which means there's a diverse range of nightlife all within easy reach.
Mathew Street and the surrounding Cavern Quarter is one of the most iconic areas for nightlife in Liverpool. It's named for the Cavern Pub, the so-called birthplace of the Beatles. This area still hosts a number of great live music venues, as well as quirky clubs and popular chain bars.
Head to the Baltic Quarter for cool vibes, quirky venues, microbreweries and street food pop-ups. The Rainbow Quarter around Stanley Street is where you can find some amazing LGBTQ+ clubs and drag acts.
For boho vibes and cocktail bars try the Ropewalks area and Seel Street. Finally, there's the Docklands just north of the centre. This developed waterside area is bursting with killer clubs housed in converted warehouses.
Insider's Tip: Local blogger Helen says "If you're looking for a hidden gem, one of my favourite bars is The Oracle on Duke Street. Whilst you sip on delicious cocktails, you'll be entertained by world-class magicians." Check her fab guide for more things to do in Liverpool.
5. Glasgow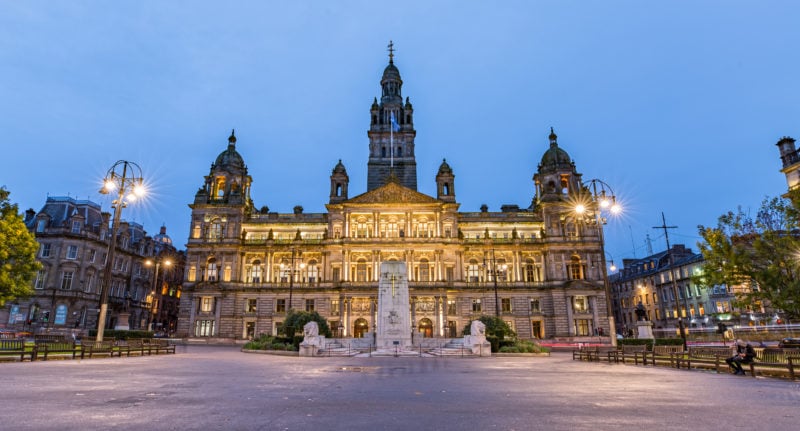 Glasgow is known for its friendly, welcoming vibes. In fact, it was recently voted the friendliest city in the world! Those friendly vibes have a hand in making Glasgow one of the most fun nights out in Scotland.
There are a few places that really come alive at night, especially around the West End and Merchant City areas. Don't miss the cobbled street of Ashton Lane, which is covered with twinkling fairy lights and lined with bars and restaurants – perfect for a bar crawl.
Kick off your night out with a visit to one of Glasgow's whisky distilleries. Clydeside Distillery offers tours and tastings – click here to check prices.
Insider Tip: Glasgow local Gemma says "One of the best areas for nightlife in Glasgow is Bath Street, known for its selection of quirky bars and nightclubs. My favourite place for food and drink is The Butterfly and the Pig where you can enjoy live music and a great atmosphere throughout the week." Check Gemma's guide to the best things to do in Glasgow in winter.
6. Cardiff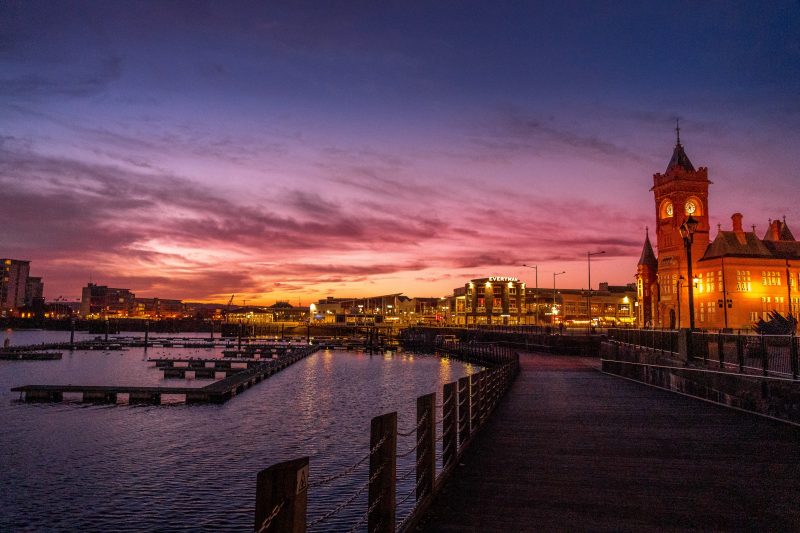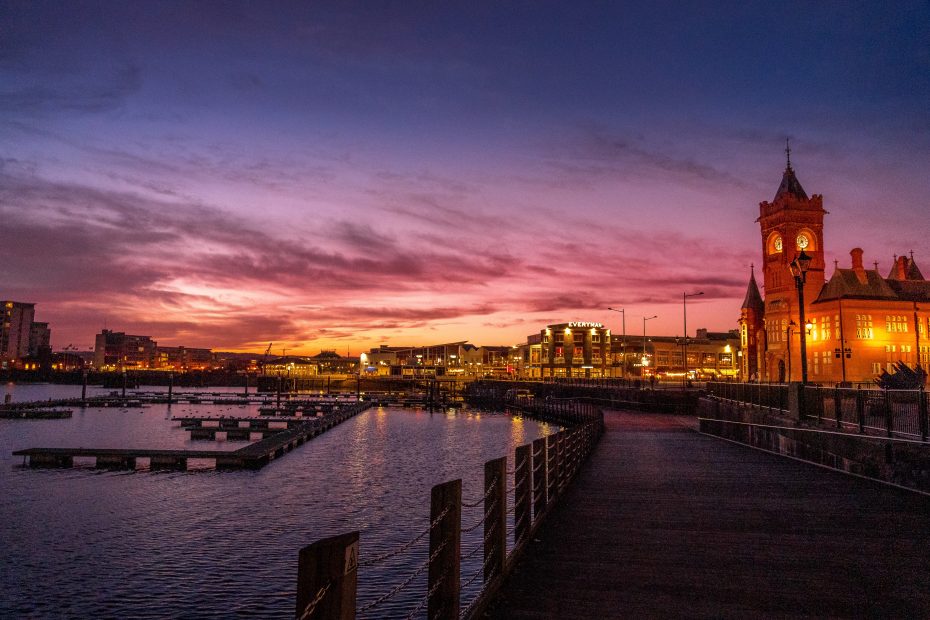 Cardiff is well known as a great place for a night out. The Welsh capital is compact, cultural, and brilliantly friendly – full of bars, clubs, and entertainment venues.
You'll find most of the nightlife concentrated around the city centre, particularly St. Mary Street and Mill Lane. But there's also the lively waterfront development of Cardiff Bay, home to a plethora of bars and restaurants.
Cardiff Bay is where you'll find the Wales Millennium Centre, the national arts centre for Wales. They have a great lineup of theatre, musicals, comedy and live music.
The vast Cardiff International Arena is a great venue for live entertainment, while the more intimate Tramshed is better known for its fantastic programme of new and emerging artists.
Insider Tip: Local blogger Lowri says "For a unique place to grab a drink in Cardiff, visit NQ64. This bar is full of retro games to play. My favourite place for live music in Cardiff is Live Lounge which is close to the main hotels in the city– the drinks are affordable there too!"
7. Bristol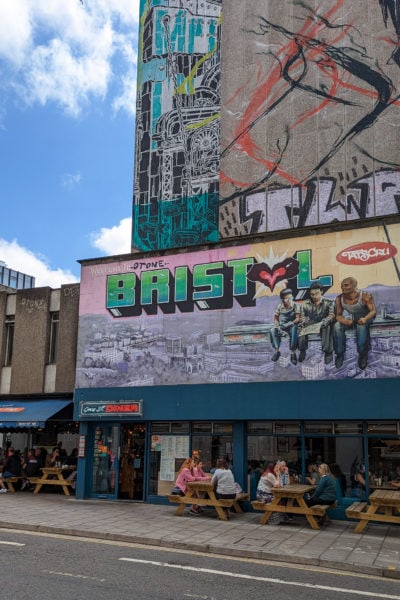 The home of Banksy, Bristol is known for its street art scene, alternative culture, and rave scenes. This is the biggest (and coolest) city in southwest England. So, of course, there's a HUGE party scene.
Although known as the southwest's "clubbing capital", Bristol actually has a great range of evening entertainment. Expect live music, comedy, theatre, art shows, speakeasies, jazz clubs, and even boat parties!
Rave culture and underground music is still a big deal in Bristol. There's even an annual festival, Rave on Avon, with street parties and club nights. Speaking of clubbing, Motion is Bristol's biggest nightclub, and one of the most iconic, alongside Lakota and The Island.
Not into clubbing? Fear not, because Bristol's eclectic music scene has something for everyone! Try this Craft Brewery Tour for a chilled start to an evening. The developed waterside area around the Harbourside has classy bars and nice restaurants, while Park Street is popular with students. And the artsy, alternative neighbourhood of Stokes Croft is great for bars, pubs, and live music.
Insider Tip: Local blogger Justine from Wanderers of the World recommends "Gloucester Road and Cheltenham Road for a long pub crawl, the Harbourside for drinks with a view, and King Street, which is teeming with pubs. My favourite bar is The Apple, where you can enjoy delicious ciders on a boat (two must-dos when you're in Bristol!)
8. Edinburgh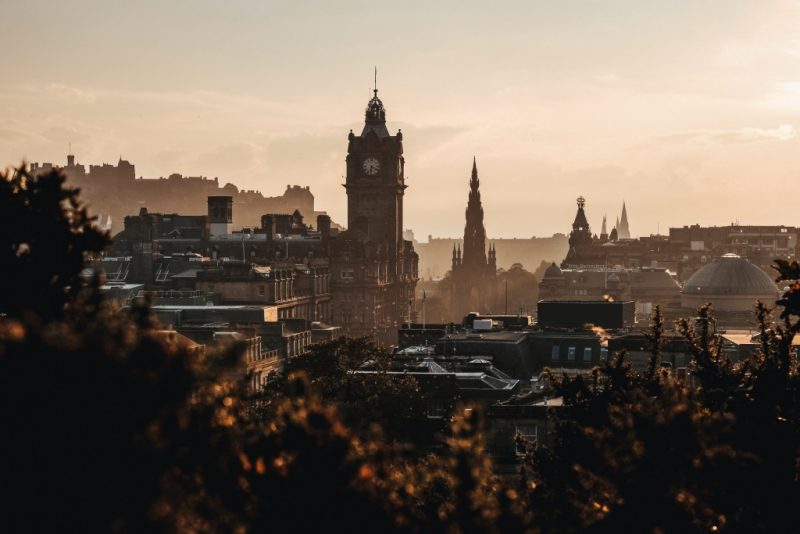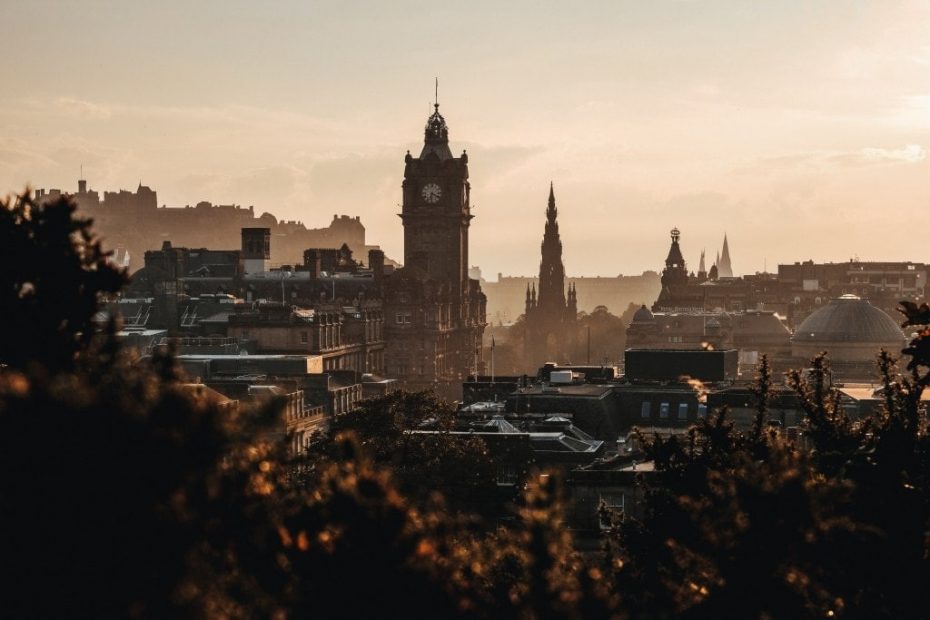 Like Glasgow, historic Edinburgh has a vibrant and friendly nightlife scene. The student-filled Scottish capital is relaxed, friendly, and FULL of culture.
For quieter nights out, there are atmospheric pubs and fantastic distilleries where you can try local whisky and gin. Embrace Edinburgh's dark side with a spooky nighttime visit to the underground Edinburgh Vaults, or take one of the Old Town's many ghost tours.
Running through the Old Town centre, The Royal Mile is home to a string of fantastic pubs and restaurants. For more of a party scene, head to the New Town area, especially George Street or the West End. The Old Town's Grassmarket, Cowgate & George IV Bridge also have a great variety of bars, clubs, karaoke spots, and entertainment venues.
Edinburgh also has a fabulous programme of festivals and events throughout the year. From the iconic Edinburgh Fringe – known for art, comedy, and music – to one of the UK's BIGGEST New Year's celebrations, aka Hogmanay, there's always something going on in the "festival city".
Insider Tip: Local blogger Moumita says "In the heart of historic Edinburgh Old Town, Whistlebinkies is one of the happening places for party-goers. Boasting a wide selection of cask ales and whiskies, this live music bar hosts epic band performances every night."
9. Brighton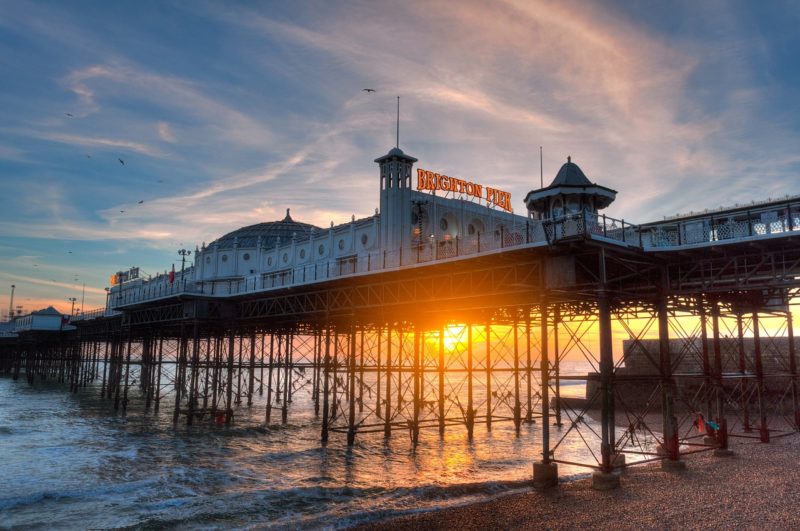 A popular destination on England's south coast, Brighton boasts a fantastic party scene. The seaside city is famous for its live music, LGBTQ+ scene, boho vibes, and music festivals such as On the Beach and Great Escape.
Brighton's famous art university has helped create a thriving arts, music, and theatre scene – not to mention one of the UK's best party cities! Expect quirky bars, painfully-cool cocktail joints, and hidden speakeasies. Dive into The Lanes for street art and independent businesses – as well as some of the city's best pubs and restaurants. You can even take a guided pub tour – click here to check prices.
For live music, you're spoilt for choice! There are live music acts almost every night, from buskers in the streets to huge acts hosted in big venues. Try the Brighton Centre, Komedia, and Brighton Dome – or click here for Visit Brighton's interactive map of Brighton's grassroots music venues.
Brighton is often called the Gay Capital of the UK, thanks to its progressive attitude and vast array of gay bars. So be sure to check out the queer scene while you're in town. The Gay Village is centered around St. James Street in the Kemptown district, but there are bars and clubs throughout the city.
Insider Tip: Brighton local Joanna says "Most of the best bars and clubs are concentrated around the Lanes area, where LGBTQ-friendly Revenge throws some of the best parties in town. Another great place to party at is Coalition, which often has live DJs." She also says you can't miss the British Airways i360 for some of the best views in Brighton.
10. Sheffield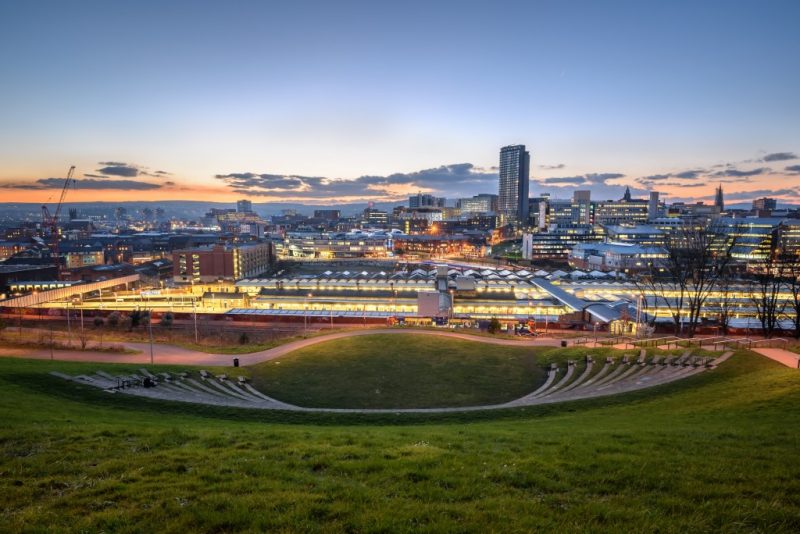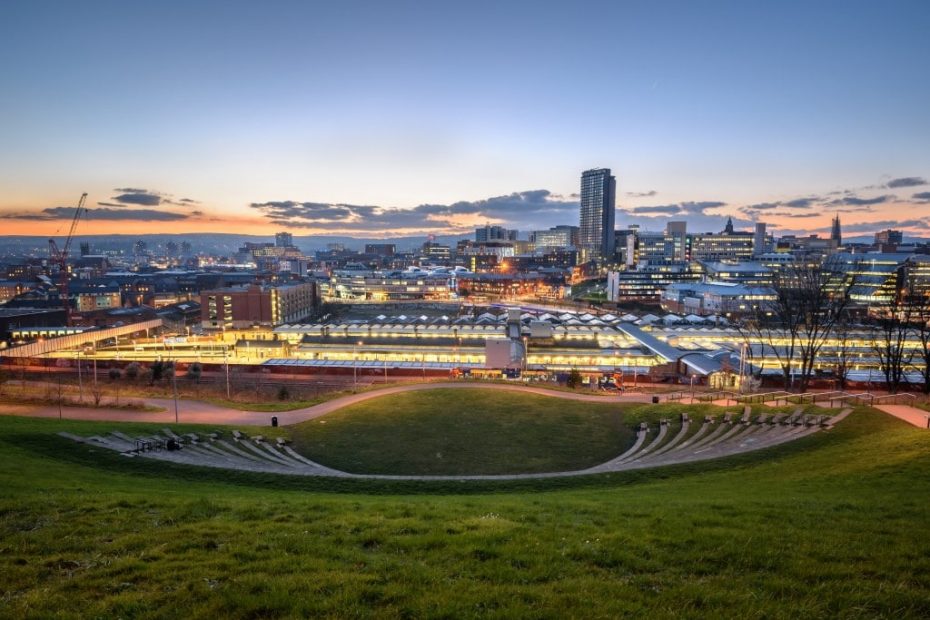 The South Yorkshire city that gave us Pulp, Def Leopard, and the Arctic Monkeys, Sheffield is well-known for its musical heritage and vibrant nightlife scene.
Student-heavy Sheffield is buzzing after dark – with bars, clubs, and live music venues catering to a range of tastes. West Street and the Devonshire Quarter are the main nightlife areas – with a range of bars, restaurants, and pubs.
Division Street is another great spot, known for its indie shops and bars, while Leopold Square offers a more sophisticated selection of restaurants and cocktail bars. Further out, there's the quirky Ecclesall Road in the southwest of the city, known for its rich independent scene, colourful street art, and alternative nightlife.
Insider Tip: Sheffield local Pete from The Backpacking Family says "The Leadmill is Sheffield's iconic club with dance, retro, and R&B music. You can find chilled hipster bars on Devonshire Street and for heavy metal and hip hop don't miss the Corporation on Milton Street."
11. Leeds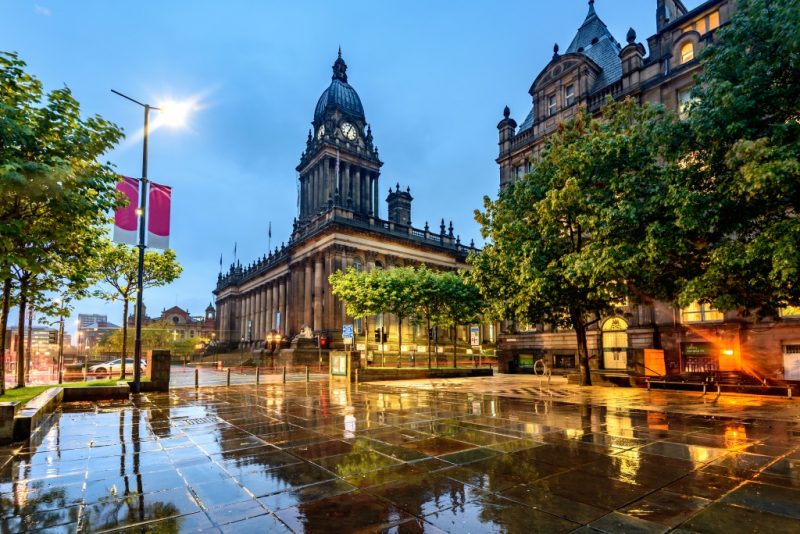 Another student city in the north of England, Leeds has a dynamic nightlife. Explore trendy rooftop bars and thumping live music in this eclectic northern city.
Home of the famous Leeds Festival – as well as many other music festivals – the city that brought us the Kaiser Chiefs and Chumbawamba is known for its rock and punk scene. But there's live music to suit everyone here, as well as tons of brilliant music venues. The fan-shaped First Direct Arena, O2 Academy, and Leeds University Union are some of the best places to catch live music in Leeds.
Call Lane is the heart of Leeds' nightlife scene, with a variety of bars, restaurants, and clubs. Head to the Briggate area for a more low-key evening, Millennium Square for upscale cocktail bars, and Headingly for a more budget-friendly night in the student area of town.
Insider Tip: Local blogger Lavinia from Continent Hop says "There are fab restaurants on Greek Street, and some bars serve unlimited prosecco for a fixed price! The Maven on Call Lane is an intimate speakeasy that serves innovative cocktails!"
12. Plymouth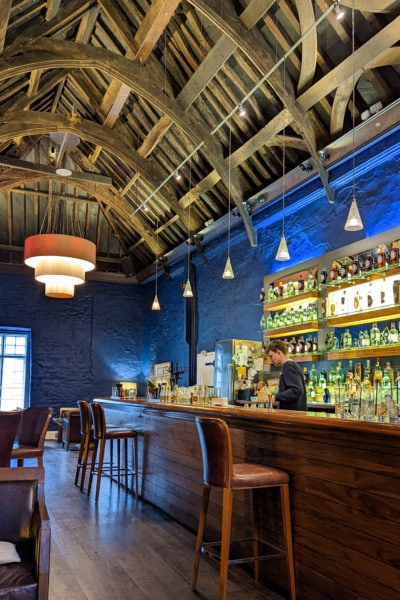 Situated on the south coast of Devon, Plymouth is known for its huge harbour and rich maritime history. While it may not be as famous as some larger UK cities on this list, this coastal city has a great nightlife.
There's a diverse student population spread across several universities. The emerging Cultural Quarter around the Arts University is home to galleries, theatres, and an arts cinema – as well as some great bars and live music venues.
Most of the action is focused around the city centre – particularly Union Street and the waterfront areas. The cobbled streets of the historic Barbican area are filled with lively bars and pubs, while the waterfront developments at Sutton Harbour and Royal William Yard have more modern venues and chain restaurants.
My personal recommendation is to visit Black Friar's Distillery – the oldest working gin distillery in England and the home of Plymouth Gin. Take a tour – with a tasting, of course – then head up to the atmospheric Refectory Bar for a gin cocktail!
Insider Tip: Local bloggers Leah and Alex, aka The UK Wanderers, say "The highlight has to be the Barbican where, in the summer, DJ sets are regularly played on the harbour front that's packed full of people having a great time."
13. Belfast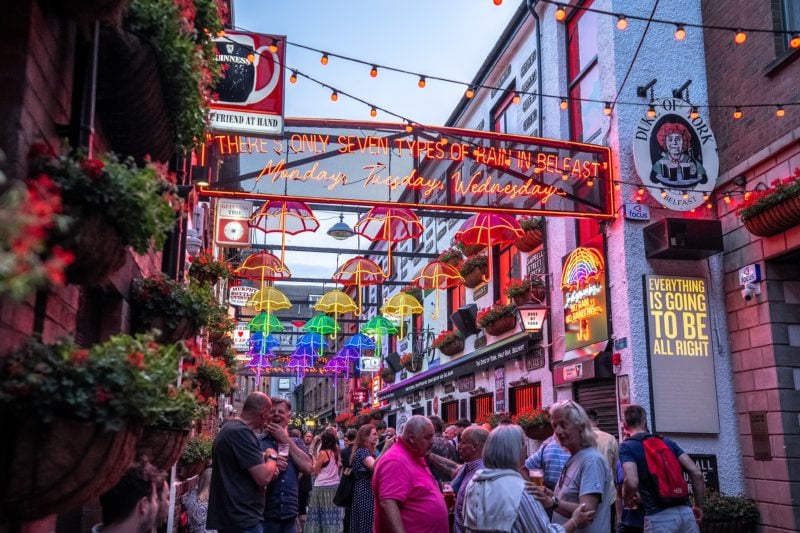 The capital of Northern Ireland, Belfast is a laid-back and friendly city where every neighbourhood has its own personality. Although not historically known as a party city, Belfast has transformed over the years into a popular destination for nightlife.
The Cathedral Quarter is considered the best area of Belfast for nightlife, with cobbled streets, cosy pubs, and a lively atmosphere after dark. There's also the historic Linen Quarter in the "Golden Mile". Historic, red-brick linen warehouses have been repurposed into trendy bars and restaurants. Additionally, the recently gentrified area around Ormeau Road is home to some of the best bars in the city.
Head to historic pubs like The Duke of York or The Dirty Onion for traditional Irish Music. For more tradition, Belfast Castle often hosts Céilí at the Castle with traditional music, food, and dancing. For something a little different, try a Beer Bike Tour of the city centre – click here to check prices!
Insider Tip: Belfast local Josh from A Backpackers World confirms the best area for nightlife is the Cathedral Quarter. "This is where you can find all of the best restaurants, bars and clubs in the city. My personal favourite and one of the most popular clubs is the Telegraph Building."
Map of UK Nightlife Cities
Quicklist: Best UK Nightlife Cities
London
Manchester
Newcastle
Liverpool
Glasgow
Cardiff
Bristol
Edinburgh
Brighton
Sheffield
Leeds
Plymouth
Belfast
Whatever kind of nightlife you're after, these are some of the best cities in the UK to go looking for it! All are traditionally known as great cities for after-dark entertainment, be that live music, theatre, pubs, clubs, or nightclubs.
You can have a wild night in a crazy nightclub, or enjoy board games and beers in a cosy pub. Sing your heart out in a karaoke room or check out the UK's fabulous drag scene. Discover your next favourite band at an intimate gig venue or join the crowds at a huge arena.
Whatever you get up to, you're sure to have a brilliant night in these awesome British cities.
Have I forgotten any of the best nightlife cities in the UK? Scroll down to share your favourites in the comments!
Source link
[gs_pinterest id=1]