UK Travel
Jamaica beyond the beaches – A Luxury Travel Blog : A Luxury Travel Blog
There's more to Jamaica than its awe-inspiring beaches. Holidays in Jamaica offer the chance to go beyond the sandy beaches and explore exhilarating adventures among the island's beautiful landscapes. Discover a wealth of opportunities for outdoor adventure in Jamaica thanks to its lush forests, soaring mountains and picturesque scenery.
Hike the Blue and John Crow Mountains, a UNESCO World Heritage site
Grab your hiking boots and head out to the Blue and John Crow Mountains National Park (BJCMNP). The park comprises 100,000 acres of tropical rainforest and is often referred to as the lungs of eastern Jamaica. Established in 1993, the BJCMNP is a UNESCO World Heritage Site. The region has been noted for having more than 800 species of plants, as well as the largest butterfly in the western hemisphere – the giant swallowtail (Papilo homerus). Ecclesdown and Hardwar Gap in the Blue Mountains have been noted as prime locations from which to view much of the island's flora and fauna.
Coffee plantations for connoisseurs
As well as wildlife and incredible views, the Blue Mountains are also home to many coffee estates. The plantations produce a bean of such high quality that it is a protected trademark: Jamaica Blue Mountain Coffee is quite simply one of the best in the world. The coffee beans found in the mountain range take twice as long to ripen compared to many other types of beans and they are manually inspected to maintain their high quality. Enjoy a Jamaica Blue Mountain Coffee tour and sip away among the majestic landscape of the mountains – the perfect recipe for the ultimate coffee experience.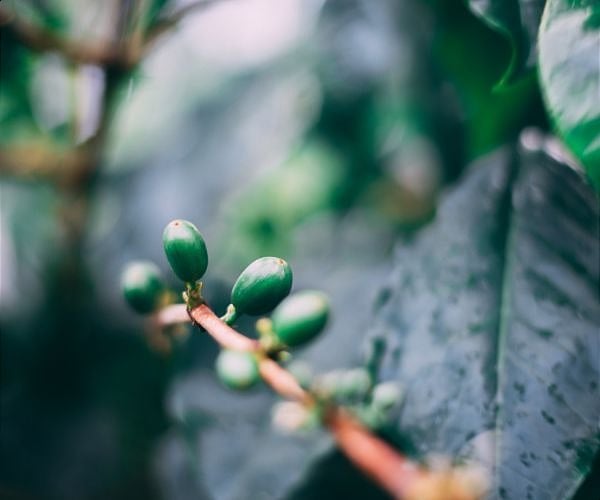 Feathered friends galore
Did you know there are over 200 species of resident and migrant birds in Jamaica? The island's tropical landscape features fertile soil and year-round sunshine which has attracted a number of species to Jamaica. Bird watchers can interact with diverse species of birds in peaceful settings across the island such as Rockland Bird Sanctuary, Barney's Flower and Hummingbird Garden and the Holywell Park in the Blue Mountains. Some birds will even allow you to feed them so you can get up close and personal with some of Jamaica's feathered creatures.
Smooth rides along scenic river routes
The Martha Brae River located just a few miles inland from the historic town of Falmouth, is a slice of tranquillity. Here, bamboo rafts gently float down the serene river while passengers sit atop a double-seat raft. Whether you're looking for a unique romantic excursion or a relaxing family outing, the soft sounds of the whispering river create an idyllic environment. The towering trees lining the riverbanks provide a beautiful canopy as well as hosting an exciting variety of wildlife. Exotic bird calls and overhead drilling by woodpeckers are likely to be the only sounds to interrupt you. The Rio Grande is another scenic river that runs through the eastern part of Jamaica in Portland. Bamboo raft captains typically ensure not to disturb your peaceful ride but will also graciously point out native natural elements. You can also take a short pause and jump in for a quick swim in the river.
---
IMPORTANT NOTICE:
If you are reading this article anywhere other than on A Luxury Travel Blog, then the chances are that this content has been stolen without permission.
Please make a note of the web address above and contact A Luxury Travel Blog to advise them of this issue.
Thank you for your help in combatting content theft.
---
The Luminous Lagoon
Put on your swimsuits for a unique experience in the glistening waters of the famous Luminous Lagoon. Home to millions of dinoflagellates, at night the lagoon sparkles and glistens when disturbed, as these microscopic organisms produce an eerie glow, reflecting the outlines of fish and other objects in the water. The Luminous Lagoon is said to be the largest and most brilliant of four in the world, a fact that continually attracts and awes visitors and scientists from around the world.
Encounters with the wild
Get up close and personal with real-life crocodiles at the Black River Safari Crocodile Tour. The river is home to crocodiles hiding in the mangroves from baby crocs to the large males which can grow to over 13 feet long. Other creatures that inhabit the island include frogs, butterflies, bats, snakes, lizards, iguanas and more.
An abundance of waterfalls
Don't miss out on Jamaica's flowing falls that can be found all over the island. The cool chill of river water is particularly refreshing when the temperature is at its hottest. What makes waterfalls here so special is that no two seem to be the same. The dips and depths of freshwater beds, varying elevations, and intensity of cascades, plus surrounding vegetation, make every river excursion a unique one. Ocho Rios' iconic Dunn's River Falls is a popular choice with visitors who aim to conquer the climb to its summit. Not far from it flows a selection of other stair-like cascades, such as Konoko Falls and Turtle River Falls; these are close enough for water lovers to conquer all three in a single day.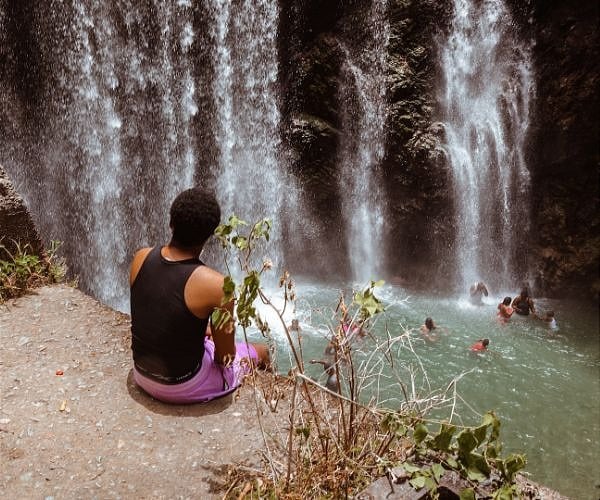 YS Falls located in the South Coast features a series of cascading waterfalls and natural pools that visitors can swim in, as well as take part in a range of activities, including ziplining and river tubing. Mayfield Falls is a hidden gem surrounded by lush vegetation in a peaceful and secluded location near Negril.
Explore the abundance of natural beauty all year round in Jamaica. To learn more about Jamaica, visit https://www.visitjamaica.com/