Travel Experiences
Four Seasons Resorts Maldives sends 21 ambitious Maldivians on adventure to Palau – Hotelier Maldives
Four Seasons Resorts Maldives takes an international approach to employee career development
Twenty-one ambitious Maldivians embarked on new adventures aboard the Four Seasons Explorer bound for Palau. On August 22, Four Seasons Resorts Maldives hosted a special ceremony to commemorate the departure of these adventurous individuals, who were poised to advance their careers in the realm of hospitality in Palau. This marked the beginning of a new chapter for the floating luxury 'resort', as the Four Seasons Explorer set sail for the western Pacific island nation at the end of the month. These young Maldivians became integral members of the crew, as part of the ongoing employee initiatives established by Four Seasons Resorts Maldives.
The ceremony was graced by the presence of the guest of honor, His Excellency Dr. Abdulla Mausoom, the Minister of Tourism for the Republic of Maldives. In his address, he delivered words of inspiration, stating, "Embrace the opportunities that lie beyond the horizon, for it is through venturing into the unknown that we truly discover our potential. As you embark on this journey to advance your hospitality careers in Palau, remember that every experience is a stepping stone towards greatness."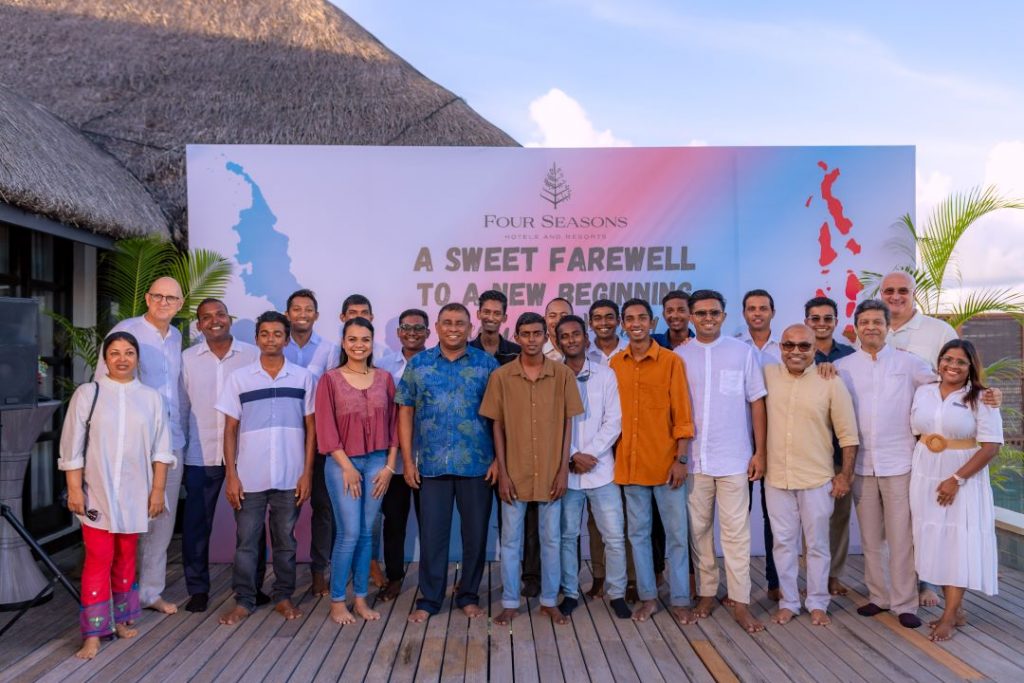 Gathered from various departments at both resorts of Kuda Huraa and Landaa Giraavaru, including F&B, Dive, Recreation, and Transport, each of the 21 hospitality heroes demonstrated not only ambition and talent but also a warm willingness to integrate international experience into their career development.
Armando Kraenzlin, the Regional Vice President & General Manager at Four Seasons Landaa Giraavaru, expressed, "It was important for us to celebrate the ambitions of our adventurous colleagues as they ventured into the enchantment of one of the world's last remaining natural frontiers. We were thrilled to provide them with the opportunity to enrich their careers in this manner as they immersed themselves in heartfelt hospitality within an incredibly remarkable environment."
This hospitality initiative was part of a broader collaboration between the two island nations, aimed at broadening horizons for their young populations. The Ministry of Tourism of Maldives extended a warm welcome to Palauan apprentices, inviting them to undergo training in Four Seasons hospitality at Landaa Giraavaru. In turn, Palau eagerly anticipated imparting its customary island warmth to the Maldivian youth as they acquired new skills amidst stunning surroundings.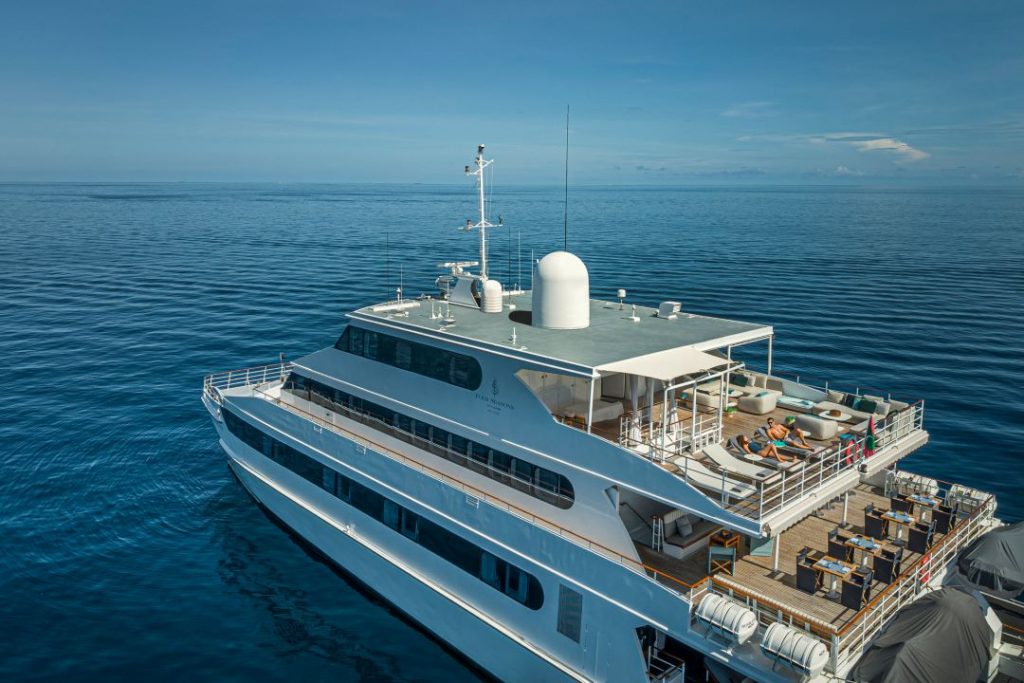 Hidden in a remote part of the Pacific, Palau is an untouched wilderness of over 340 emerald islands, half a million square kilometres (193,000 square miles) of protected marine territory, and a 4,000-year-old culture. 39-metre (128 foot) luxury catamaran, Four Seasons Explorer combines three decks, 10 staterooms, a PADI 5-Star Dive Centre, restaurant, bar, lounge, library  and  more  with  a  dedicated  team  ready  to  create  unforgettable  experiences.
Source link
[gs_pinterest id=1]