UK Travel
Dubrovnik's Fall calendar: The season's must-attend events
As the Summer sun gently yields to the embrace of autumn, Dubrovnik, the pearl of the Adriatic, awakens with a vibrant tapestry of cultural and seasonal events that beckon travelers and locals alike. From the rustle of fallen leaves along the historic city walls to the mellowness of the Adriatic breeze, Dubrovnik's autumn offers a rich medley of experiences.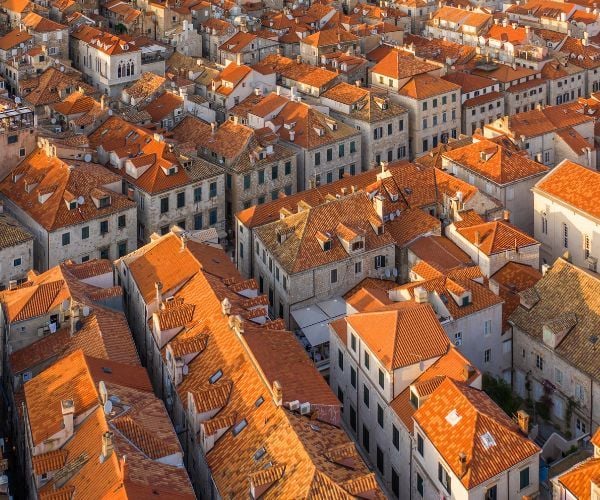 Whether you seek the enchantment of music and art, the allure of culinary delights, or simply the serene beauty of the changing seasons, Dubrovnik's autumn calendar is brimming with exciting happenings that promise to captivate your senses and leave you with cherished memories of this timeless coastal gem. Join us as we explore the enchanting array of cultural and seasonal wonders that await in Dubrovnik's autumn embrace.
Andy Warhol exhibition
The Dubrovnik-Neretva County, in partnership with the Art Gallery Dubrovnik and the Andy Warhol Museum of Modern Art from Slovakia, is hosting an exhibition featuring the iconic pop art pioneer, Andy Warhol. Opening on September 21, the exhibition will showcase a selection of Warhol's artworks, including photographs and screen prints on paper and canvas, sourced from the Andy Warhol Museum of Modern Art.
Beyond exploring Warhol's life and oeuvre, the exhibition delves into contemporary visual arts and culture, the influence of the artist's heritage on his creations, the enduring impact of pop art on modern art, and related themes. Curated by Michal Bycko, Martin Cubjak, and Jelena Tamindžija Donnart, this event at the Art Gallery Dubrovnik will run until October 29, celebrating a fruitful collaboration between the Slovak region of Prešov and the Dubrovnik-Neretva County.
Dubrovnik Symphony Orchestra
The Dubrovnik Symphony Orchestra (DSO) is a vital part of Dubrovnik and Croatia's rich cultural heritage, enchanting audiences with performances set in the city's unique and historic venues, including the Rector's Palace, city churches, and squares. Collaborating with both local and internationally acclaimed artists, DSO showcases classical masterpieces in Dubrovnik and on global tours.
Notably, the annual Stradun Classic chamber music festival, directed by renowned Croatian clarinettist Marija Pavlović, promises innovative programs performed by exceptional international artists from September 16 to 23, presenting a blend of beloved chamber works and lesser-known compositions. Furthermore, the Autumn Music Variety cycle, running from October 5 to 29 at the Rector's Palace, caters to local and foreign audiences with solo concerts by DSO musicians and guest appearances by esteemed conductors, promoting Croatian culture and fostering international collaboration.
---
IMPORTANT NOTICE:
If you are reading this article anywhere other than on A Luxury Travel Blog, then the chances are that this content has been stolen without permission.
Please make a note of the web address above and contact A Luxury Travel Blog to advise them of this issue.
Thank you for your help in combatting content theft.
---
Good Food Festival
Indulge in a sensory journey like never before at the Tenth Dubrovnik Good Food Festival taking place from October 9th to October 22nd, 2023 as a jubilee edition. Expect a two-week gastronomic extravaganza featuring workshops revealing the art of crafting Dubrovnik's iconic desserts and traditional Croatian delicacies, themed dinners immersing you in the diversity of Croatian cuisine, a tantalizing dinner hosted by a Michelin Star Chef, exclusive menus at Dubrovnik's renowned restaurants, captivating gastronomic tours that unveil hidden culinary gems, and more.
For a decade, the Good Food Festival has united enthusiasts of authentic, innovative, and timeless cuisine, leaving them with cherished memories and a profound appreciation for Dubrovnik's culinary heritage. Don't miss this milestone celebration of gastronomy, culture, and tradition; mark your calendars and prepare to feast your senses!
Dubrovnik Triathlon
Also known as EARTH, SEA & FIRE, The Dubrovnik Triathlon offers a thrilling multi-lap race experience with both Sprint and Olympic distances for individual athletes and relay teams. The Sprint Distance includes a 0.75km swim, 20km bike ride, and a 5km run, exclusively for individuals. This event not only fosters competitive spirit but also encourages teamwork among athletes of different genders and classes in the Olympic Distance Triathlon Relay.
Set against the backdrop of Dubrovnik's historic architecture and atmosphere, the event exemplifies the shared values of triathlon: determination, passion, resilience, and the ability to overcome challenges. Participants can enjoy pre-race festivities at the Welcome Party and celebrate their achievements at the post-race TriParty@Banje Beach, complete with awards, a lottery, and the vibrant spirit of Dubrovnik's iconic beach.
Dubrovnik Winter Festival
The 10th Dubrovnik Winter Festival promises a spectacular lineup of events, beginning with a New Year's Eve celebration featuring a performance by Zdravko Čolić and over 20 concerts across various city locations. The festival kicks off with Prljavo kazalište and culminates on January 6, 2024, with a concert by Jelena Rozga. Throughout December, the city will host top Croatian and regional musicians, including Gibonni, 4 Tenors, Tomislav Bralić and klapa Intrade, Queen tribute band and more.
Additionally, there will be a mysterious electro-pop duo, Nipplepeople. The Advent at Vojnović, organized by the Student Center Dubrovnik, will feature performances by Dalmatino, Bosutski bećari, Vojko V, Mate Bulić, Zsa Zsa, Jole, Adi Šoše, Matko, and Brane. Various children's programs, exhibitions, Christmas concerts, and theatre performances, including the Dubrovnik Christmas Concert on December 22 and the New Year's Concert on Stradun on January 1, will enchant visitors. Gruž will also offer digital and interactive activities for children and youth, along with a diverse culinary offering.
Christian Larss Kreković is a General Manager at Sun Gardens Dubrovnik. Sun Gardens Dubrovnik is a luxury resort on the Adriatic coast in Croatia offering bespoke guest experiences.
If you would like to be a guest blogger on A Luxury Travel Blog in order to raise your profile, please contact us.