Kurumba Maldives, the pioneering island resort and the Maldives' very first, commemorated its 51st year of establishment on October 3rd with an unforgettable celebration for its esteemed guests. This event fused tradition with opulence, creating an unforgettable night for all who attended.
A Culinary Extravaganza at Thila
At Thila, the resort's renowned signature dining venue, a specially crafted cocktail paid homage to Kurumba's rich history and unwavering commitment to delivering unparalleled guest experiences. Live food stations delighted guests with a delectable array of finger foods, showcasing the resort's culinary prowess and dedication to gastronomic excellence.
A Message from the General Manager
Andrew Jansson, the General Manager of Kurumba Maldives, expressed his gratitude to guests, saying, "We're celebrating another incredible milestone – another year of creating lasting memories with our loyal repeat guests, and forging new friendships along the way. Our team's passion and dedication remain as strong as ever, and we eagerly anticipate crafting more special moments."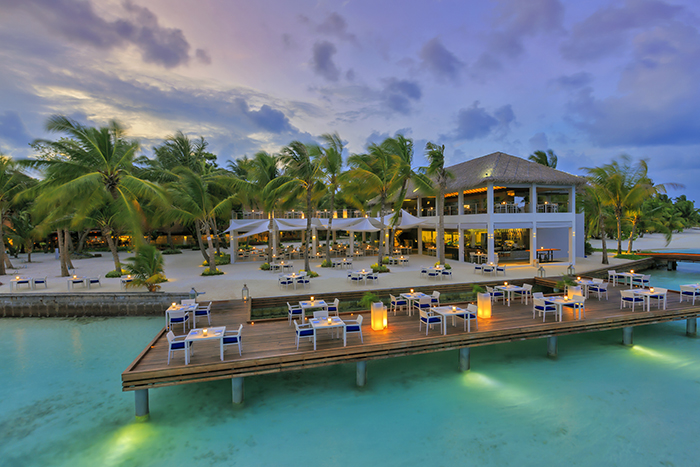 A Chance for Excitement: The Raffle Draw
To infuse the evening with excitement, a raffle draw was organized, featuring a range of prizes that showcased the resort's offerings. Lucky winners walked away with lavish dinners at the resort's renowned restaurants and indulgent spa vouchers, ensuring they experience the very best of Kurumba.
Kurumba Maldives: Pioneers in Hospitality
The 51st-anniversary celebrations reaffirmed Kurumba Maldives' status as a trailblazer in the hospitality industry. For over five decades, the resort has led the way in providing luxurious and unforgettable experiences to its guests. With its pristine beaches, lush tropical gardens, and award-winning dining, Kurumba Maldives remains the quintessential Maldivian destination, renowned for its timeless elegance and impeccable service.
Kurumba Maldives: A Legacy of Excellence
Kurumba Maldives has played a pivotal role in the development of the Maldivian tourism industry. Established in 1972, the resort was the first of its kind in the country, setting the standard for luxury and hospitality in the Maldives.
Over the years, Kurumba Maldives has hosted guests from around the world, including celebrities, royalty, and heads of state. The resort has also been the venue for numerous high-profile events, such as the Miss World pageant and the Maldives Fashion Week.
Kurumba Maldives is recognized for its unwavering commitment to sustainability and environmental protection, implementing eco-friendly initiatives like solar energy utilization, waste recycling and composting, and extensive tree and mangrove planting.
Kurumba Maldives truly stands as a unique and extraordinary destination. It offers guests the opportunity to savor the very best of the Maldives, from its untouched natural beauty to its rich culture and heritage.
Source link
[gs_pinterest id=1]