UK Travel
Our top 10 Argentina travel experiences
There are good reasons why Argentina is the most popular tourist destination in all of South America.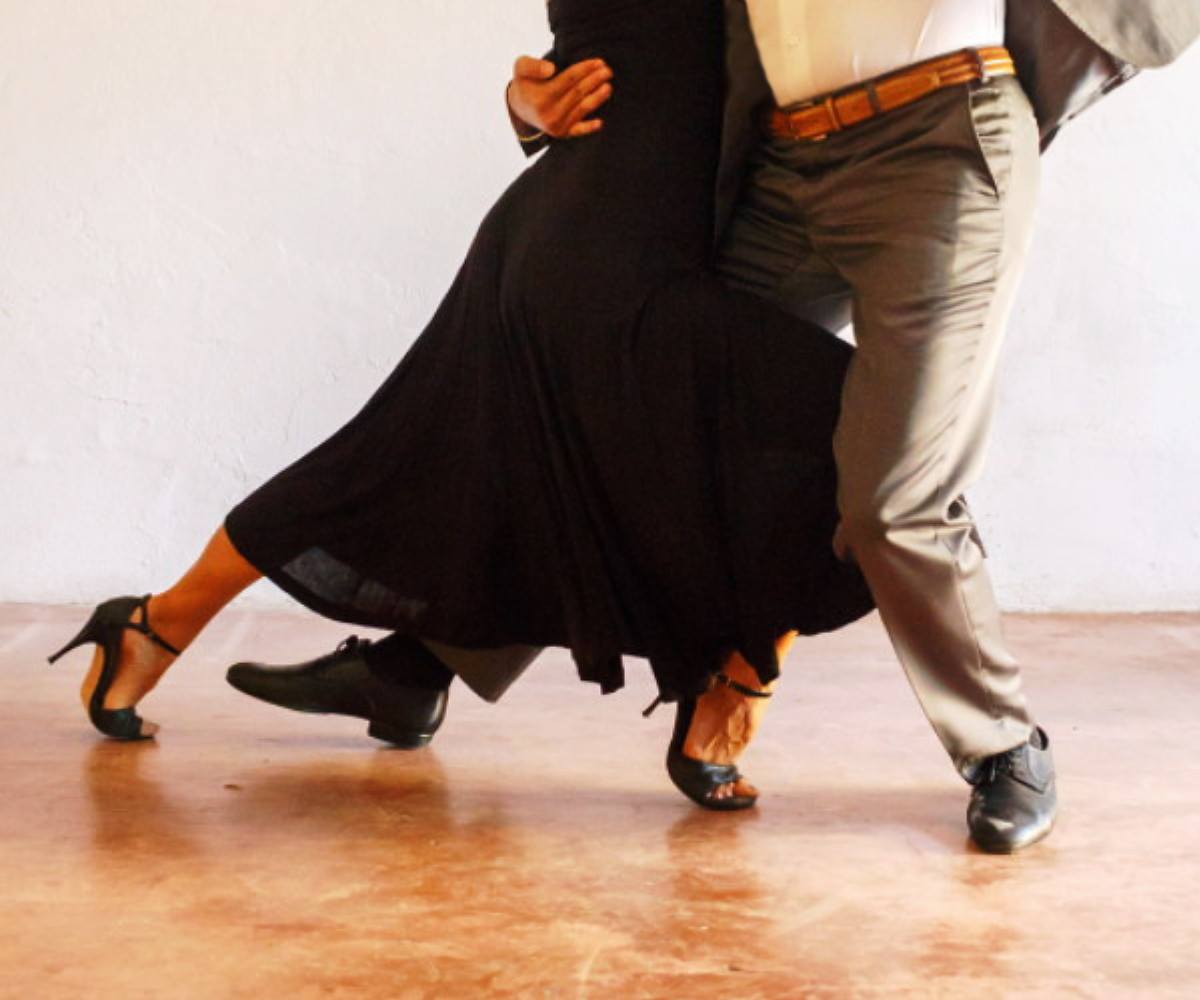 A land of supreme sights, fine wine, gauchos, and wildlife, travelers are constantly captivated by any visit to this Latin hotspot. It's not just the taste of exquisite steak that'll make you want to linger, but also evocative tango shows – Argentina's signature, sultry dance – the rolling pampas and estancia lifestyle, offering a true immersion into this intoxicating country.
While it's challenging to narrow down the top 10 of anything in such a diverse country, here's a list that covers what we have found to be the best experiences and destinations across Argentina – that formidable cocktail of wanderlust.
1. Visiting Buenos Aires, the "Paris of South America"
Most travelers to Argentina begin their journey navigating the leafy boulevards of Buenos Aires. Often referred to as the "Paris of South America" due to its strong Old-world influence, Buenos Aires combines faded colonial architecture with Latin passion, dynamite dining, and a robust nightlife.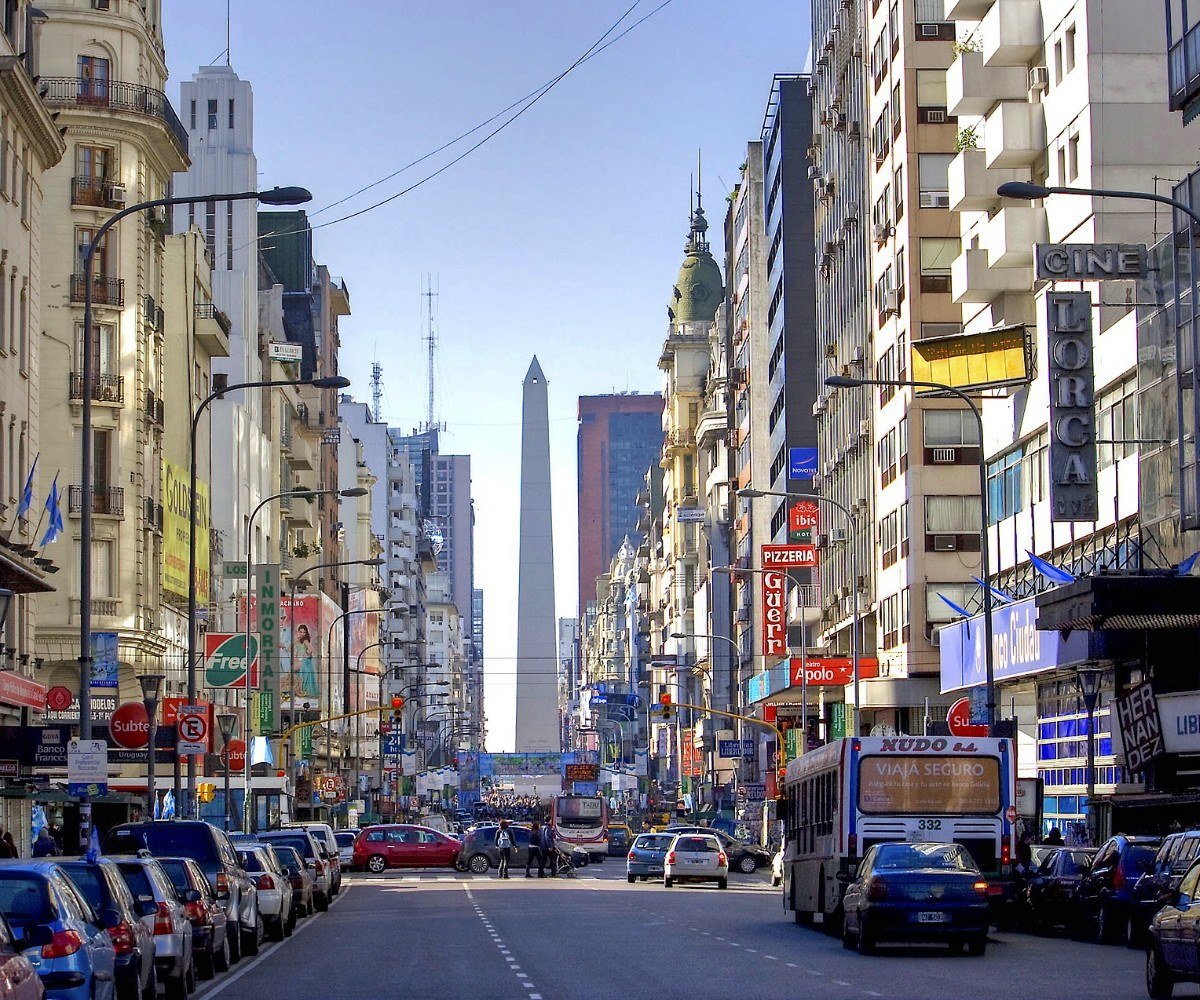 The city is synonymous with tango, the passionate and dramatic dance style that originated in its working-class neighborhoods in ages past. However, still today you can enjoy tango shows in a host of city venues all…night…long, and indulge in all the malbec you'd like.
This lively capital is awash with European-influenced architecture, exuding unmistakable South American charisma. The city's diverse architectural landscape is a mix of architectural styles ranging from the bawdy colors of the unique Boca District to the stately elegance of the Recoleta area to stylish boutique hotels of the hip Palermo district. At the same time, BA's historic center, Microcentro, is home to grand old buildings and landmarks such as the iconic Obelisco.
But don't forget the mouth-watering cuisine. Known for its deliciously delectable beef, Buenos Aires is a paradise for meat lovers. This is why parrillas (steakhouses) abound, serving prized Argentine beef sizzling on open flames.
Absorbing the culinary delights of Italy, architecture inspired by Parisian streets, and a firm dedication to late-night revelry and good times, akin to continental Europe, few places can compare with the subtle undertones and fascinating atmosphere that Buenos Aires is known for. Sexy and alive, this exhilarating city promises to get under your skin.
2. Witnessing Iguazu Falls
There are waterfalls and then there's Iguazu. Taller than Canada's Niagara Falls and wider than Africa's Victoria Falls, the Iguazu waterfalls is one of the most breathtaking natural wonders in the world. Located on Argentina's border with Brazil and Paraguay, a visit here is a visceral experience, as you bear witness to the power and thunder of these commanding cascades – a chain of no less than 275 waterfalls extending nearly 2 miles (2.7km).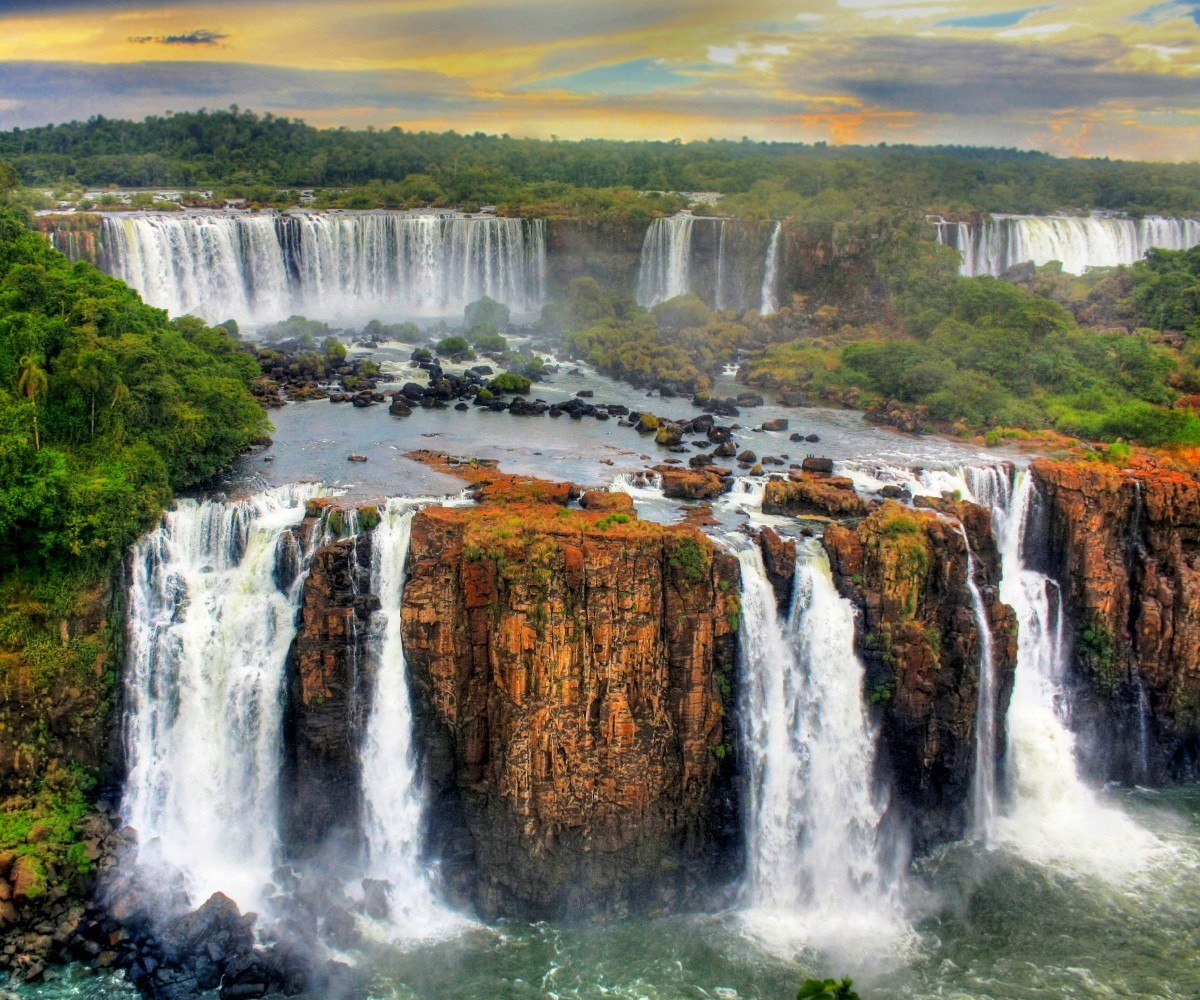 Fed by the peaceful Iguazu River, these waters meander through a series of narrow ravines and then dissolve in fury and power as they plunge as much as 269 feet (82 meters) over forested cliff edges to create this massive, absolutely jaw-dropping display. This is Mother Nature at her most powerful, as dozens of tributaries from the main Iguazu River converge in unforgettably spectacular fashion at the ominously named "Devil's Throat," a genuine once-in-a-lifetime experience to witness.
All of this takes place in one of the most biodiverse regions of Brazil; so aside from the main event, why not strap on your walking boots for a birdwatching tour or nature hike, maybe even a 4×4 off-road drive through the surrounding jungle, for anyone looking to get fully off-the-beaten-track. Or, if your time is limited and the falls must (understandably) take center stage, then you will not be disappointed with either a boat ride up to and even behind Iguazu, or a jungle hike, quietly observing its power from one of the many elevated walkways and platforms; you simply cannot lose.
With tours available to both the Argentine and Brazilian sides of the Iguazu River, wildlife and birdwatching walks, and off-road explorations, as well as a handful of superb boutique hotels, these awe-inspiring waterfalls are simply not to be missed.
3. Exploring El Calafate and the indomitable Perito Moreno Glacier
Nestled in the heart of southern Patagonia, the area around the small town of El Calafate is a world away from the big-city bustle of Buenos Aires. Prepare to be awe-struck by the barren beauty of its wild, untouched landscapes, which make for the perfect playground for outdoor activities.
A jumble of icy glaciers, silent lakes, and the windswept steppe, El Calafate and the surroundings make up some of Patagonia's most dramatic and unforgiving scenery. For adventurers, it's an absolute must on any trip to Argentina, what with all the endless opportunities for hiking and horseback riding over timeless lands, kayaking over chilly lakes and sweeping rivers, and glacier trekking through the Los Glaciares National Park.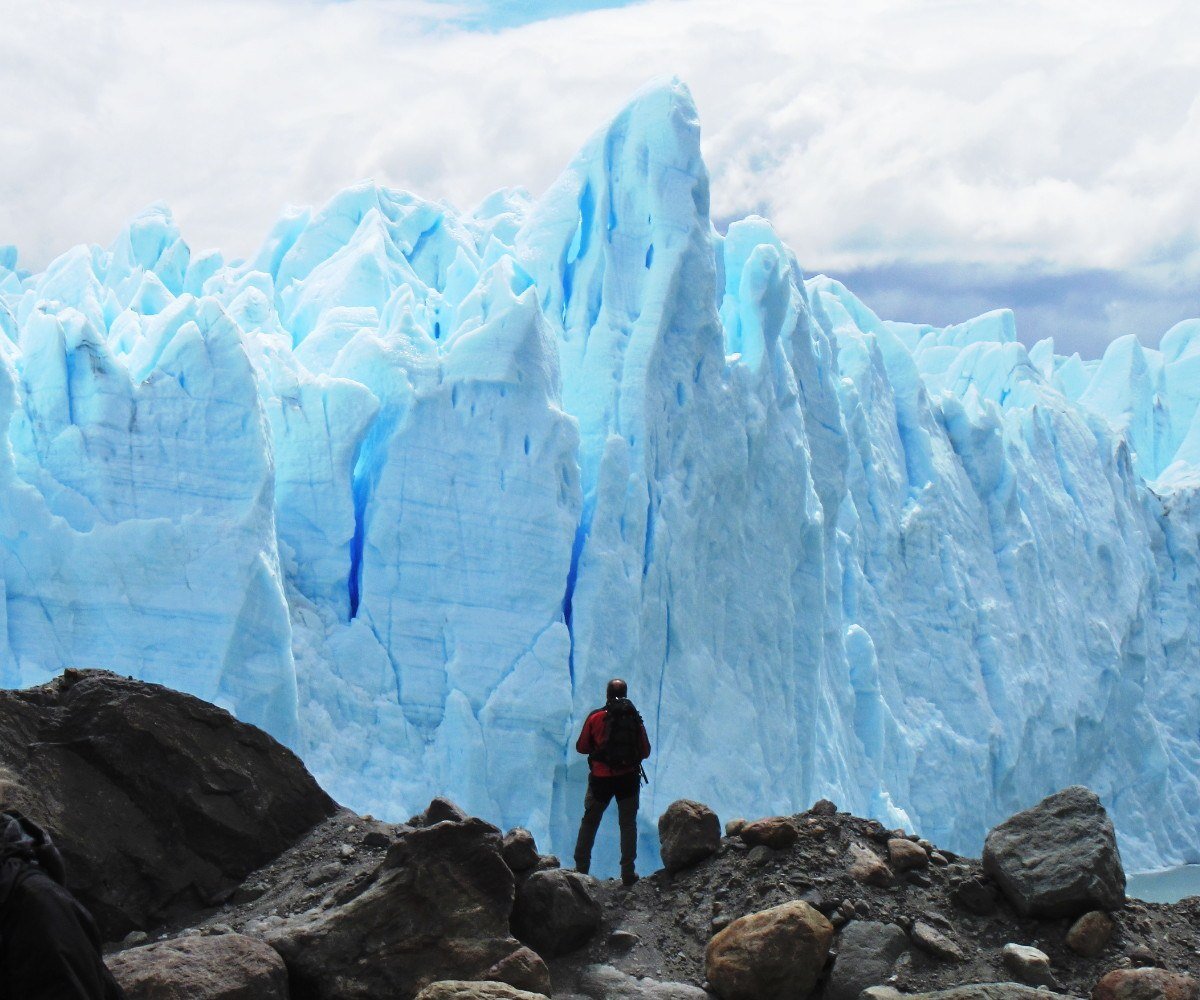 But there is at least one sight that you simply can't miss: The indomitable Perito Moreno Glacier. This imposing glacier is more than a hunk of ice; it is a huge mass that sprawls for almost 100 square miles (250sq km) and towers at a height of over 80 yards (74 meters). What makes Perito Moreno particularly special is that it is one of three glaciers in the world to be growing rather than shrinking, up to two meters a day, in fact. Absorbing the majesty of this natural phenomenon will no doubt take your breath away, watching as the chunks of ice crash into the waters of Lake Argentino – a spellbinding sight to behold.
4. Wine tasting in Mendoza
Lying in the shadow of the Andes, the bustling city of Mendoza — with its wide, leafy avenues, atmospheric plazas, and cosmopolitan cafes — is a sure-fire way to get a decadent dose of arguably Argentina's most sought-after product: wine.
It's no exaggeration that Mendoza is the heart of Latin America's most revered wine region, boasting some 1,500 wineries and 350,000 acres of vineyards – and counting. Sprawled at the foot of the Andes mountain range, it's a delightfully picturesque spot, too, with soaring, snow-dusted peaks forming the perfect backdrop to the endless vines that stretch out for mile upon mile before you.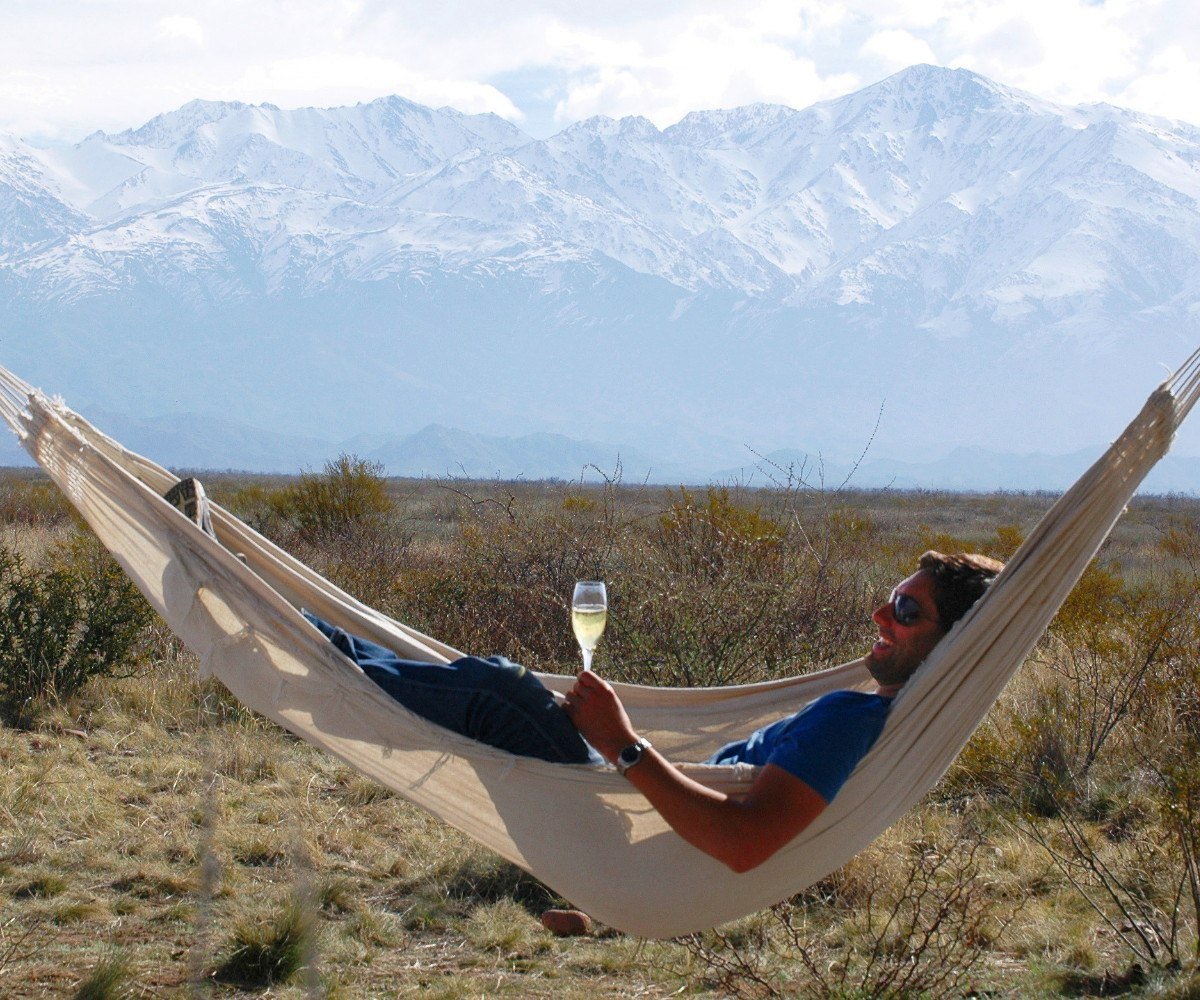 In the Mendoza region, three main wine regions cradle some of the country's finest wineries: The Uco Valley, Lujan de Cuyo, and Maipu, each with a unique feel and offering wine tours that will introduce you to the dazzling oenological world here.
It's not all about the wine though; should you seek a change, then take your pick from exhilarating bike rides, horseback adventures, and trekking trips into the Andes, wherein lies the tallest peak in the Western Hemisphere: Mount Aconcagua. For a slice of culture, Mendoza city is a great place to start, with a clutch of museums and art galleries to dip into, between languid strolls along the town's verdant boulevards. And note that while the city is lively during the day, it really comes into its own at night, when the bars and restaurants along Aristides Avenue overflow onto the sidewalks.
In Mendoza, some of the nation's best restaurants can be found; this means you'll be indulging in the world's finest steak paired with just the right Malbec in no time. So, for travelers, foodies, and wine enthusiasts looking to sip, dine, sit back and enjoy gourmet dining, European-style cafes, and boutique hotels — all with awe-inspiring mountain backdrops — Mendoza makes for the perfect South American destination.
5. Trekking in the Andes from El Chalten
Sitting firmly in the shadow of nearby summits, the mountain village of El Chalten is very much the gateway to these two hiking hotspots and the wider region. All manner of walking trails and trekking routes surround this largely purpose-built town, with a solid selection of hotels, restaurants, and quaint bars offering a well-earned meal and evening of leisure, following daytimes spent exploring some of the highlights of northern Los Glaciares National Park.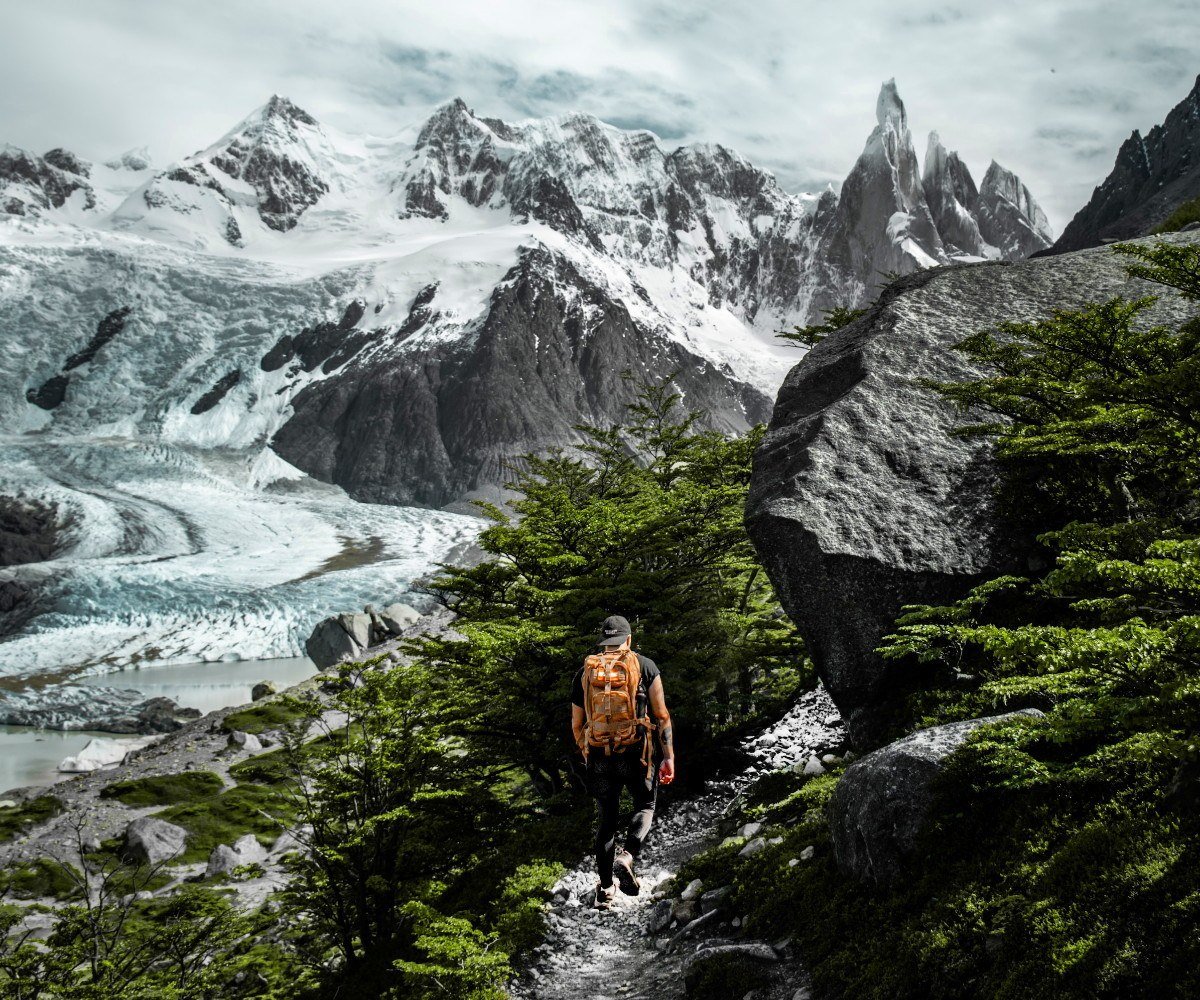 Known for its abundance of sweeping panoramic viewpoints, varied hikes, and high-altitude lagoons, El Chaltén throws up some of the best outdoor activities in Patagonia. Day walks to Laguna Torre, Laguna Capri and Laguna Los Tres provide a range of difficulty levels and scenic lookouts, with the latter offering unrivaled views of the spectacular and ever-popular Mount Ritz Roy. The beauty of El Chaltén lies in its simple dedication to outdoor exploration, hiking, and biking during the summer (the town virtually closes down completely during the winter months).
Whether an expert climber and casual hiker, and everything in between, the trails and treks around El Chaltén will have something for you, guided or otherwise. A variety of terrain, from the verdant grasslands of the Fitz Roy valley to a baron, rocky expanses in the Hielos Sur ice fields, precipices, and steep mountain inclines abound for what is an area enjoyed by those of all ages, levels of physical fitness and bravery!
Back in town, a well-run selection of sporting outlets, good-time bars, and international eateries accompany the mostly modest and functional accommodations options, meaning less time is spent dwindling in the hotel and more enjoying the true luxury of endless adventures of the surrounding hills.
6. Visiting Ushuaia and Tierra de Fuego
Known as the "End of the World," Ushuaia is the southernmost city in the world, thereby occupying the last outpost of civilization before the icy sweeps of the Antarctic take over. The town is the base of choice for explorations into Tierra del Fuego National Park (with a name as dramatic as Tierra de Fuego [meaning "Land of Fire"], you know you can expect something rather out of this world). Cast away on the southernmost tip of South America, this rugged area encapsulates Patagonia at its wildest, making for an otherworldly stomping ground that adventurers will find hard to resist.
Tierra del Fuego's craggy, frosted mountains keep watch over the sweeping steppe and windswept trees; a landscape that is indeed as dramatic as its name. Within this extraordinary location, you can take your pick from kayaking along ethereal, glacial lakes, hopping on a historic train with breathtaking views, meeting penguin colonies, and hiking to your heart's content, in this desolate but remarkable region.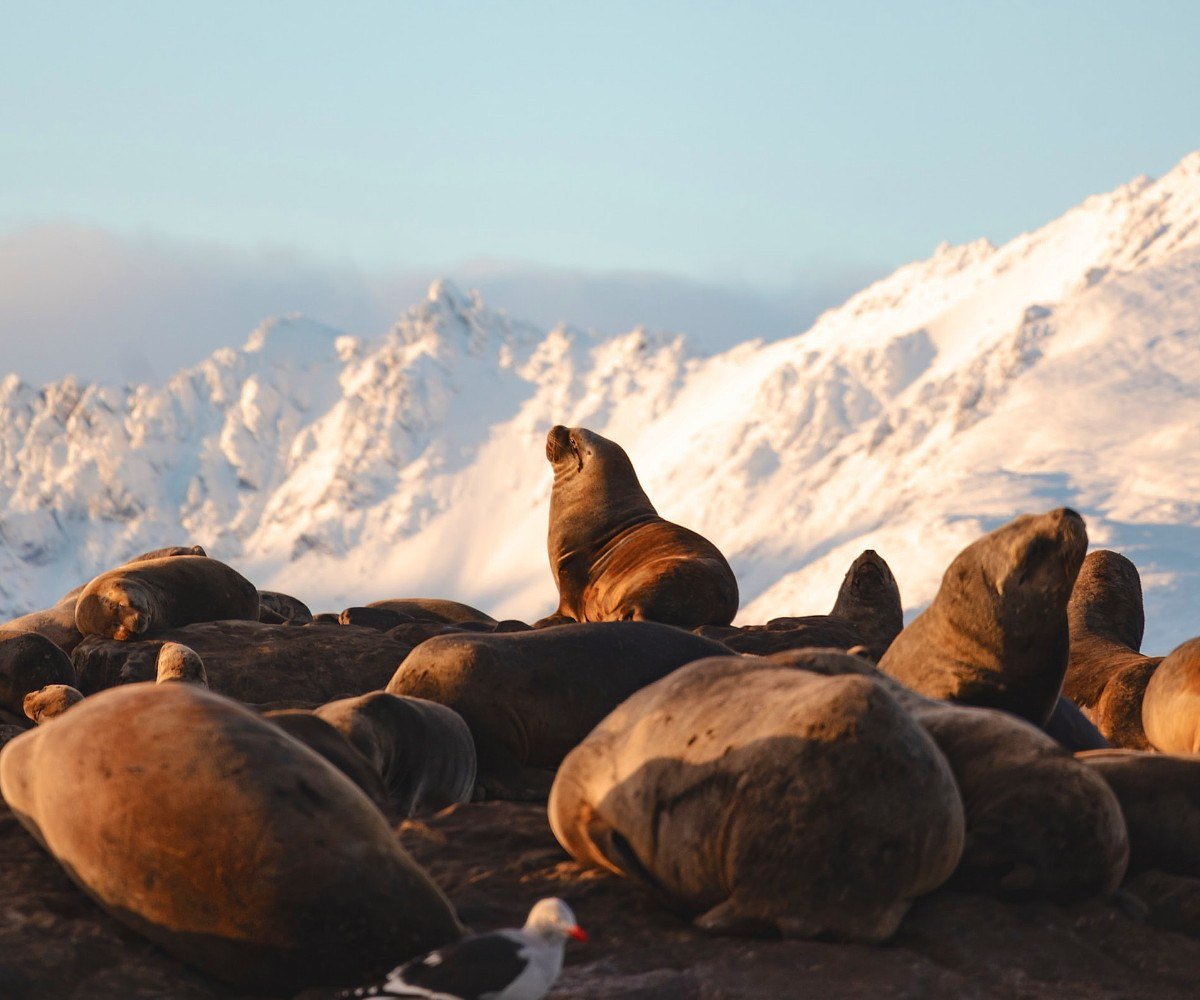 Ushuaia itself sits on the cusp of the Beagle Channel, characterized by temperamental waters, ice-blue glaciers, and endemic wildlife, such as sea lions, pygmy right whales, and various bird species. It is also the route towards Antarctica, the path of many an intrepid explorer during the Age of Discovery, which you can emulate on your very own Antarctic expedition.
In any case, a real sense of frontier can be found here and there is something quite mythical about venturing to this southernmost point.
7. Discovering the Argentine Pampas
Stretching from the Atlantic coast near the Buenos Aires' border all the way to the Andean foothills in the northwest corner of the country is a breathtaking natural expanse covering 295,000 square miles of the bountiful prairies of the Pampas region (in South America, pampa means grasslands or prairie). Sometimes the peaks and troughs of the Andean foothills sneak into view, but otherwise, the horizons are uninterrupted – a verdant expanse of boundless beauty.
With a temperate climate all year round, this has long been prime land for agriculture. In the middle of the 19th century ranches (or estancias) were established, using the rich soils to produce plentiful crops while the natural grasses were ideal for cattle herds. Around the pastoral existence of the people living here grew the romantic culture of the Argentine cowboy or gaucho, driving his cattle across the wide-open plains.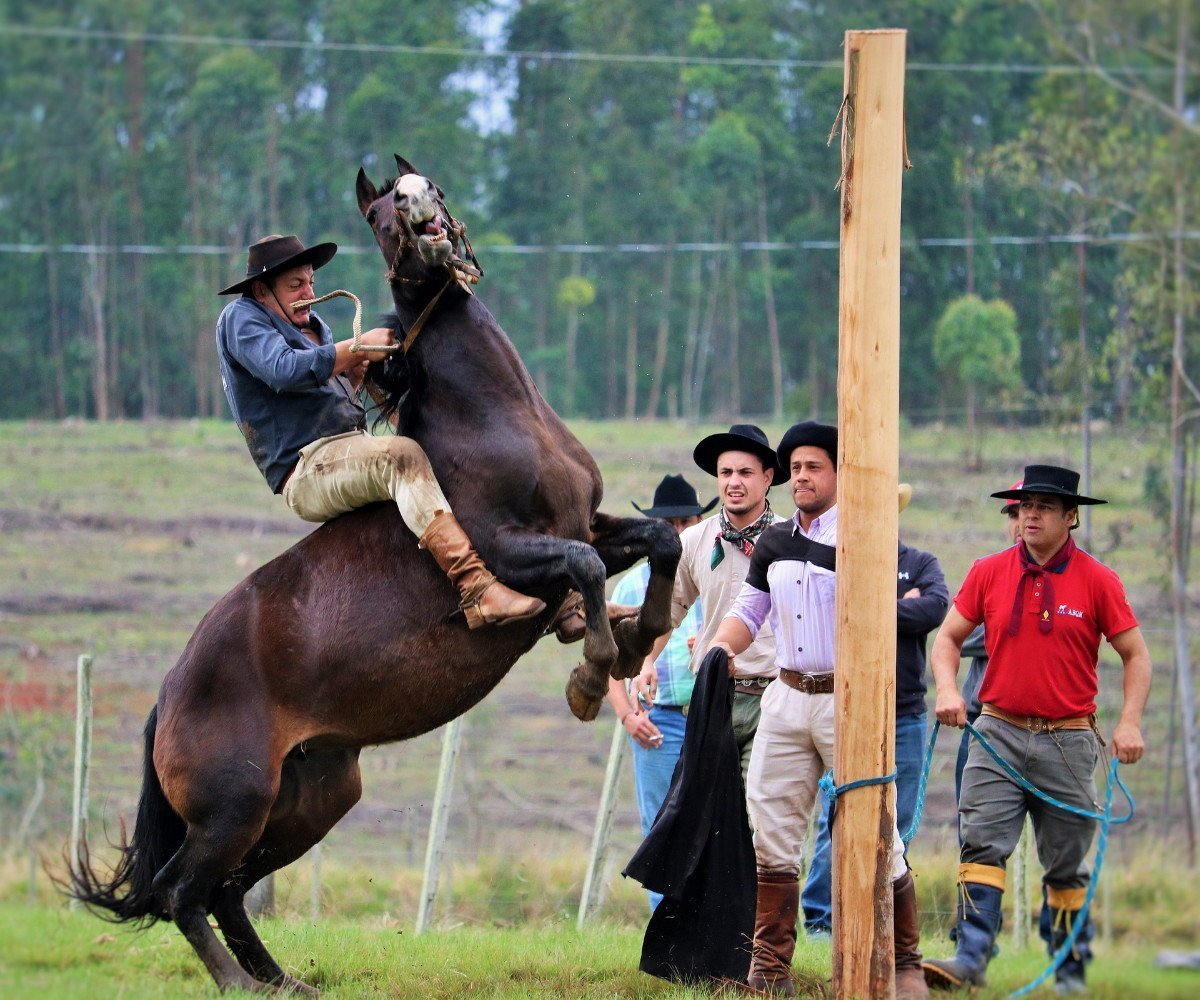 Those who want to get a grip on Gaucho culture will find that these historic estancias that dot the region provide a fascinating snapshot into the century-old traditions here in the Patagonian wilderness. To explore the Gaucho lifestyle, you can visit an estancia to meet the Gauchos themselves and get involved in the day-to-day running of the ranch. It won't take long to be sucked into the gaucho way of life on any stay here. Ride bareback across the enormous plains, tuck into a hearty meal of locally reared beef, or merely take the time to watch the sun slowly disappear over the horizon. You'll soon discover that much remains unchanged here since the first settlers found their way to this barren but intriguing corner of Argentina.
This is the ideal break from the hubbub of Buenos Aires or the perfect final stop on an active tour of the country.
8. Exploring Northwest Argentina and Salta
Though classic bucket-list Argentina destinations like Buenos Aires, Perito Moreno, and Iguazu often steal the show, if you dig a little bit deeper, you'll find some absolutely stunning outside-the-box experiences that are worth looking into.
One of these destinations is Northwest Argentina, which is quickly becoming one of the country's must-see destinations thanks to a heady mix of eye-popping desert scenery, beautifully preserved colonial towns, and exquisite wineries.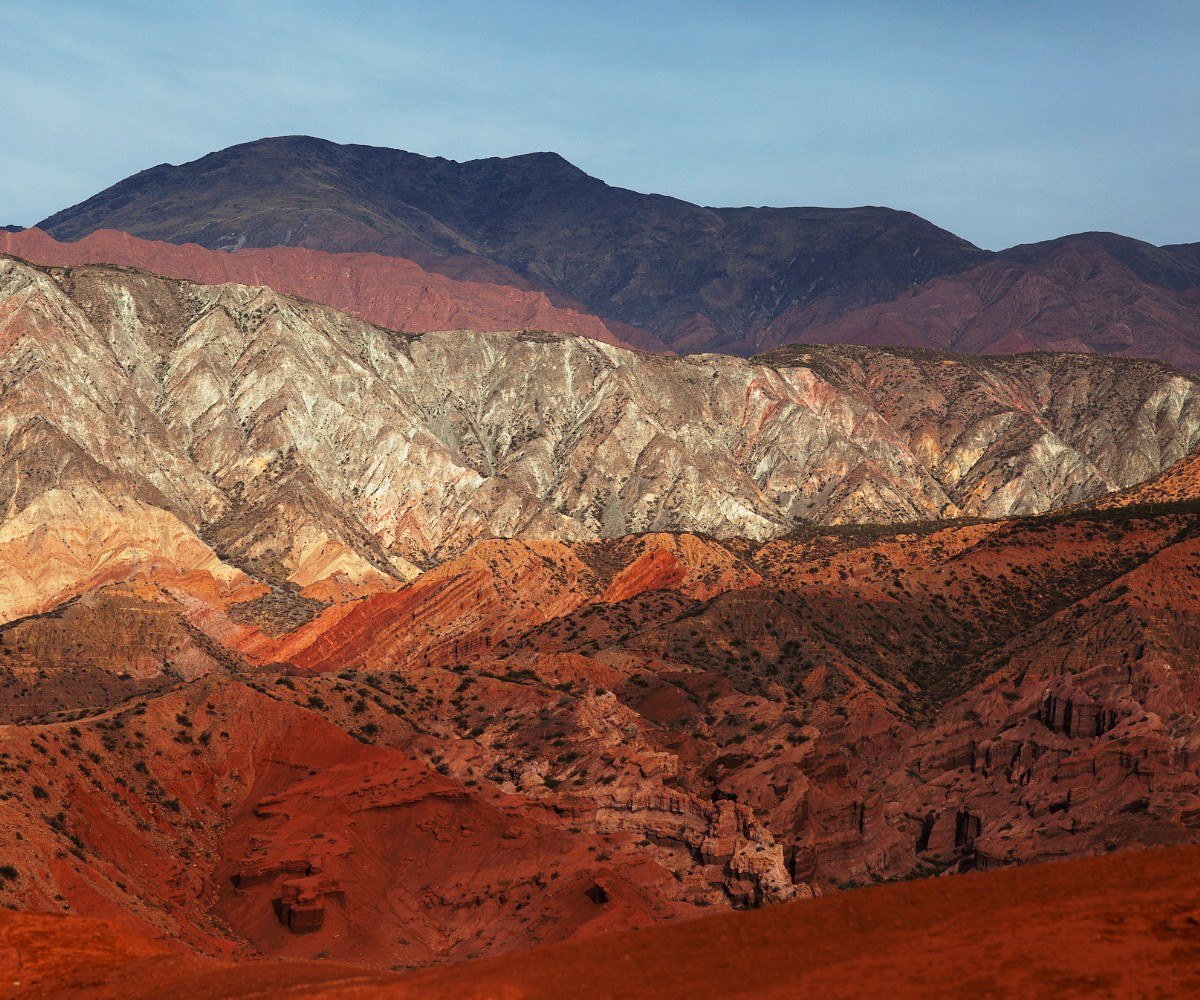 Venture to Northwest Argentina to get under the skin of this region unchanged for centuries and which, unlike the rest of the country, is home to many indigenous peoples. Sweeping landscapes are shaped by everything from immense Andes mountains to lowland valleys, salt flats, and deserts dotted with cacti forests to lush meadows that call out to be explored. Some of the most astounding gorges can be found here, with dazzling rock formations that appear as though rainbows have been imprinted on their surface. So, whether on a bike tour, a horseback ride, or trekking, discovering the jewels of Northwest Argentina is an absolute delight.
The centuries-old city of Salta is at the heart of it all, as it serves both as a base for discovering the exuberant surroundings, as well as a lively, cultural mecca in its own right. This is the region's most coveted colonial town where fantastic museums, restaurants, and bars abound. And as intoxicating Salta dates back to 1582, you can expect to discover plenty of painstakingly preserved churches, picturesque plazas and colorful facades to marvel at, while sun-dappled hills beyond town serve as a reminder of the adventures that await.
9. Marveling at the Andean Lake District while based in Bariloche
Argentina's Lake District is a scenic, picture-postcard region of snow-capped peaks, forested slopes, and crystalline lakes and rivers. A stop here adds a wonderfully tranquil dimension to any Argentina tour. Encircled by glistening bodies of water, the mountain city of San Carlos de Bariloche is an ideal base for exploring this captivating Argentine district
Known as "Little Switzerland" thanks to its stunning mountains, turquoise lakes, and cozy cabin retreats on the northern edge of Argentine Patagonia, Bariloche is a popular hub for nature lovers who want to delve into the hiking haven that is the Lake District. Forests cling to the slopes of the mountains, glaciers intersperse craggy peaks, and a string of volcanoes bring a touch of drama to the utterly picturesque scene. The Argentine Lake District is an exquisite example of nature at its best.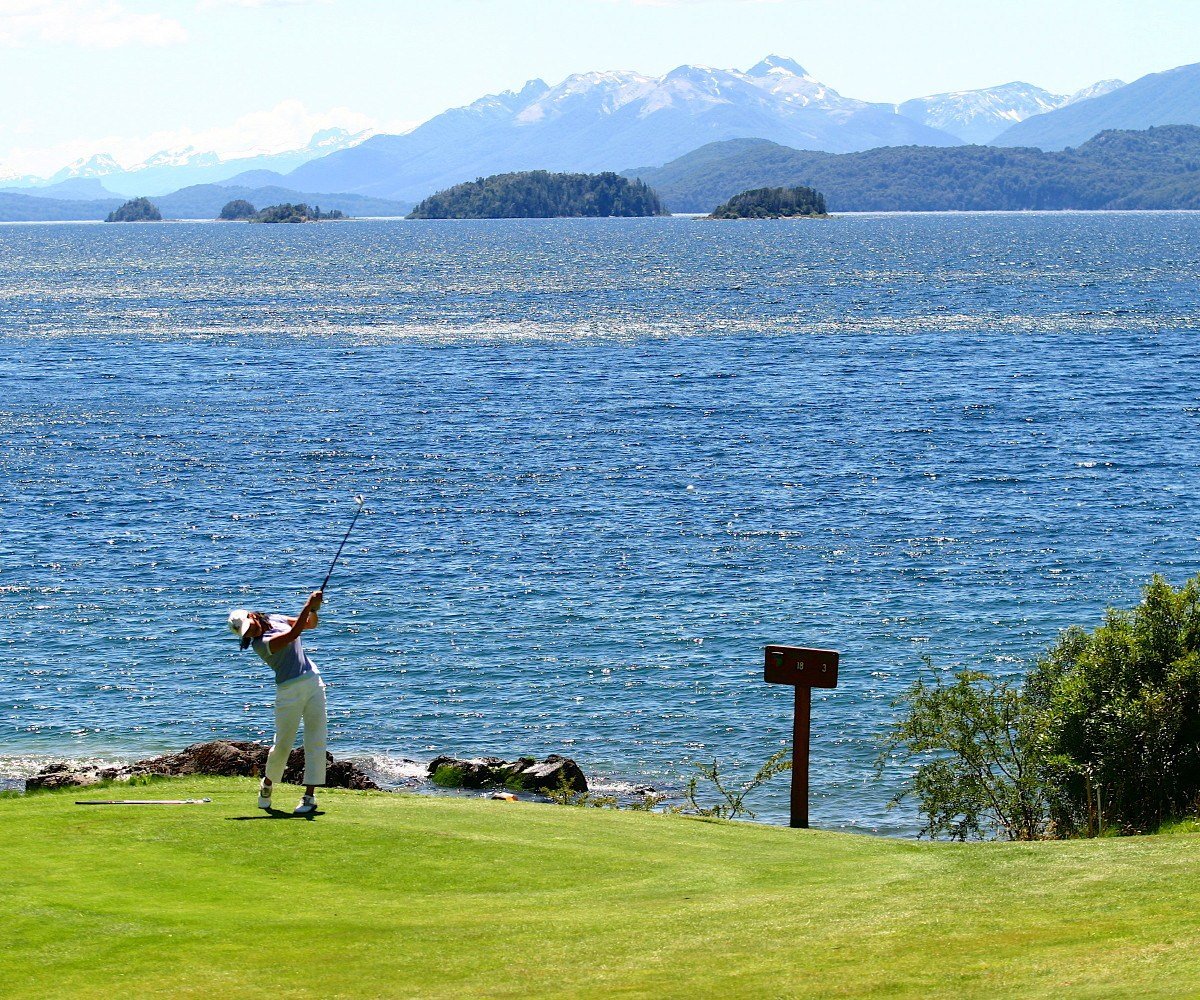 This is the perfect place to enjoy the great outdoors with all manner of outdoor activities possible including hiking, mountain biking, fishing, golf, horse riding, kayaking, mountaineering, rafting, and skiing.
Bariloche caters to every season, its alpine feel enhanced by countless stores selling chocolate; only adding to the sense that the town has been influenced by the mountain towns of Switzerland. Though it is certainly a bustling place, there is a smattering of luxury hideaways outside of town that are so sumptuous you might find it hard to tear yourself away. But be sure you do, as the hypnotic call of the lakes and mountains hints at the pure beauty of this dazzling corner of Argentina.
10. Experiencing the wildlife of the Valdes Peninsula
Providing some of the most spectacular wildlife-watching opportunities in Argentina – if not anywhere else in South America – the Valdes Peninsula astounds visitors here with its incredible animal species.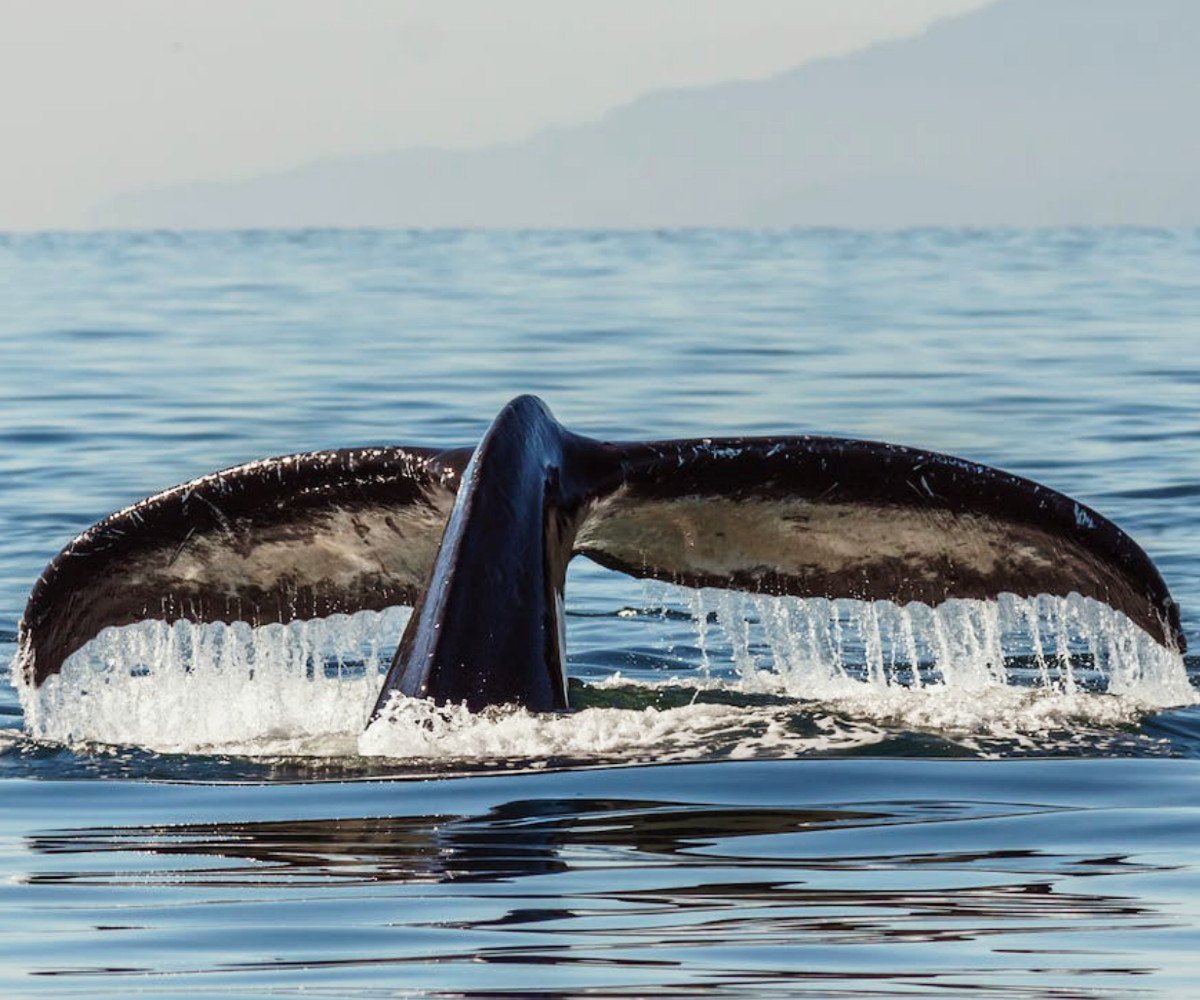 Reached in less than two hours on a flight from Buenos Aires, Puerto Madryn is the gateway to this intriguing Patagonian peninsula, a fishing port edged in by the waters of the Atlantic Ocean, in which a raft of fascinating marine animals thrives.
It's no wonder why the Valdes Peninsula has been classed as a UNESCO World Heritage Site, given the overwhelming populations of marine animals that congregate here on the northern edge of Argentine Patagonia. Protruding from the mainland on the Atlantic coast, the Valdes Peninsula nature reserve shelters both land and marine wildlife that make a safari trip here unforgettable, with colonies of sea lions, Magellanic penguins, Elephant seals, guanacos, and maras to get up close to. Above all, it's where to witness the spectacular Southern Right Whales, which populate the seas here from June to December for breeding season; and, between December and April, the Orcas, who have created an extraordinary preying practice in which they haul themselves onto the beach to snap up unwitting prey.
Argentina has it all!
The word is out! Argentina possesses an astounding variety of hues, aromas, styles, traditions, architecture and geography that has made it the most popular destination in South America.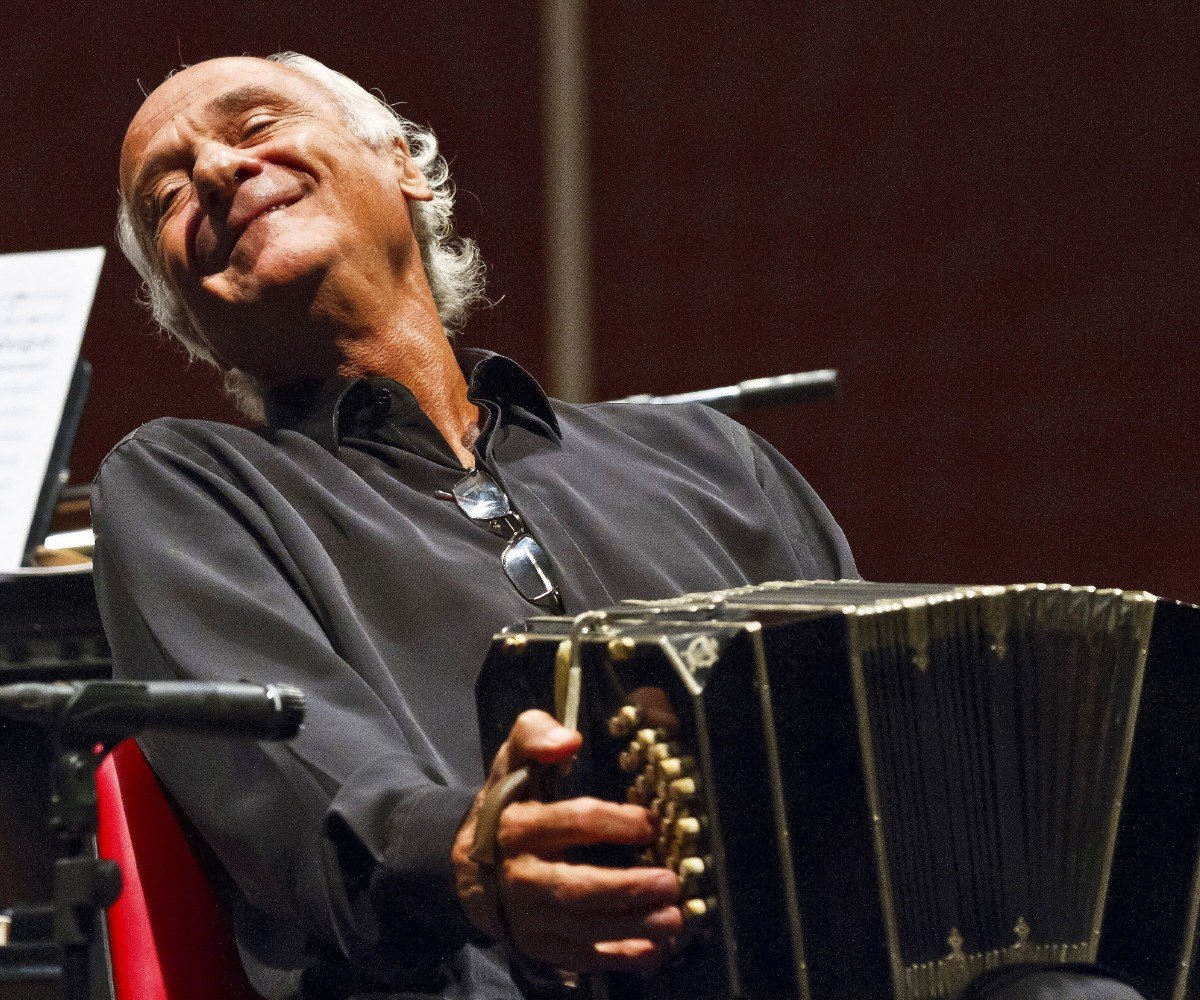 While the distance from its arid northern border to its southern Antarctic region spans almost 2,300 miles, the range of experiences you'll discover here is no less far-flung and grand. From the hustle and bustle of urbane Buenos Aires, to the subtropical jungle and the hundreds of cascades that make up Iguazu Waterfalls, or the thunderous crash of Patagonia icebergs slamming into the sea, Argentina has it all.
Alfonso Tandazo is President and CEO at Surtrek Tour Operator. Surtrek Tour Operator is a well-established firm, specializing in custom-designed luxury tours in Ecuador, the Galapagos and throughout the rest of South America.
If you would like to be a guest blogger on A Luxury Travel Blog in order to raise your profile, please contact us.